With its picture-perfect blue lagoons, white sandy beaches, and unique marine life, the island of Koh Lipe has everything you could possibly want for your first underwater dive.
Koh Lipe is located on the Andaman Sea's southwest coast in Thailand, close to the Malaysian border.
Over the past ten years, Koh Lipe has drawn significant international visitor interest.
The island offers scuba diving, freediving, snorkeling, kayaking, and sailing, making it a haven for adventure seekers looking for a rejuvenating weekend getaway.
Plunge into an underwater paradise while diving in Koh Lipe, where crystal-clear waters, vibrant coral reefs, and abundant marine life create an unforgettable aquatic adventure in the stunning Andaman Sea.
Best Time to Visit Koh Lipe for Diving
One of the main factors contributing to Thailand's tourism industry is the Andaman Sea. Koh Lipe, which is one of the most popular Western islands in Thailand, sees a spike in visitors from November to the end of May.
However, it is advised to schedule your trip to Koh Lipe island any time between June and October rather than during the busiest time of year.
In the off-season, scuba diving and similar sports on the island are comparably less expensive; in addition, the beaches are much less crowded, which enhances the cloudy, calm weather and surroundings.
Diving Locations On and near Koh Lipe Island
Koh Lipe, although a small island, provides an unmatched diving experience on half-moon days at these top diving spots on and around the island.
Koh Tarutao and more than twenty smaller islands from the Adang-Rawi Archipelago make up Thailand's Tarutao National Marine Park.
For a one-time fee of THB 200, Tarutao National Marine Park provides visitors with a valid, five-day permit to explore the underwater Marine Park.
Here are some of the diving locations in Koh Lipe that you can check out.
1. 8 Mile Rock
It is a submerged rock in the Andaman sea situated 8 miles away from Koh Lipe. You can reach 8 Mile Rock from Koh Lipe through a scenic boat ride from Koh Lipe island.
Experience Koh Lipe's vibrant marine life and stunning coral reefs 8 Mile Rock with world-class diving opportunities.
The boat rides are more convenient than the local long-tail boat rides and are scheduled by particular registered diving centers.
Diverse varieties of vibrant soft corals and reefs, regular sightings of Manta and Eagle Rays, Whale and Leopard Sharks, and shoals of pelagic fish and barracudas are also common underwater sights.
The current at 8 Mile Rock is mildly strong, so be careful.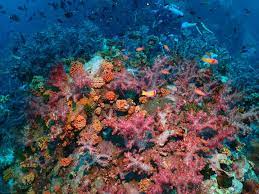 2. Stonehenge
On the southern shore of Koh Talang, close to Koh Lipe island, is a dive spot called Stonehenge. Due to the beautiful coral gardens and underwater stones and rocks, it is a well-known diving spot.
It takes less than 20 minutes to reach the Stonehenge diving location from Koh Lipe on speedboats; you may also pick the long-tail boats, which are considerably inexpensive.
Stonehenge is one of the most unusual diving experiences Thailand has to offer is diving underwater and exploring the crowded marine granite pinnacles and rocks close to Koh Lipe island.
3. Yong Hua Shipwreck
The fish factory ship known as the Yong Hua Shipwreck went into the water in 1996 after a fire catastrophe. Explore the underwater wonders of Ko Lipe diving, where crystal-clear waters and abundant marine life await.
It is located a bit to the west of Koh Lipe island. By taking an underwater dive close to the Yong Hua Shipwreck, you can get a glimpse of how nature engulfs everything and transforms everything into its own.
Since navigating to the shipwreck site is challenging, the diving center personnel will use GPS and Sonar to direct you there.
The wreckage has been lying on the sea floor for more than two decades and is one of the most captivating diving sites on Koh Lipe island. It is covered in colorful marine flora, including hard and soft corals, and is home to various types of aquatic creatures.
The current here is very strong, so don't start without getting a green signal from the experts.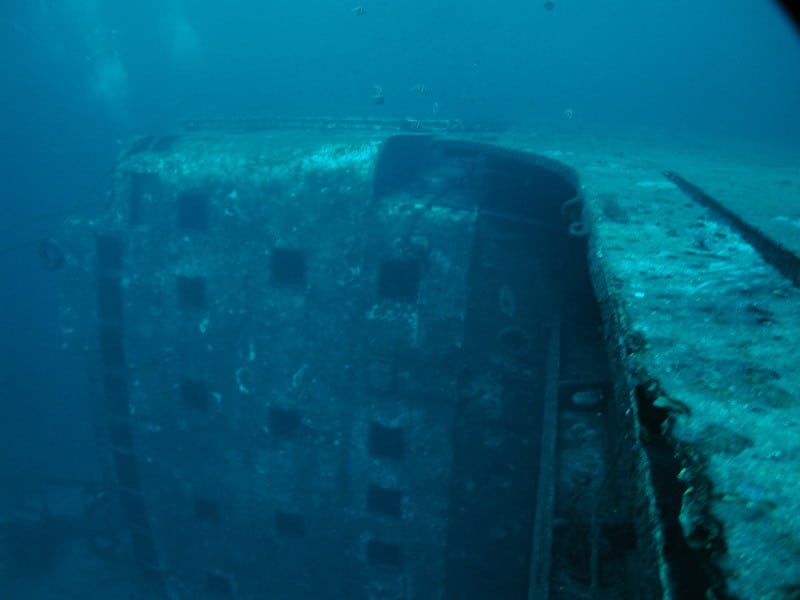 4. Koh Adang and Koh Rawi Islands
Koh Adang and Koh Rawi are two separate islands located north of Koh Lipe island. The islands' steep, evergreen hills descend to the water at a location that is perfect for drift diving.
They are well-known for snorkeling. Between the two islands, where the wooded mountains converge, is a great place to go diving to see rocky coral reefs and uncommon species of little fish.
To reach here, you can take a taxi boat from Koh Lipe, which costs approximately THB 100 per person for half an hour's ride.
Diving Centers in Koh Lipe
Along with offering a top-notch diving experience, diving centers on Koh Lipe island also take care of travelers' lodging, transportation, and other basic requirements.
All of these dive shops provide Professional Association of Diving Instructors (PADI)-affiliated courses where you can finish a certified diving course in two or more days.
1. Adang Sea Divers
Adang Sea Divers is an Eco-Friendly SSI Blue Oceans Resort in Koh Lipe, Thailand. It offers a wide range of SSI Courses from Open Water through to Divemaster and Instructor.
They also offer a diverse array of daily dive trips around Ko Lipe Marine Park and many SSI Specialty dive courses.
You can expect high standards and teaching practices when diving with Adang Sea Divers. Their team of skilled professionals has over 30 years of scuba experience in Thailand.
Their mission is to provide superior service and customer satisfaction, incorporating eco-friendly dive practices and thorough tuition.
They not only add a high level of professionalism to the Scuba Diving Courses but also manage to keep diving safe and fun.
Diverse packages, such as the Fun Diver package and the advanced dive package, are available for scuba diving and range in price from THB 4,300 to THB 14,200.
If diving in the crystal-clear, coral-rich Andaman waters under the instruction of trained divers isn't quite enough adventure for you, Adang Sea Divers also provides snorkeling tours with chances for underwater photography.
Address: Ko Tarutao, Koh Lipe, Satun 91110, Thailand
Phone: +66 90 070 0233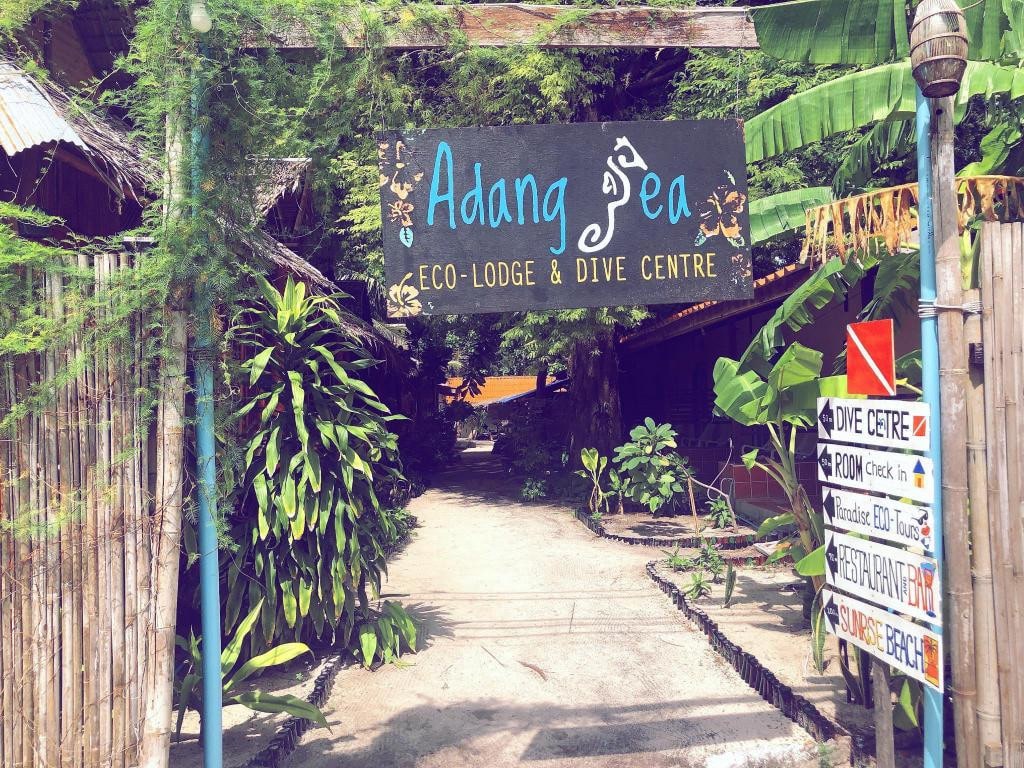 2. Davy Jones Locker
The Davy Jones Locker's Dive Resort in Koh Lipe is located just outside Pattaya Beach. It is a five stars PADI diving school in Koh Lipe.
It has been offering scuba diving trips and training since 1995 and now offers a fully serviced dive resort.
With a choice of shared dorms with 6 or 8 beds, you may splurge on scuba diving in Thailand while maintaining your budget for lodging. You have access to common facilities with individual shower stalls in each air-conditioned dorm.
The resort also offers double rooms that are fan-only and have a balcony with a view of the beach and a private bathroom.
On-site amenities include a beautiful beach, affordable lodging, and excellent diving options.
If you are a scuba diver already and looking to go on some enjoyable dives in Thailand, the dive center offers daily diving tours. For both daily diving expeditions and diving lessons, the resort has its own dive boat.
Address: 323 Moo 7 Pattaya Beach Koh Lipe Koh lipe, Satun 91110, Thailand
Phone: +66 95 483 5371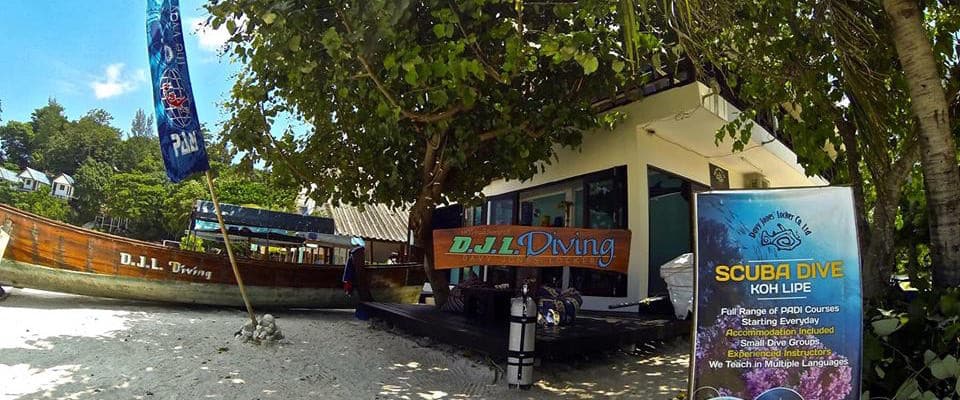 3. Castaway Divers
It is a small dive shop on Koh Lipe. They teach and dive in small groups so that the trainers can focus on making the whole experience enjoyable and fun for everyone.
If you've never experienced the thrill of breathing underwater, you can find out what it is like with a Discover Scuba Diving experience.
If you are ready to learn to dive, then the Open Water Diver course is the first stage.
Castaway Divers offers panoramic night snorkeling excursions in addition to enjoyable diving experiences that are both informative and pleasurable.
It is a great place to learn to dive. It offers all levels of PADI courses and specialty courses such as deep, drift, and more.
Address: Sunrise Beach Koh Lipe Koh Sarai, Muang, Satun 91000, Thailand
Phone: +66 87 478 1516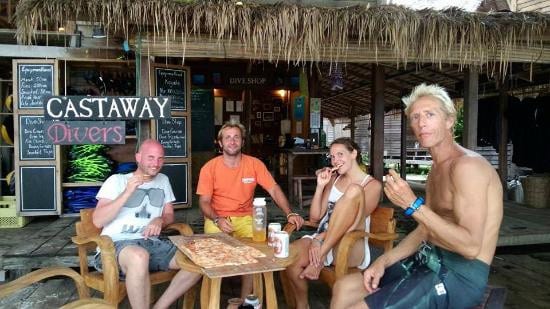 How to Book Your Diving Experience in Koh Lipe
By visiting any of the official websites of the diving centers, you may make an online reservation for your diving adventure.
You can choose your package and book your thrilling diving excursion in Koh Lipe online in advance, or you can contact the dive centers by going to their main office.
The price of lodging and transportation to dive sites are typically covered by premium diving packages.
However, if you go for the one-day dives, you will need to pay an additional fee for each oxygen tank, either THB 300 for each one or THB 2,500 for a set of ten.
A reduction of at least 20% off the price will be given if you bring your own dive gear, and if you want to rent a camera to document your underwater adventure, the cost is only THB 1000.
Wrapping Up
Now that you know about the diving centers and locations in Koh Lipe, you are all set to start your diving journey.
However, you must know that the diving schools require you to fill out a form that states that in case of any emergency, the diving school would not be liable for any medical expenses.
Therefore, before registering for a diving excursion, make sure you pay close attention to the instructions and comprehend them.
A pro tip is to research Koh Lipe's weather and most well-liked beaches before making a reservation at one of them.
These islands are home to a range of hotels, one of which will perfectly suit your needs, from upscale resorts to inexpensive lodging.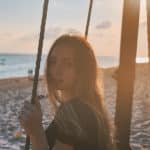 Noah Zaidi is an ardent traveler who has been documenting her Thailand exploration through Thailand Nomads. Her aim is to inform and educate people around the world about the must-visit places in Thailand.