Permanent tattoos are one of the most popular mementos since they allow you to carry the memories home with you.
It is important that you carry them with full grace after thorough research and feedback from experts.
Discover the best Tattoo Studios in Hua Hin, where masterful artists and hygienic practices come together to provide unforgettable and safe body art experiences in this charming seaside resort town.
7 Best Tattoo Studios in Hua Hin – 2023 Update
1. Jak Hua Hin Tattoo
Located on Hua Hin's popular walking street, this is one of Hua Hin's most well-known tattoo studios.
The artist is well-known for his incredible talent! The services here are very reasonably priced considering the quality. This is reportedly Hua Hin's best-reviewed tattoo shop.
Jak and all other artists have quite an experience in tattoo making. They are professional and well-skilled.
The studio maintains exceptional hygiene and utilizes new equipment to give the best results in tattoo art.
Address: Soi 94, Hua Hin, Hua Hin District, Prachuap Khiri Khan 77110, Thailand
Contact: +66 89 899 6967
Website: http://huahintattoothailand.com/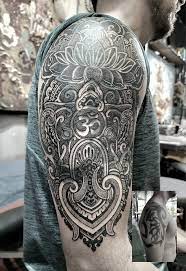 2. Monkey Studio Tattoo
Monkey Studio is a must-visit for tattoo enthusiasts in Hua Hin! Tum is a gifted artist who pays close attention to the smallest details.
Tum is known for his tattooing skills which have an artistic depth to the tattoos. All artists here create quality tattoos with keen precision that stands out.
The sanitation is impressive in the studio and the atmosphere is airy. You will feel welcomed in the studio by artists.
You won't be disappointed getting a tattoo from here, since their dedication to their work is remarkable!
Address: 1/1 Soi ruam pao, Tambon Hua Hin, Hua Hin District, Prachuap Khiri Khan 77110, Thailand
Contact: +66 80 972 9801
Website: http://hua-hin-monkey-studio-tattoo.business.site/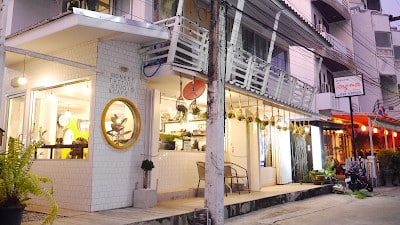 3. Brazehead Tattoo Shop
Cha is the perfect guy for you if you're visiting Hua Hin and want a flawless tattoo! He's a fantastic artist with a lot of expertise. He also does free-hand tattoos, and the results are amazing.
The artists here are competent, and they offer a diverse range of designs, such as basic line drawings, dot work, water splash patterns, and traditional Sak Yant works.
The tattoo prices are reasonable, the environment is hygienic, and the tattoo artists here perform fantastic work.
Address: 250 123 Soi Nong Kae, Hua Hin, Hua Hin District, Prachuap Khiri Khan 77110, Thailand
Contact: +66 98 065 9719
Website: https://huahinbrazeheadtattoo.business.site/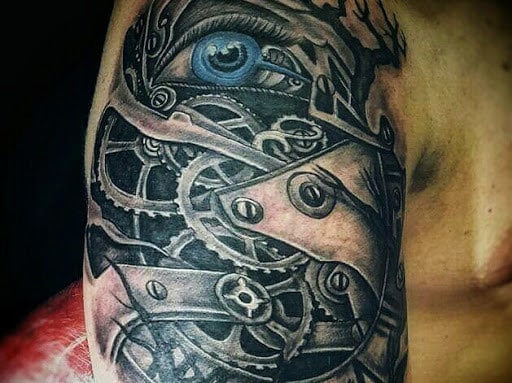 4. 45 Tattoo Gallery
45 Tattoo Gallery is a very clean and tranquil tattoo shop with outstanding service. The artist Neung is a fantastic artist and a master of inventiveness.
The studio is modern and provides good privacy for its customers. It is also clean and takes good care of sanitation.
The artist here makes sure you're satisfied, whether you choose a simple design or one with a lot of depth and complexity.
Address: 29/3 Soi 55, Chomsin Rd, Hua Hin, Hua Hin District, Prachuap Khiri Khan 77110, Thailand
Contact: 66 92 252 5180
Website: https://45-tattoo-gallery-studio.business.site/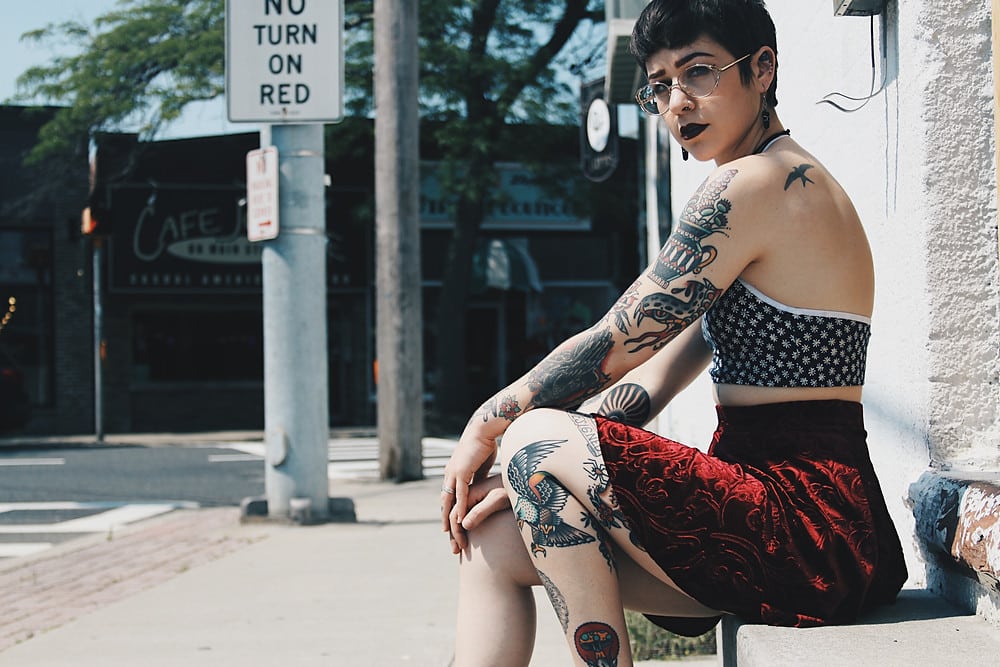 5. Arts Head Tattoo Studio
As the name implies, Art Head Tattoo Studio is infamous for its artistic approach.
The tattoo studio offers a wide variety of tattoo designs you can choose from and all of them are very reasonably priced.
The setting is ideal, the artists are knowledgeable, and all of the needles are fresh and clean.
Customers' designs are met with enthusiasm and friendliness by the artists.
Address: 21 Soi Bintabaht, Hua Hin, Hua Hin District, Prachuap Khiri Khan 77110, Thailand
Contact: +66 87 905 3039
Facebook: facebook.com/ArtsHeadHuahinTattoos/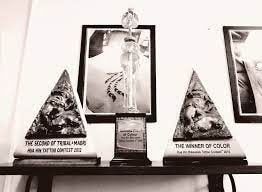 6. Adam Ink Tattoo and Silver
Adam Ink Tattoo and Silver is the studio that matches Scandinavian ink and standards. The tattoo artist here, Adam, is a talented artist who can work in a variety of styles.
Adam looks for precision in his tattoo-making. He assists customers and makes them feel comfortable before starting the tattooing procedure.
The studio takes great care with hygiene, and the rooms are always clean and welcoming.
Those considering one or more tattoos should pay a visit to Hua Hin, one of the most competent and best tattoo places.
Address: HW4X+V39, Hua Hin, Hua Hin District, Prachuap Khiri Khan 77110, Thailand
Contact: +66 66 052 8858
Facebook: facebook.com/AdamInkTattoo/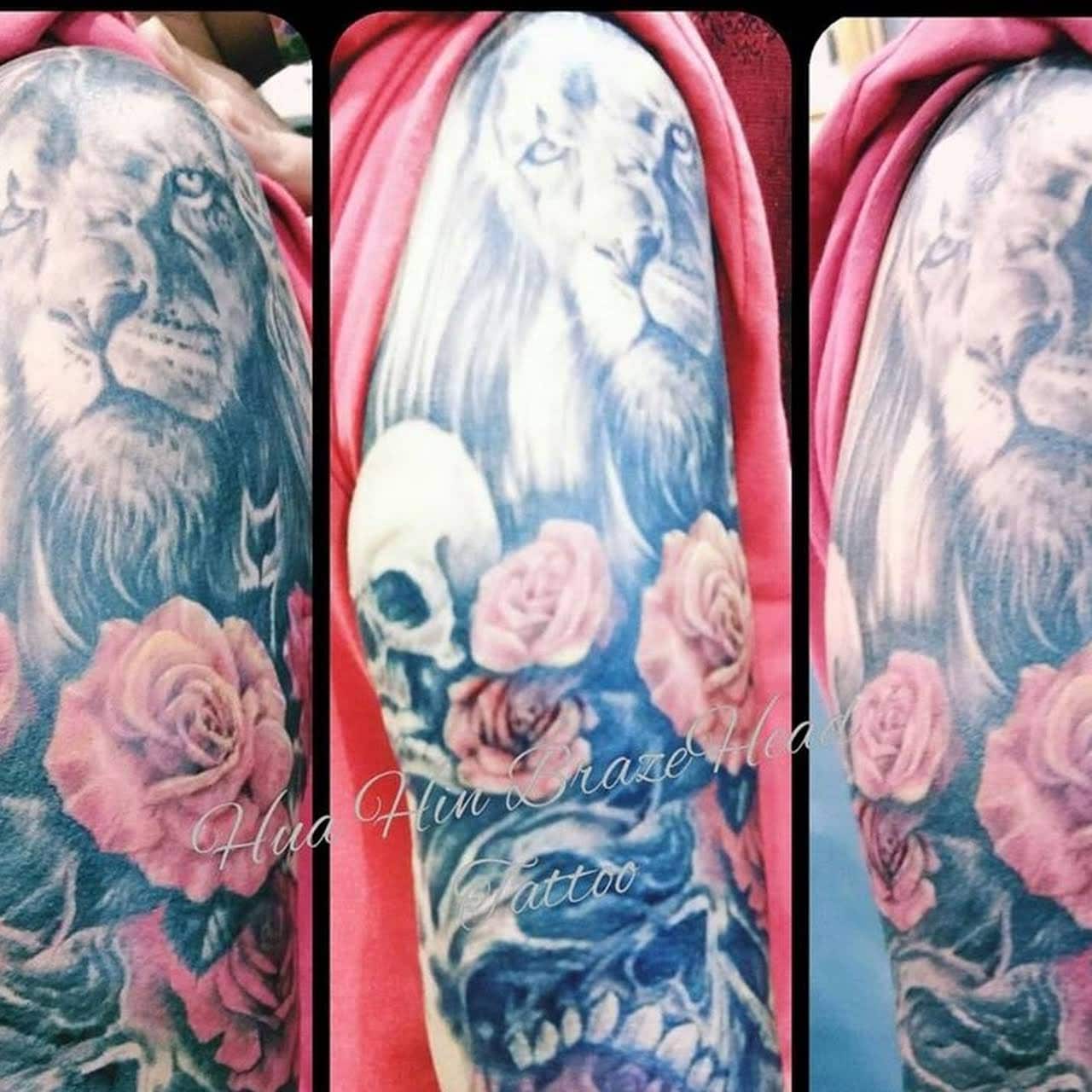 7. Tom Tattoo Studio
Tom is a fantastic artist with several awards for his meticulous work. He has great expertise in tattoo making and a pleasant demeanor.
This tattoo shop is easy to find, and there is plenty of parking outside. It is close to the well-known Grand Hotel in the heart of Hua Hin.
The shop is clean and completely private. Throughout the event, technicians are on hand to assist clients.
Tom tattoo studio has been in the business for over 5 years and it is visible in their work.
Address: No. 1/283 Moo - Village - Hua Hin-Khao Takiab Road, Nong Kae, Hua Hin District, Prachuap Khiri Khan 77110, Thailand
Contact: +66 97 651 2416
Facebook: facebook.com/Khaotakiab/
Conclusion:
We hope you Discovered the top tattoo artists in Hua Hin, renowned for their exceptional skills and creativity, by exploring the best tattoo parlors in the area. Whether you're seeking a unique design or a personal statement, the finest tattoo shops in Hua Hin offer unparalleled service and artistry. Immerse yourself in the vibrant world of body art and make lasting memories at these premier tattoo studios in Hua Hin.