If you're curious about the best places to find cannabis in Hua Hin, look no further. We have got you covered with this list. These are some great options that stand out for their quality and atmosphere.
These shops offer a variety of cannabis products and a welcoming vibe that's perfect for both enthusiasts and those new to the scene. Whether you're looking for a place to hang out, learn more about cannabis, or just enjoy some good vibes, these shops have something for everyone.
From knowledgeable staff to a variety of strains to choose from, these shops ensure a positive experience. So, if you're curious to explore the world of cannabis in Hua Hin, these top shops are definitely worth checking out.
1. PrikPot
With a focus on convenience and quality, PrikPot offers enthusiasts a seamless way to access a diverse range of cannabis products from the comfort of their own space.
At PrikPot, they always focus on simplicity and user-friendliness. Browsing their website is a breeze, making the process of exploring and selecting products a stress-free experience.
From various strains to a selection of cannabis-infused products, PrikPot caters to a range of preferences, ensuring that there's something for everyone. One of the notable advantages of PrikPot's online platform is the comprehensive information provided about each product.
Whether you're a seasoned cannabis connoisseur or a first-timer, having detailed descriptions and user-friendly information helps you make informed decisions.
What sets PrikPot apart is its commitment to quality assurance. The products available on their platform are sourced from reputable suppliers, with a focus on delivering a consistent and enjoyable experience for customers.
This commitment to excellence extends to their customer support as well. If you have questions or need assistance, PrikPot's responsive and knowledgeable support team is there to guide you through the process.
After reading all these benefits, I am very certain that you will not be able to resist buying from PrikPot. Hence, I am giving you a discount code called 5OFF. This will give you a 5% discount on all products in the shop.
3. Cannabis Shop
Nestled in Hua Hin, the cannabis shop shines for its local top-notch flowers. With a range of strains and extras, it suits all budgets. Their highest-selling strains are Purple Punch and Lemon Haze that you must definitely check out.
The shop's expansive selection, fair pricing, and dedication to excellence have earned it stellar ratings on Google Maps Reviews.
Comfy seating, restrooms, drinks, and even alcohol add to the welcoming feel. The staff, friendly and full of advice, make you feel at home. Beyond a shop, it's a haven where quality, choice, and kindness combine for a gratifying experience.
Address: 59 79 Soi Hua Hin 1, Hua Hin, Hua Hin District, Prachuap Khiri Khan 77110, Thailand

Hours: 11 am - 10 pm
Phone: +66 99 251 1788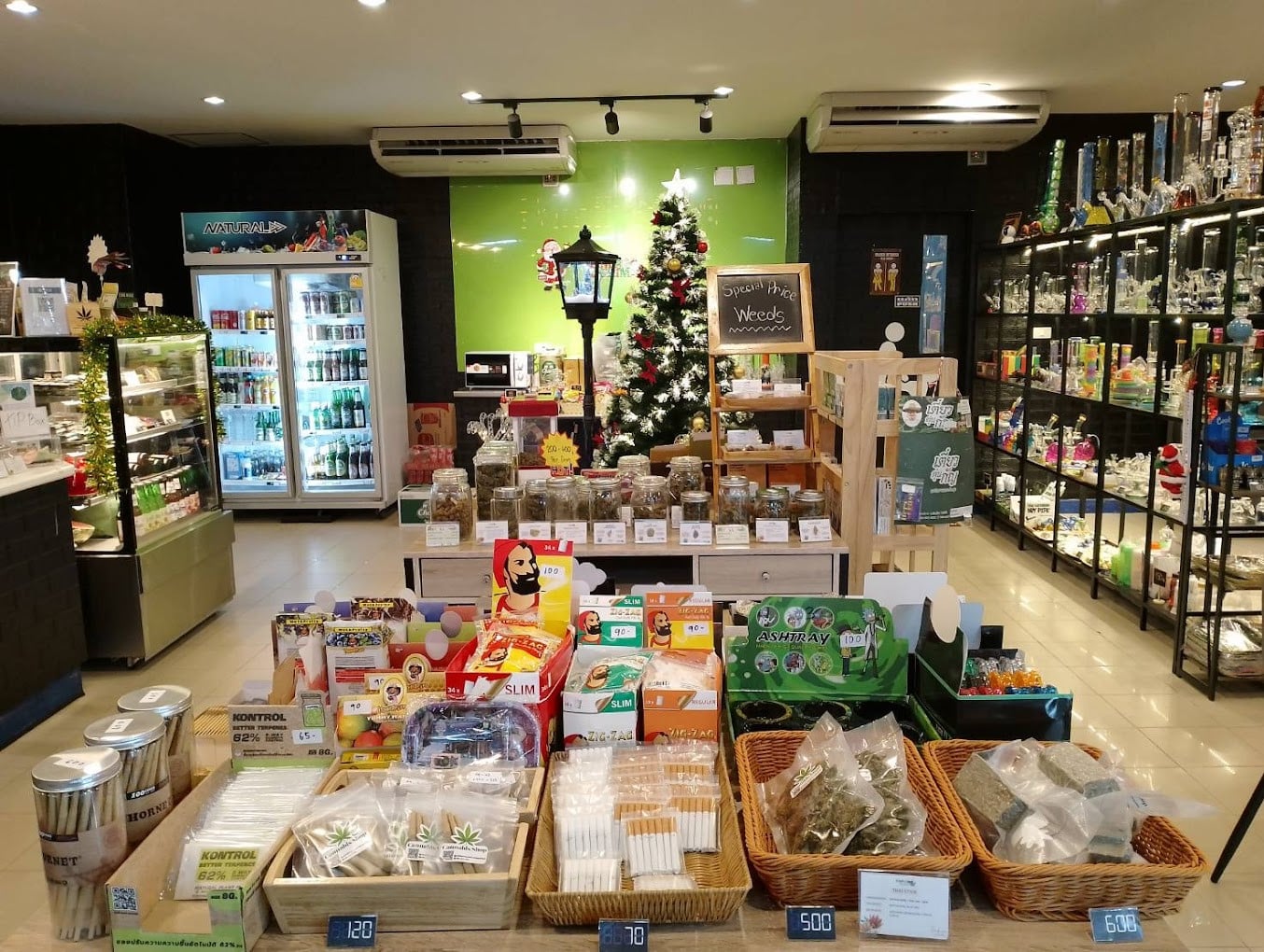 4. GH Cannabis Cafe
GH Cannabis Cafe presents a one-of-a-kind and inventive idea that has elevated Hua Hin's cannabis scenario to new heights.
Situated in a fashionable district, this shop skillfully merges the finest elements of a coffeehouse and a cannabis store, crafting an unparalleled encounter for its patrons.
Their menu offers a wide range of cannabis products, from classic strains to artisanal edibles and concentrates, catering to the diverse tastes of their customers.
The atmosphere at GH Cannabis Cafe strikes a balance between lively and laid-back, making it the perfect place to enjoy cannabis in various forms and connect with others.
Whether you seek a peaceful reading nook or engaging conversations with fellow enthusiasts, the cafe offers the right setting.
The staff is friendly, well-informed, and eager to share insights about their products. Alongside this, GH Cannabis Cafe hosts occasional events, workshops, and tastings, fostering a sense of community among its visitors.
Address: 35 5 PhetKasem Rd, Hua Hin, Amphoe Hua Hin, Prachuap Khiri Khan 77110, Thailand
Hours: 10 am - 8 pm
Phone: +66 84 909 4570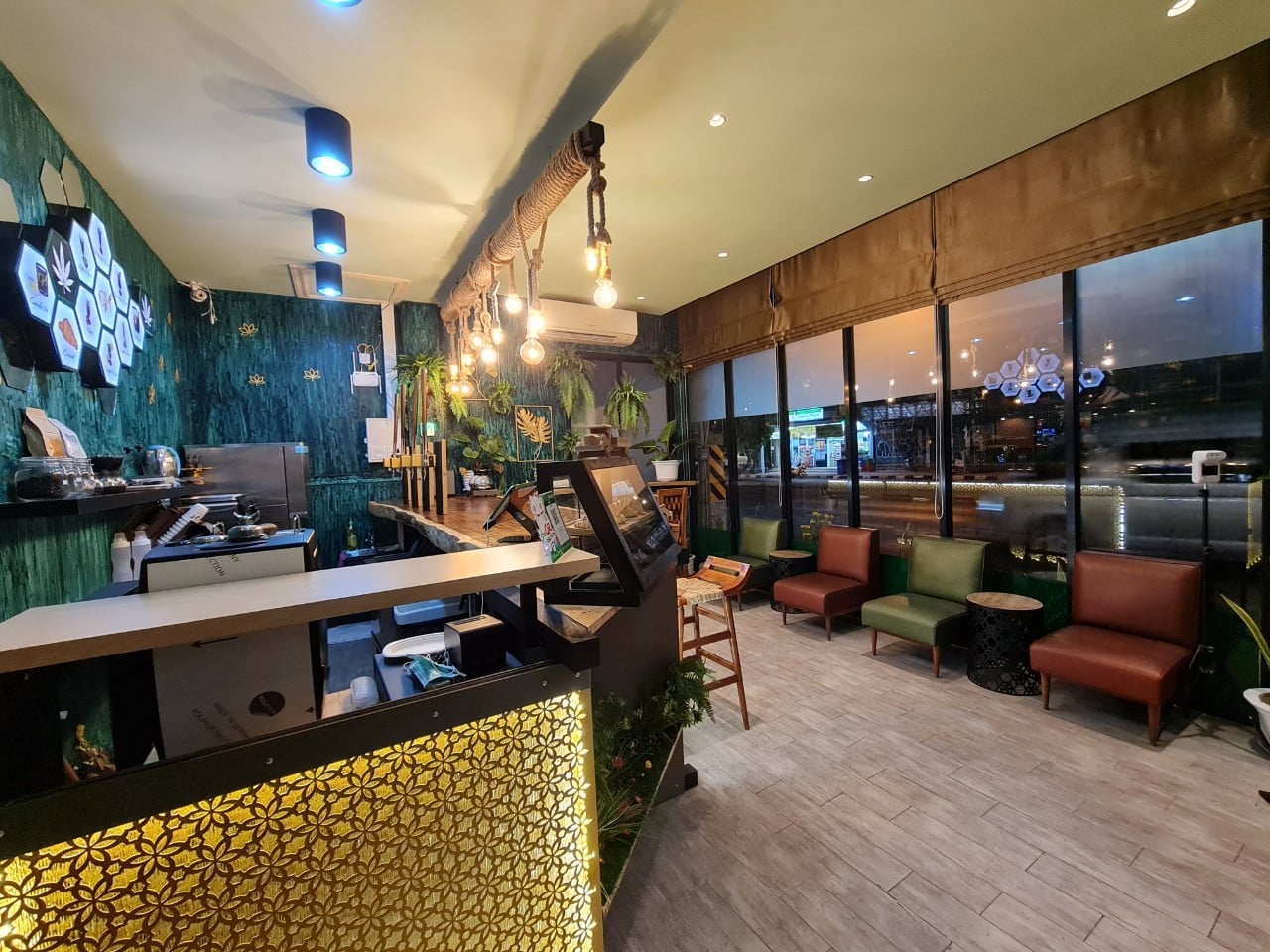 5. FEIROU-HUA HIN 94
EIROU-HUA HIN 94 is like a secret treasure in the world of cannabis in Hua Hin. They have a lot of different cannabis stuff that people of all tastes and preferences can enjoy.
The setup at FEIROU-HUA HIN 94 is modern and simple which makes the products stand out. This place is all about great cannabis, offering a variety of top-notch strains, concentrates, and other cannabis items – everything a cannabis fan would want, all in one place.
The people who work here have great knowledge about cannabis and want to help you make the most of it. They'll suggest what's best for you based on your tastes and preferences.
They pay great attention to making sure people use cannabis responsibly, and that clearly shows in how they treat customers.
The shop gets its cannabis from trusted sources. They make sure the products are high-quality and tested in labs. They also keep adding new things to the menu, so there's always something exciting for people who come back often.
Address: 6 421 Soi 94, Hua Hin, Hua Hin District, Prachuap Khiri Khan 77110, Thailand
Hours: 8 am - 1 am
Phone: +66 61 485 6500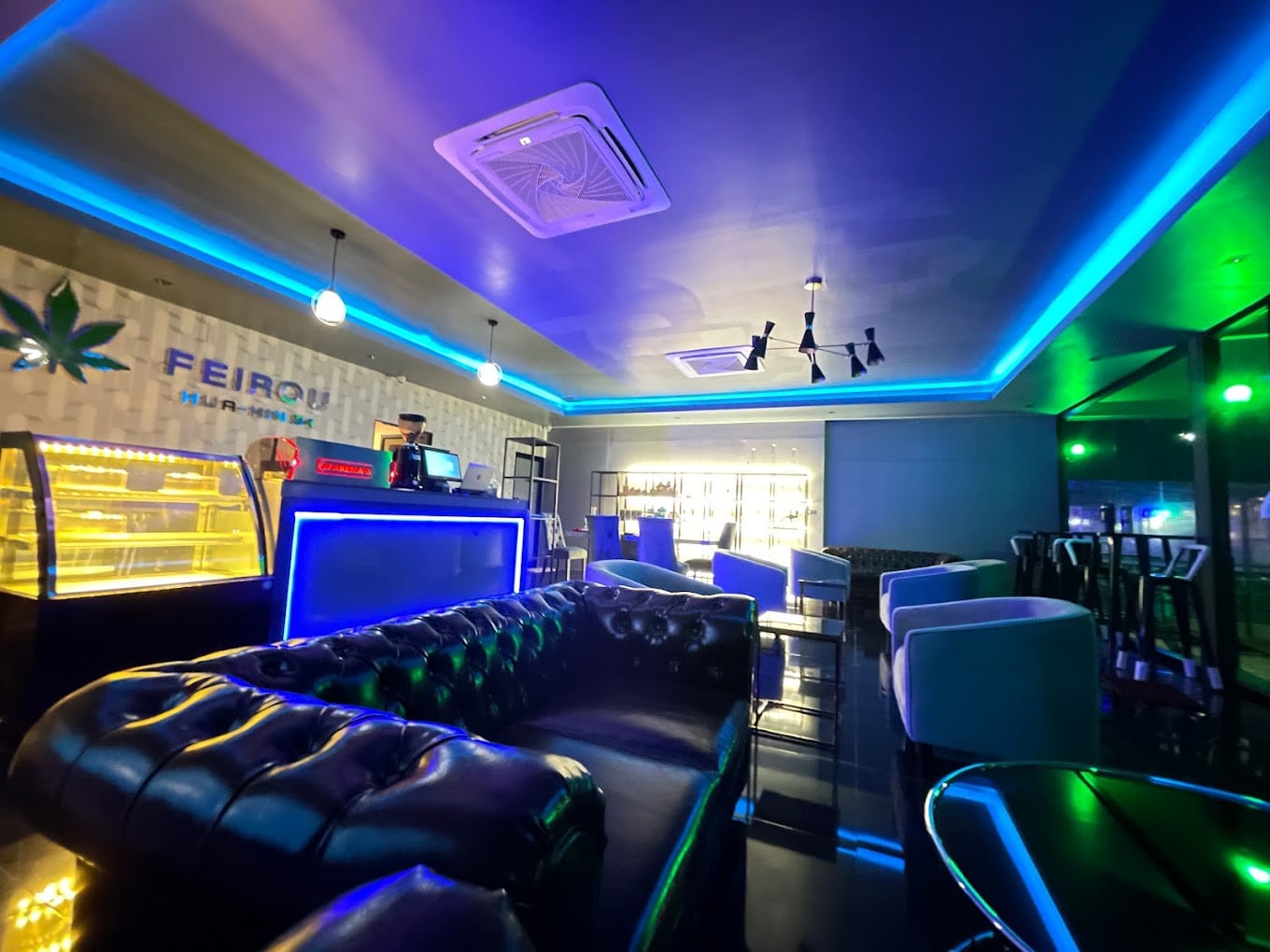 6. Chillax 57
Chillax's Chillinbuds offers a super relaxed cannabis experience right in the middle of Hua Hin. When you step inside the shop, you'll feel a calm and chill vibe that's perfect for kicking back and checking out different cannabis stuff.
Chillinbuds is in a perfect spot and has a bunch of top-notch cannabis types, pre-rolled joints, and yummy cannabis-infused snacks. They make sure to get their stuff from good growers, so you know you're getting the best.
But what makes Chili Buds really cool is their comfy lounge area. You can enjoy what you bought in a nice place. The people who work there are nice and know a lot about what they're selling.
They also have staff that speaks fluent English so you can clearly communicate your needs without any misunderstanding.
Whether you want to chat with other fans or just chill by yourself, Chillinbuds is for everyone. They want everyone to feel welcome, and that's why both locals and visitors like going there.
Address: 51 Dechanuchit road, Tambon Hua Hin, Hua Hin District, Prachuap Khiri Khan 77110, Thailand
Hours: 11 am - 12 am
Phone: +66 91 730 0087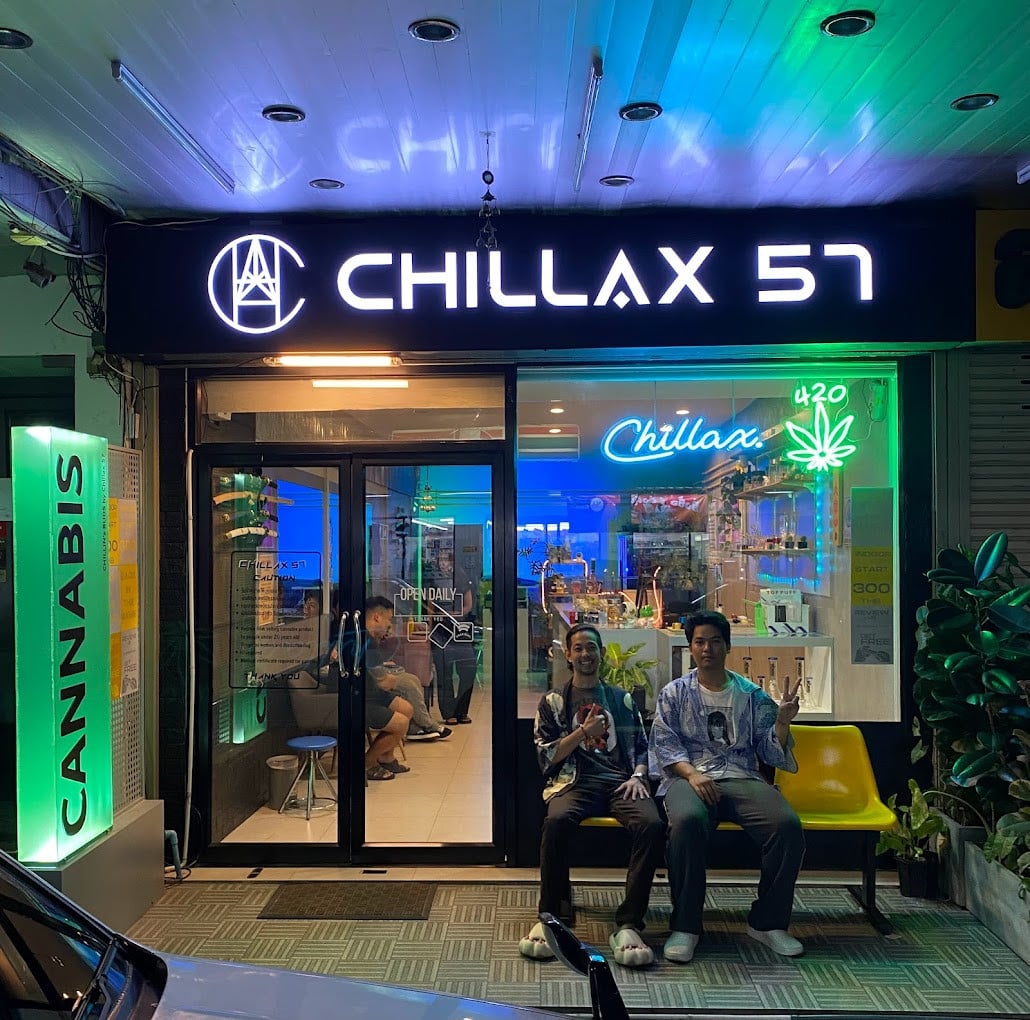 7. Sudyog Ganja
If you're in Hua Hin and looking for a fantastic place to enjoy cannabis, Sudyog Ganja is where you want to be. This place has got it all – excellent quality stuff, friendly people, and a chill spot that's perfect for hanging out.
People love Sudyog Ganja for a few big reasons. First off, the quality of their cannabis is top-notch. It's like the medical-grade stuff you'd want. And the best part? The prices are reasonable, so you're getting good value for your money.
The owners of the shop are super welcoming and friendly. They make you feel right at home, which adds to the whole experience. Plus, they've set up a cool spot where you can smoke and relax.
This place isn't just about great products; it's about the vibe too. Lots of folks say it's the best place in Hua Hin to chill and enjoy cannabis. The staff are really cool and helpful, and they've got a ton of different types of cannabis to choose from.
They even offer delivery, which is super convenient. So, whether you're in the mood to hang out there or you want your cannabis delivered to your door, they've got you covered.
It's not just about cannabis, either. The atmosphere is really laid back and comfy. People enjoy just talking with the owners and hanging out. It's like a community hub for cannabis enthusiasts.
If you're new to this whole cannabis thing, don't worry. The staff are knowledgeable and happy to help you find what suits you best. You won't feel out of place, and you might even discover a new favorite strain.
Oh, and did I mention they have a lounge area where you can chill and smoke? Plus, they serve food, too, so you can satisfy the munchies while you're at it.
Mr. Sudyod, the owner, is known for being super friendly. People love chatting with him. And if you're there in the evening, you might even get to enjoy some live music.
Address: 10/9 PhetKasem Rd, Hua Hin, Hua Hin District, Prachuap Khiri Khan 77110, Thailand
Hours: 10 am - 10 pm
Phone: +66 63 484 9620
Conclusion
No matter if you're new to using marijuana or you're an expert, Hua Hin has something for you. The place has chill laws and lots of things to do and try with cannabis. That's why so many tourists come here every year – it's a safe and fun place to enjoy marijuana.
So, if you're up for a relaxing and educational adventure, get ready to explore all that Hua Hin has waiting for you!
FAQ
Are there any age restrictions for purchasing cannabis products in Hua Hin's cannabis shops?
Yes, there are age restrictions for purchasing cannabis products in Hua Hin's cannabis shops. Just like with alcohol and tobacco, there is a minimum legal age for purchasing cannabis products. The legal age to purchase and consume cannabis varies by location and local regulations. In Thailand, the legal age for purchasing cannabis is typically 20 years old. Make sure to bring valid identification to verify your age when making a purchase at a cannabis shop.
Hi, I'm Justin Pearce - a passionate traveler who has spent over 6 years of his life exploring lesser-known yet mesmerizing locations in South-East Asia. I am an avid biker who likes covering long distances on a bike. Through Thailand Nomads I want to share my tips and tricks for exploring some of the most popular tourist destinations in Thailands.