Thailand is famous for its world-class Muay Thai gyms. However, now as more and more trainees are flocking to Thailand every year, the popular cities such as Phuket, Chiang Mai, and Bangkok may get very crowded.
Therefore, if you seek undivided attention Hua Hin could be the best place to start your Muay Thai journey.
Get ready to sweat and sharpen your fighting skills at the top Muay Thai gyms in Hua Hin, where experienced trainers will help you unleash your inner warrior.
History of Muay Thai
Muang Thai dates back to the 16th century when the famous fighter Nai Khanomtom was captured by the soldiers of the Kon Baung dynasty. He had the offer to be released on a condition he freed himself using Muay Thai moves.
Nai Khanomtom was successful in demonstrating excellent Muay Thai and was impressed with his skills, the captors released him immediately. He emerged as a hero after that incident and his style became famous as the Siamese-style boxing, presently known as Muay Thai.
Ever since then, many popular Muay Thai gyms have emerged in Thailand that caters to the Muay Thai needs of the people. Some of these are in Hua Hin. Hence, besides exploring the beauty of Hua Hin, you can also acquire some new skills here.
Best Muay Thai Gyms In Hua Hin
The top 5 Best Muay Thai Gyms In Hua Hin are as follows:
5 Muay Thai Gyms in Hua Hin
1. King of Muay Thai Gym
It is one of the most popularly known Muay Thai Hua Hin. It offers Muay Thai training to both novices and experienced professionals, and has both individuals as well as group classes. The gym has some of the pro boxers of Thailand.
Apart from being highly skilled in fitness training, the professionals are also very friendly and cooperative. They make you feel very welcome irrespective of your knowledge and experience in Muay Thai. The class sizes are usually kept small to ensure attention to each individual's performance and progress.
To further make the training experience more convenient, the center offers comfortable stay options for trainees. The accommodation facilities have been divided into different categories for varying preferences and affordability.
The training camps of muay thai gym hua hin have all the modern-day equipment that are required for advanced training. It offers various packages to suit the needs of different trainees. The gym also has a Jacuzzi that you can savor to relax your muscles after an intense workout session.
Contact Information:
Address: Som Thep 3 Off, Soi 94, Hua Hin, Hua Hin District, Prachuap Khiri Khan 77110, Thailand
Website: https://kingofmuaythaigym.com/
Telephone: +66 95 534 2332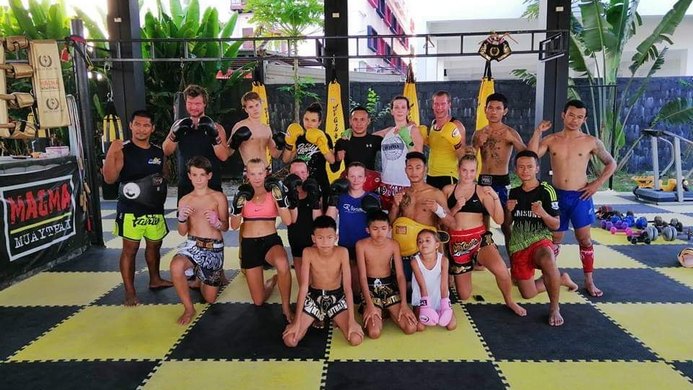 2. Por Promin
Started in 2011, the Por Promin Muay Thai Camp has gained a lot of popularity in the Hua Hin region. Due to its proximity to the capital city of Bangkok, 2.5 hrs away, it has trainees from there also. It is a family-run gym headed by Kru Kin and his wife Miriam along with their team of professional trainers.
The gym caters to both newbies and experienced fighters alike. In fact, it is famous for developing avid Muay Thai skills in people who have not tried the sport ever before. The camp offers both personal and group lessons, however, if you are a beginner you should go for the individual training.
There are two groups sessions which take place every day from Monday to Saturday. The first is in the morning from 08:00 to 09:30 and the second is in the afternoon from 16:30 – 18:30. You can book your private lesson on Sunday or any weekday outside class timings.
Contact:
Address: 25/6 Soi Tippawan, Chonlapratan 24, Hua Hin, Prachuap Khiri Khan 77110, Thailand
Website: https://www.porpromin.com/
Telephone: +66 80 110 9644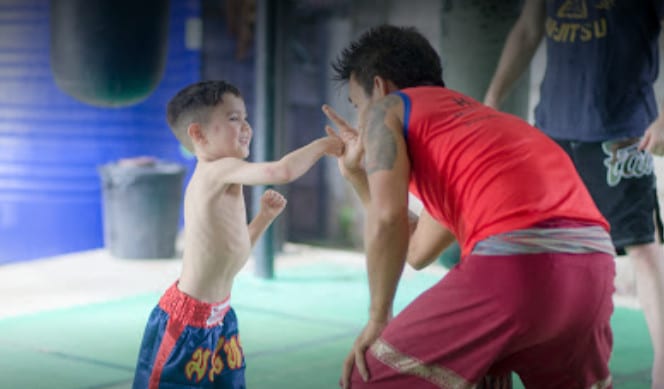 3. Amazing Muay Thai Gym & Fitness
As the name suggests, it is among the most 'amazing' gyms of Hua Hin. The gym has all the advanced equipment that you would need for professional Muay Thai training. The majority of the staff is fluent in English so you can easily communicate your preferences to the team.
The training program at the Amazing Muay Thai fitness center focuses both on muscle building and developing professional muay Thai skills. The trainers are all experts in their field and very patient with the trainees.
The atmosphere is very fun, relaxing, and most importantly non-threatening so that you can practise with a free mind. The place is very well maintained and cleaned, which is very important for any fitness center.
Contact:
Address: 92 73 Soi 102 Nong Kae, Hua Hin District, Prachuap Khiri Khan 77110, Thailand
Website: https://www.promuaythaigym.com/
Telephone: +66 63 816 8686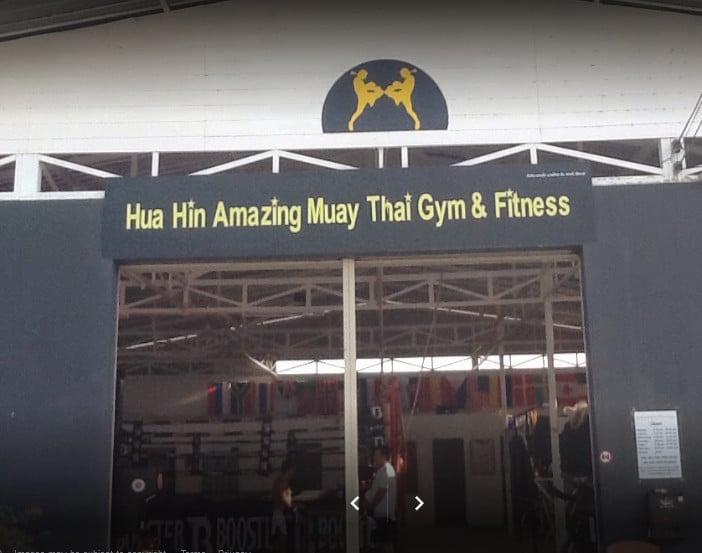 4. Thai Boxing Gym and Stadium
It is among the oldest Muay Thai Gyms in Hua Hin. It might not match the other gyms in town in grandeur and modernity, but certainly has good professional trainers who can teach you authentic Muay Thai techniques.
Training is available both in a personal one-on-one setup as well as in a group. People of nearly all age groups can join the training session. A good number of kids come to get trained in Muay Thai. The place hosts Muay Thai matches every Tuesday and Saturday at 9 pm.
Contact:
Address: 20/23 Hua Hin District, Prachuap Khiri Khan 77110, Thailand
Telephone: +66 96 295 1928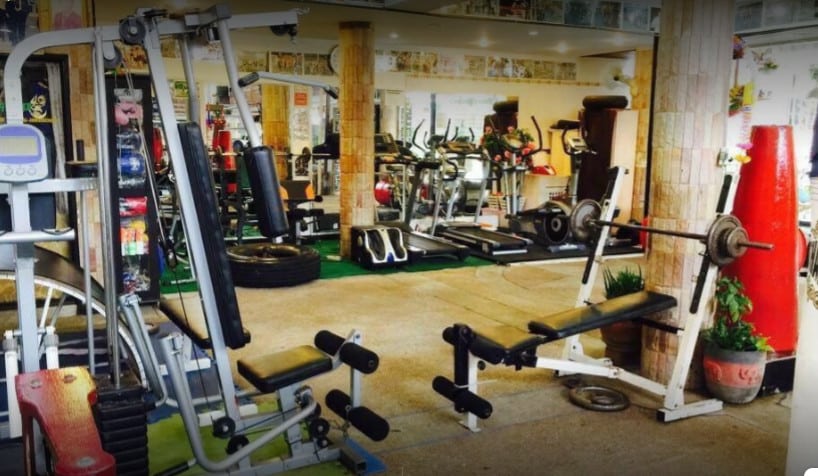 5. Elite Fight Club
It is a well-equipped, modern fitness training camp spread around an enormous area of 7000 sq km. the campus consists of a swimming pool, obstacle training course, restaurant and an indoor entertainment zone.
The Fight Club looks after all the needs of the trainees from healthy food to comfy private quarters for rest and recovery. They like to identify as a community of warriors, that all strive towards greater achievements both mentally and physically.
Contact:
Address: 462, Hin Lek Fai, Hua Hin District, Prachuap Khiri Khan 77110, Thailand
Website: https://www.elitefightclub.com/
Telephone: +66 82 402 6500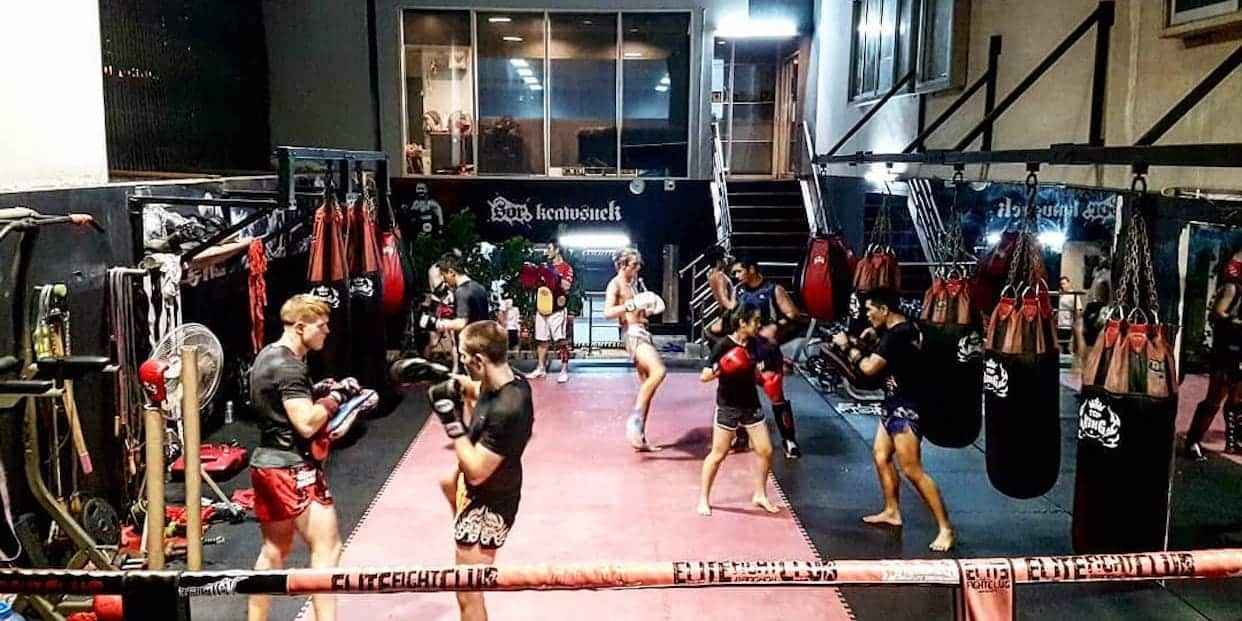 Bottom Line
Muay Thai is gaining international fame and has been granted provisional Olympic status and is very soon expected to be one of the main Olympic sports. What better place to learn Muay Thai than the land where it originated. So what are you waiting for? Join a Muay Thai gym now.