Don't scroll ahead If you're not on the lookout for the finest cannabis shops in Pattaya because, in this blog, we will explore the best cannabis shops this city has to offer.
From hidden gems to well-known favorites, we're about to uncover a range of options that cater to all preferences. So, whether you're a seasoned enthusiast or just curious, get ready to discover the best cannabis shops in Pattaya that will leave you intrigued and satisfied.
1. PrikPot
Imagine getting the best cannabis without leaving your home – that's what PrikPot does for you. They're like your cannabis guides, helping you pick the perfect product with their expert advice and getting it delivered right to your doorstep.
What's really cool about PrikPot is their dedication to keeping things natural and safe. Their cannabis is free from all those hazardous chemicals that you don't want near your plants.
It's like getting the pure goodness of nature in every bud. And guess what? You can avail of a 5% discount on your purchase through my exclusive secret code, 5OFF. So Hurry Up.
2. God's Gift Cafe Pattaya
With a name inspired by the divine nature of cannabis, God's Gift Weed Shop truly lives up to its promise.
It is one of the finest cannabis shops in Pattaya that you must definitely check out. From premium buds and exotic strains to pre-rolls and CBD products, the variety is sure to captivate even the most discerning cannabis enthusiasts.
Whether you're seeking a relaxing experience or exploring the potential therapeutic benefits of CBD, God's Gift Weed Shop has you covered.
But the offerings don't stop there. God's Gift Weed Shop takes the cannabis experience to a whole new level with an assortment of cannafood and edibles that promise both flavor and effect.
The blend of soothing music, comfortable seating, and an atmosphere conducive to relaxation make God's Gift Weed Cafe a standout choice for those looking to unwind and enjoy their favorite strains.
Rolling enthusiasts will appreciate the well-crafted joints and the assortment of rolling accessories, including grinders and rolling papers, that grace the shelves of God's Gift Weed Shop.
Address: 26 Soi Lengkee, Pattaya City, Bang Lamung District, Chon Buri 20150, Thailand
Hours: 10:30 am to 2:30 am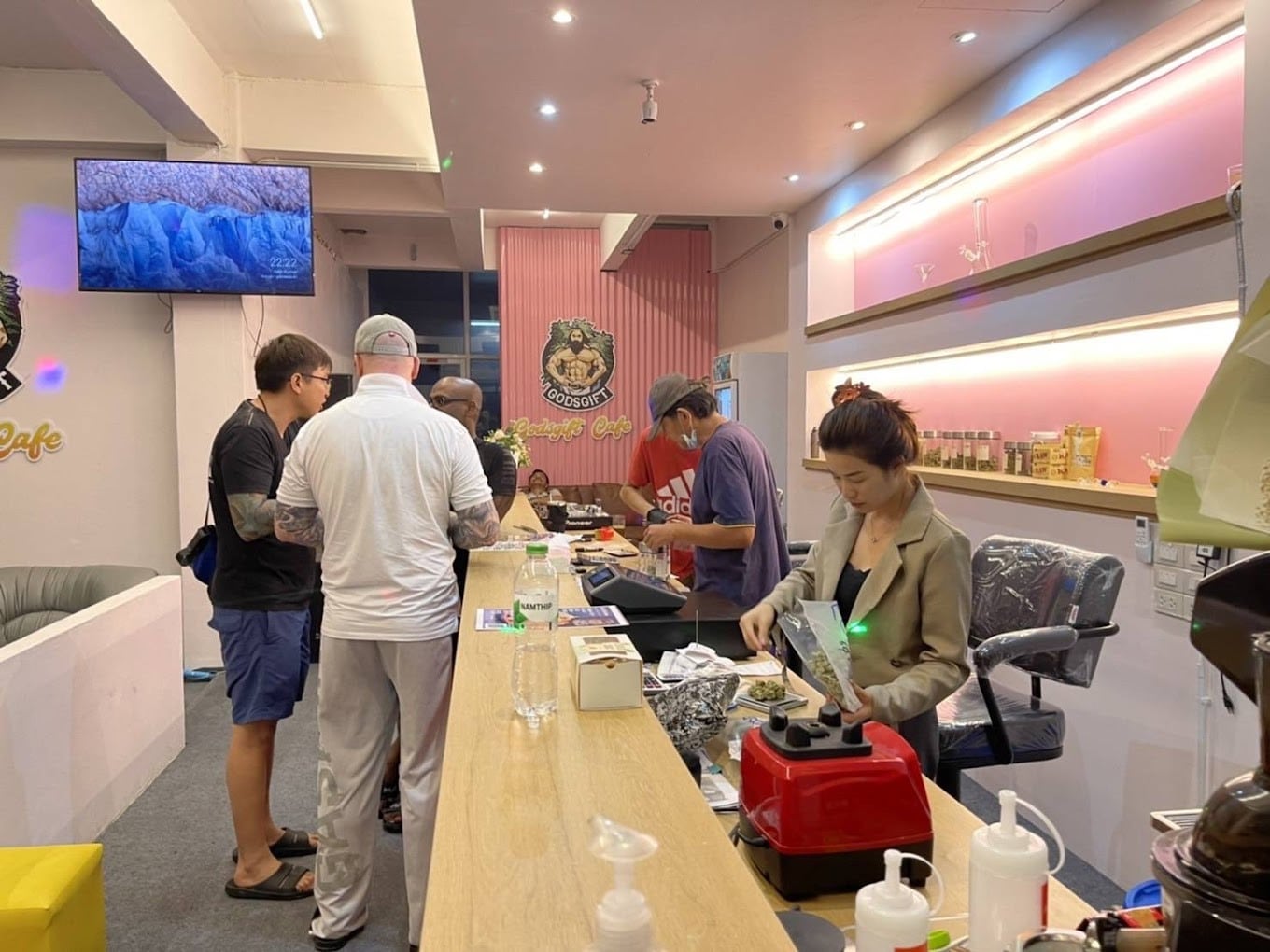 3. Weed Shop One Pattaya
Weed Shop One is a hidden gem located in the heart of Soi Buakhao No.99. It is mere steps away from the prestigious Holiday Inn hotel in Pattaya.
Situated conveniently, it's an ideal spot for peaceful smoke. The blend of ambient music, comfortable seating, and inviting vibes creates is sure to create an unforgettable cannabis memory in Thailand for you.
From smoking accessories to edibles and CBD products, they have everything you need under one roof.
Address: 27, 99 Soi Buakhao, Pattaya City, Amphoe Bang Lamung, Chon Buri 20150, Thailand
Hours: 10 am to 10 pm
Phone: +66 61 682 7593
Website: https://weedshop.one/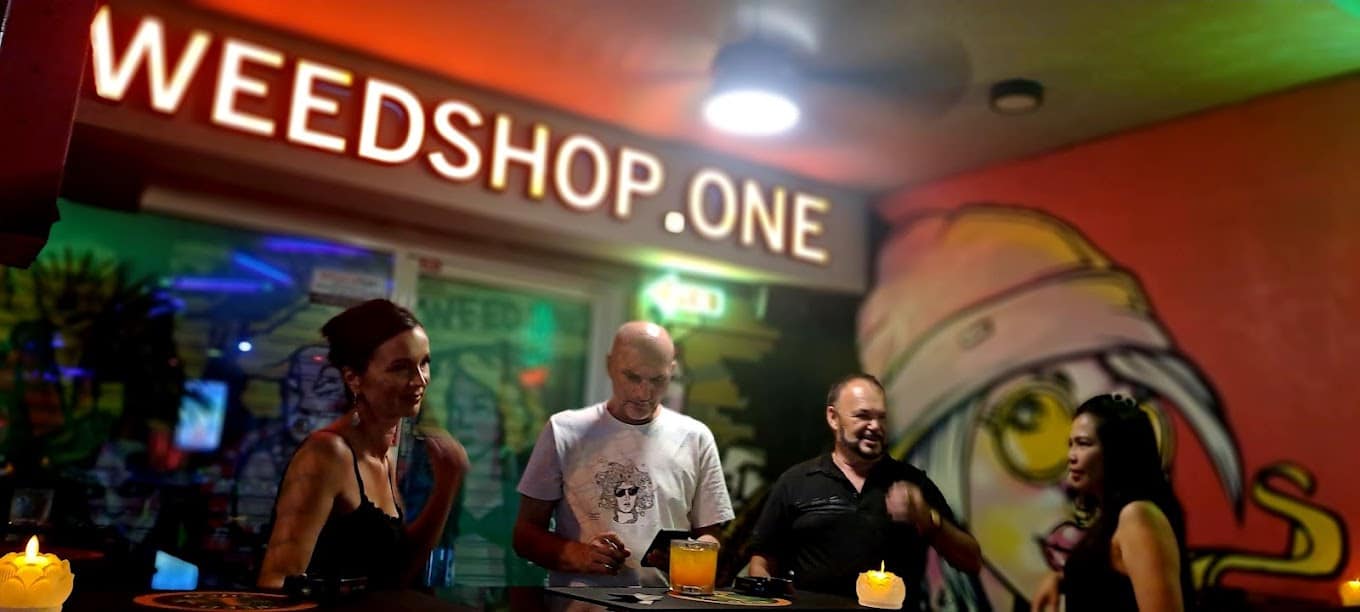 4. Pattaya Cannabis Club
When in Pattaya, don't forget to explore the ultimate weed experience at the Cannabis Club. Here, you'll find a wide range of options that fit any budget and desired high.
From calming CBD strains to versatile hybrids, invigorating sativas, and soothing Indicas, they have it all covered.
After selecting your preferred weed in Pattaya, a laid-back smoking area awaits, complete with a PS5 for gaming enthusiasts to enjoy.
You can drop by the Pattaya Cannabis Club every day between noon and around 11 pm.
Additionally, they've made it easy to explore their offerings by providing a user-friendly website for online orders and delivery, ensuring you can sample their selection from the comfort of your own space before heading in.
Address: 3, 334 Pattaya 3rd Rd, Pattaya City, Bang Lamung District, Chon Buri 20150, Thailand
Hours: 12 pm to 11 pm
Phone: +66 94 739 2728
Website: https://pattayacannabisclub.com/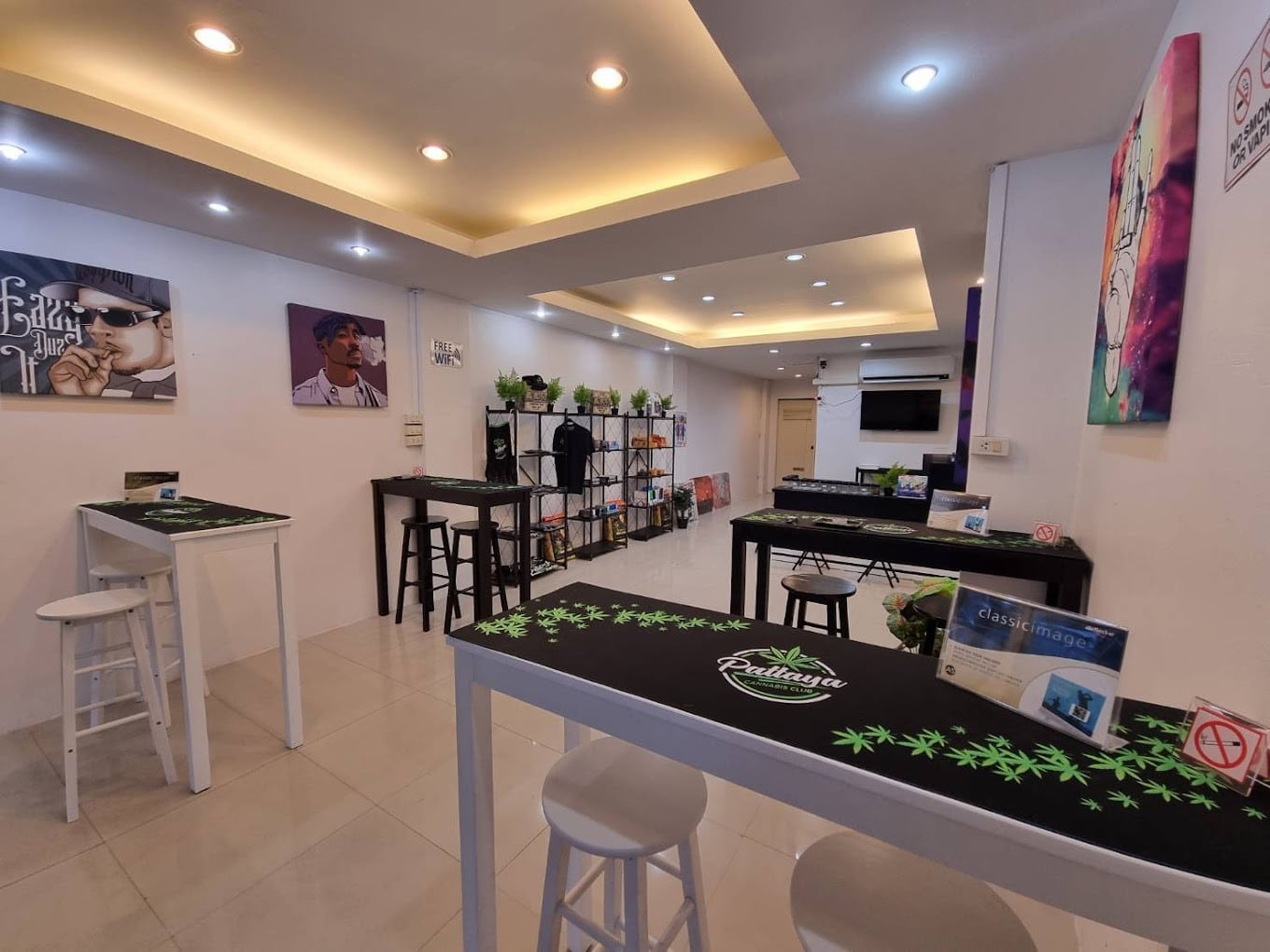 5. Sudyog Ganja and Lobby Lounge
Sudyod Ganja is known for having great weed in Pattaya, close to the walking street. They have something for everyone's budget, from 200 baht joints to top-notch grams for 800 baht.
As you step inside, it feels like you're in a dream from the 70s. The walls are painted green and are covered in lively green plants. The lively colors make you feel like it's always sunny.
They have a cool display where they show all their products, and the people who work there really know a lot about the different types of weed. The two friendly guys at the counter are there to help you pick the right type of weed if you need any help.
They have lots of different types of weed, from really calming ones to ones that make you feel excited. They even have special cigar weed that's pretty rare.
Address: 194 Pattaya Sai Song Rd, Pattaya City, Bang Lamung District, Chon Buri 20150, Thailand
Hours: 11 am - 1 am
Phone: +66 98 937 6890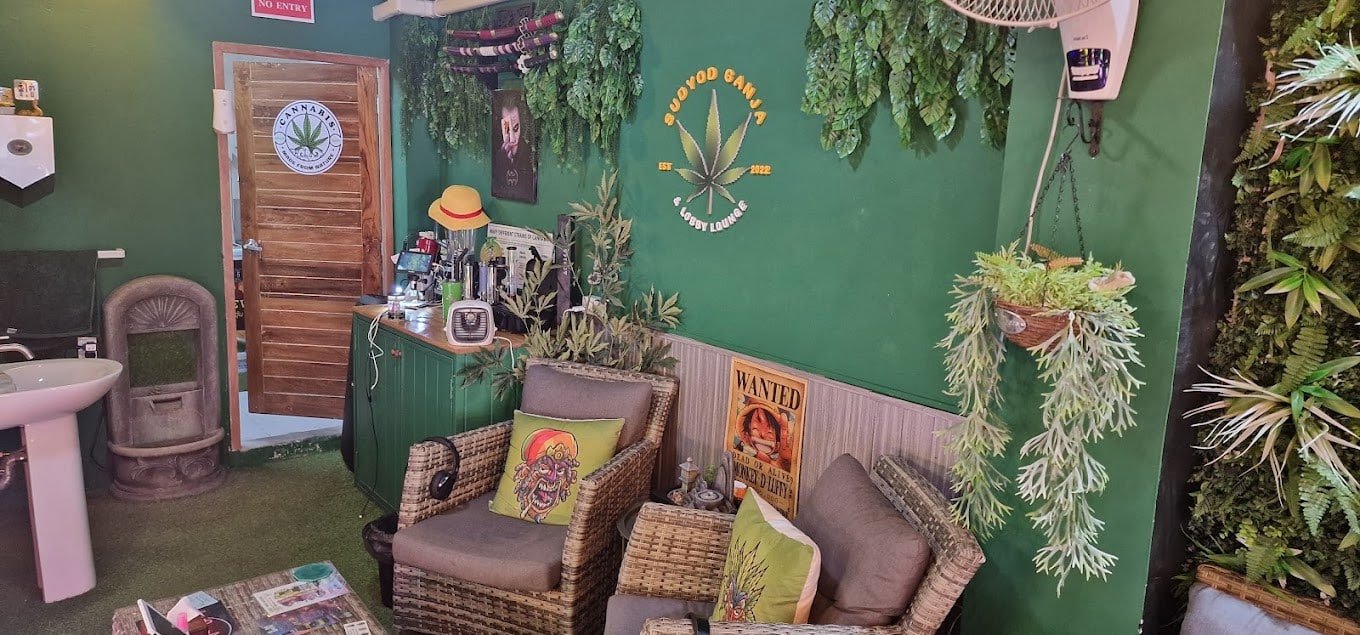 6. Exotics 420 Pattaya - Cannabis Café & Bar
Exotics 420 Pattaya is truly a fantastic place for cannabis enthusiasts. The comfortable lounges and peculiar interiors create the perfect atmosphere for a gratifying experience.
What sets this place apart is the incredible quality of its weed, with unique strains that you won't find anywhere else. The ability to check out the strains under light and magnifying glass adds to the overall experience.
One of the highlights of Exotics 420 Pattaya is their commitment to using the highest quality cannabis, all grown locally in Thailand.
This dedication to quality is evident in every aspect of the cafe. Upstairs, there's a chill room with a PS4 and Netflix, providing a great space to unwind and relax.
The staff at Exotics 420 Pattaya is another standout feature. They are not only friendly but also speak excellent English, making the experience even more enjoyable. Their knowledge and helpfulness in guiding customers through their cannabis journey is commendable.
The atmosphere at Exotics Cannabis Cafe is genuinely inviting and welcoming. The variety of high-quality cannabis products, comfortable space, and friendly staff make it a must-visit for cannabis lovers.
Whether you're looking to relax with friends or have a solo chill session, Exotics 420 Pattaya is the place for you.
Address: S Pattaya Rd, Pattaya City, Amphoe Bang Lamung, Chon Buri 20150, Thailand
Hours Open: 10 am - 2 am
Phone: +66 83 481 9365
Website: https://exotics420.com/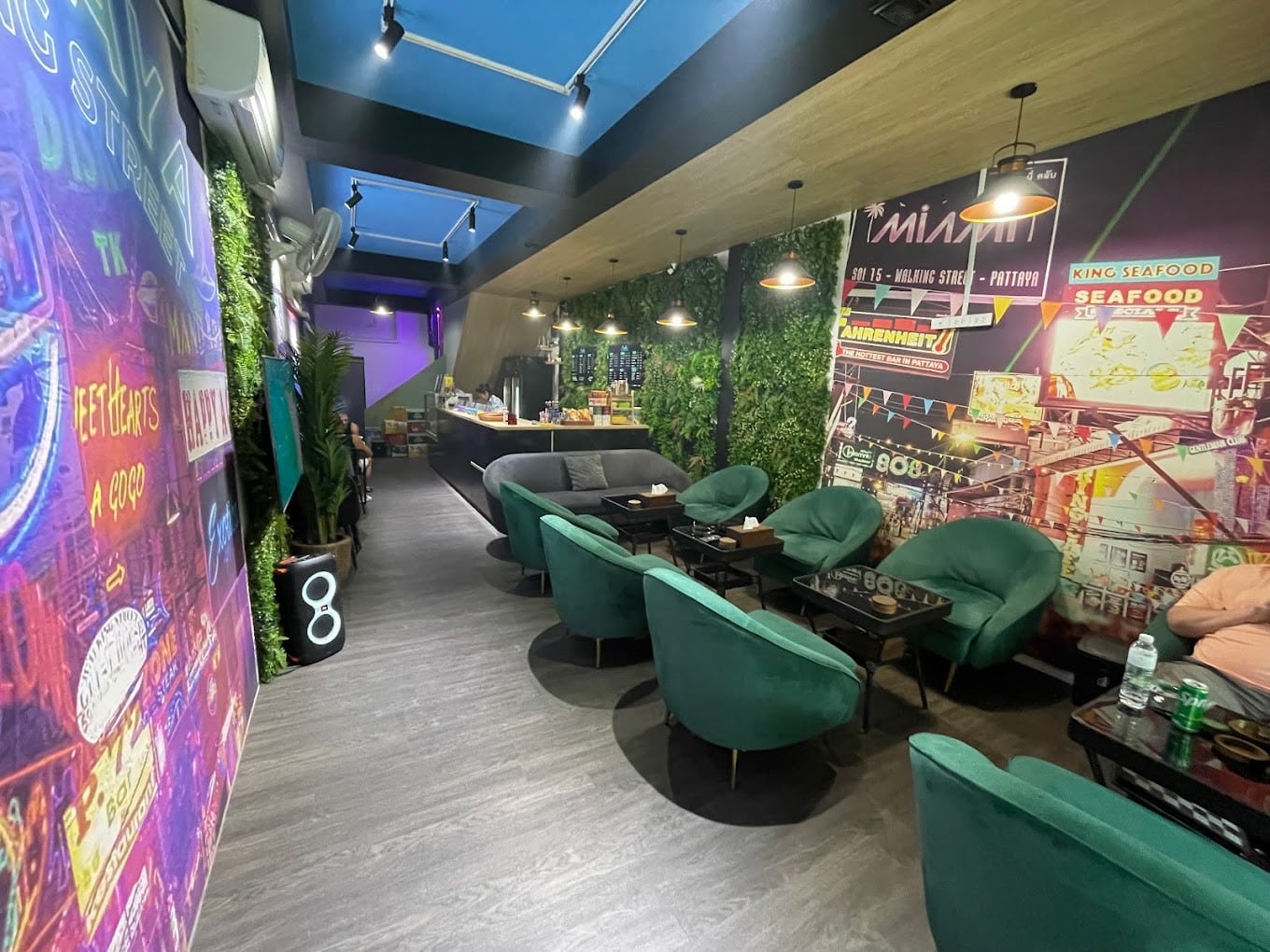 7. Vibes Cannabis Store & Weed Boutique
Vibes Cannabis Store & Weed Boutique is a clean and inviting place with a great menu of high-quality products. The prices are reasonable, making it a great option for both locals and tourists in Pattaya, Thailand.
The shop offers a wide range of strains and related products, such as grinders, papers, and bongs, making it a one-stop shop for all cannabis needs. The knowledgeable staff is always ready to assist customers in choosing suitable strains for their preferences.
One of the outstanding features of Vibes Cannabis Store & Weed Boutique is its luxurious and modern atmosphere. The shop boasts a beautiful and ultra-cooled hall, providing a comfortable environment for customers to explore the variety of products available.
The staff at Vibes also plays a big role in creating a positive experience for customers. They welcome customers with a friendly attitude and are always ready to assist with any questions or concerns.
Address: 594 S Pattaya Rd, Pattaya City, Bang Lamung District, Chon Buri 20150, Thailand
Hours: 10 am - 3 am
Website: https://www.vibesthailand.com/
8. Paradise Cannabis Weed Marijuana Dispensary
Paradise Cannabis Weed Marijuana Dispensary might be considered a smaller establishment, but it holds its own in terms of quality and value.
Here, you'll discover a variety of fresh and well-preserved buds that cater to real weed enthusiasts. The focus on maintaining the quality of their products while keeping the costs reasonable is evident in their pricing scheme.
For those willing to explore beyond the obvious, there's a hidden gem waiting for you – the assortment of buds kept in the fridge.
If you're seeking something extraordinary, don't hesitate to ask about their Pineapple Punch strain. It's praised as a prime example of the high-quality options available and demonstrates the dispensary's dedication to providing diverse choices.
Address: WVMR+3FX, Pattaya 3rd Rd, Pattaya City, Bang Lamung District, Chon Buri 20150, Thailand
Hours: 11 am - 12 am
Phone: +66 80 664 9597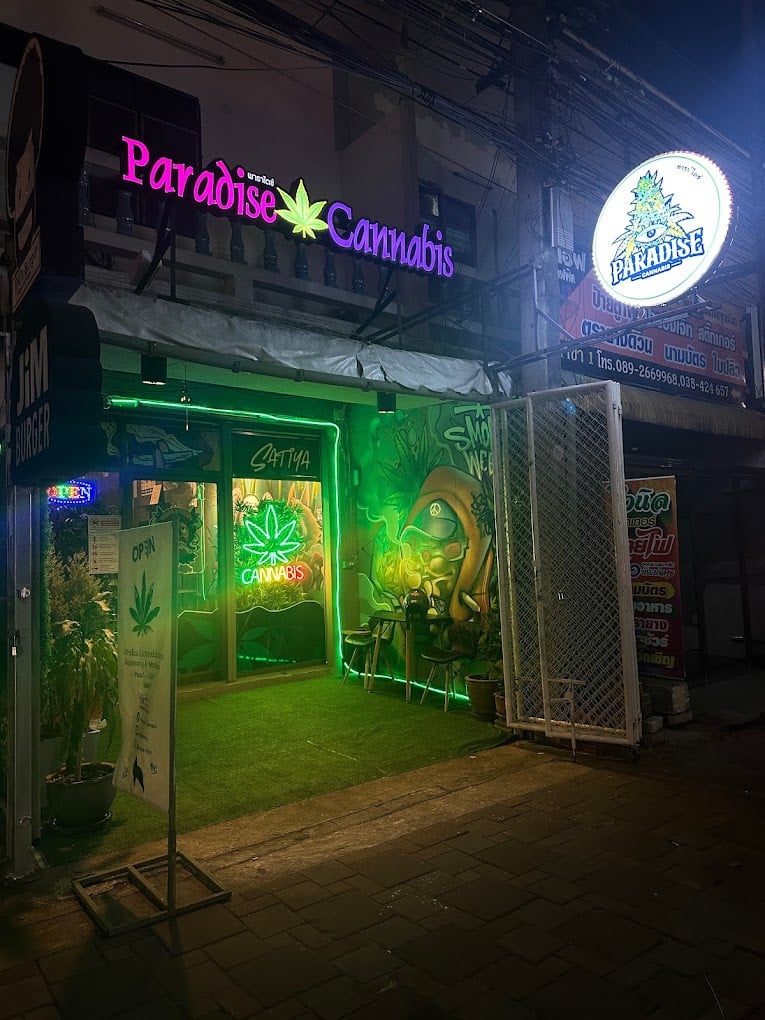 Wrapping Up
The cannabis shops in Pattaya offer a captivating fusion of experiences. Beyond just cannabis, these shops offer a glimpse into a subculture that blends relaxation, community, and personal preferences.
Each shop has its own atmosphere, reflecting a mix of relaxation and individuality. In a city known for its vibrant energy, the cannabis shops stand as a testament to Pattaya's capacity to embrace different facets of lifestyle.
So, whether you're strolling through bustling markets, lounging on the sandy shores, or exploring local cuisine, consider adding a visit to these cannabis shops to your list of experiences, and immerse yourself in Pattaya's multifaceted charm.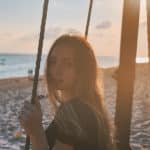 Noah Zaidi is an ardent traveler who has been documenting her Thailand exploration through Thailand Nomads. Her aim is to inform and educate people around the world about the must-visit places in Thailand.