Owing to the plethora of benefits it offers, Muay Thai is garnering a lot of international limelight. Every year thousands of aspirants flock to Thailand in hopes of getting authentic Muay Thai training.
Ready to kick things up a notch on your trip to Pattaya? Check out these best Muay Thai gyms in Pattaya, where you can train like a pro under the guidance of experienced instructors and unleash your inner fighter.
1. Kombat Group Muay Thai
Kombat Group Muay Thai is a complete fitness facility located on the outskirts of Pattaya. The center was founded by the late Christian Daghio in 2004. He was a seven-time world champion who fought over 200 matches in his life.
Kombat offers training classes for Muay Thai, Boxing, MMA, BJJ along with other weight loss programs. There are different classes to suit the needs of distinct Muay Thai trainees. You can also avail their accommodation facility, authentic Thai food and a swimming pool to sit and relax after a good workout.
Address: 49/1 Moo 4 Soi Chak Nok 19, Huai Yai, Banglamung, Chonburi 20150 Thailand.
Telephone: +66–89–5433450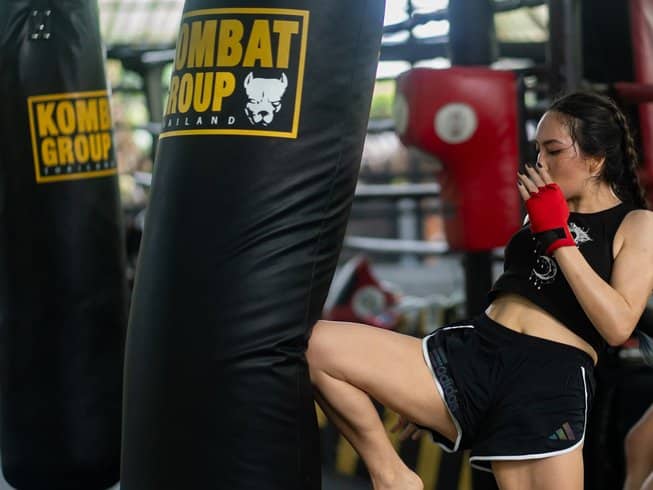 2. Fairtex Training Center
Opened in 1971, Fairtex Training Center is one of the most popularly known Muay Thai gyms in Pattaya. Over the years, the center has produced many world-class Muay Thai fighters such as Naruepol Fairtex, Neungsiam Fairtex and the legendary Yodsanklai Fairtex.
Yodsanklai is the most accomplished of all Thai boxers ever who has won multiple titles in different organizations including the WBC, WMC and Lumpinee championship. The center also offers MMA and BJJ alongside their Muay Thai training.
Address: Noen Plubwan Rd, Pattaya City, Bang Lamung District, Chon Buri 20150, Thailand
Website: https://www.fairtex.com/training/muay-thai
Telephone: +66 38 110 604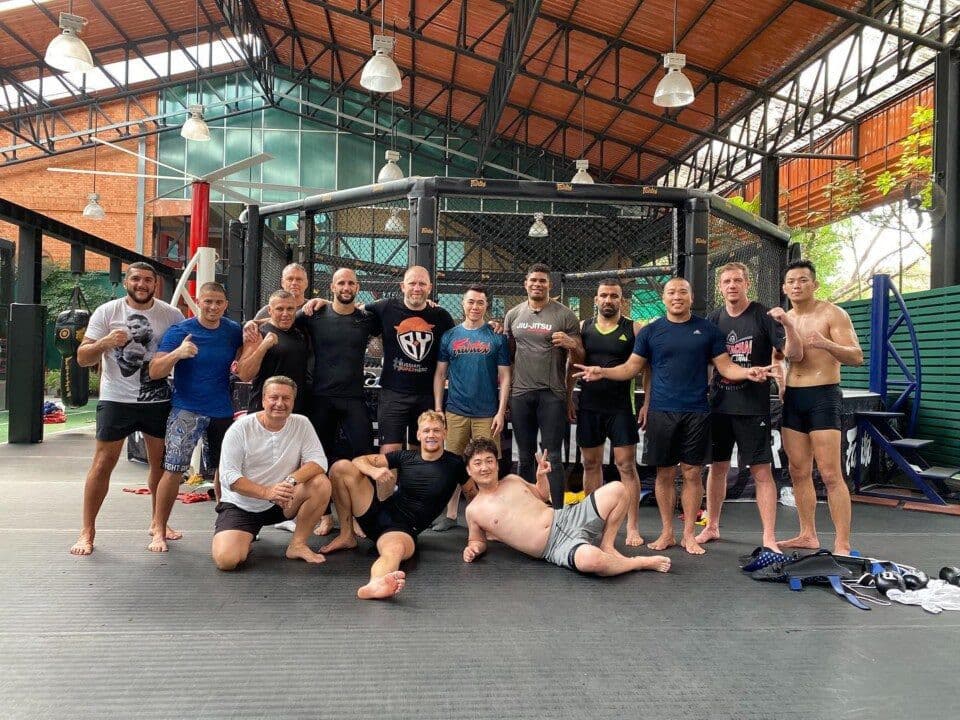 3. Sityodtong Muay Thai Pattaya
Sityodtong is one of the best Muay Thai gyms in Pattaya that was founded by the legendary Yodtong Senayan. He was felicitated by the Thai Royal family for his contribution to Muay Thai. The gym has thus far produced over 50 champions, making it one of the most renowned Muay Thai gyms in Thailand.
The gym is well suited for both newbies who have no prior knowledge of Muay Thai and also experienced fighters who want to improve their Muay Thai skills. The gym offers both personal and group lessons, however, if you are a beginner you should go for individual training.
Address: 36 Pattaya City, Bang Lamung District, Chon Buri 20150, Thailand
Website: https://sityodtongmuaythaipattaya.business.site/
Telephone: +66 86 333 9693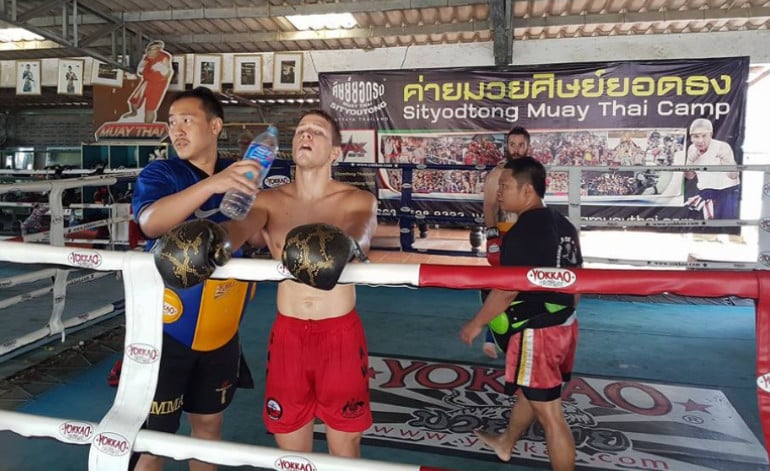 4. Sitpholek Muay Thai Gym Pattaya
Sitpholek is one of the earliest Muay Thai gyms in Pattaya that has existed for more than 30 years now. The gym was founded by frank Sitpholek- a promoter at Pattaya Boxing world stadium. The gym caters to both Thai and international fighters.
Despite being an old gym, it has all the advanced equipment that you would need for professional Muay Thai training. The training at Sitpholek includes skipping, bag work and pad work with sparring and clinching optional.
Address: 93/123 M11 Khao Talo, Soi 8, Bang Lamung District, Chon Buri 20150, Thailand
Website: https://sitpholek-institute-of-muaythai-techniques-muay-thai-boxing-gym.
Telephone: +66 89 934 5001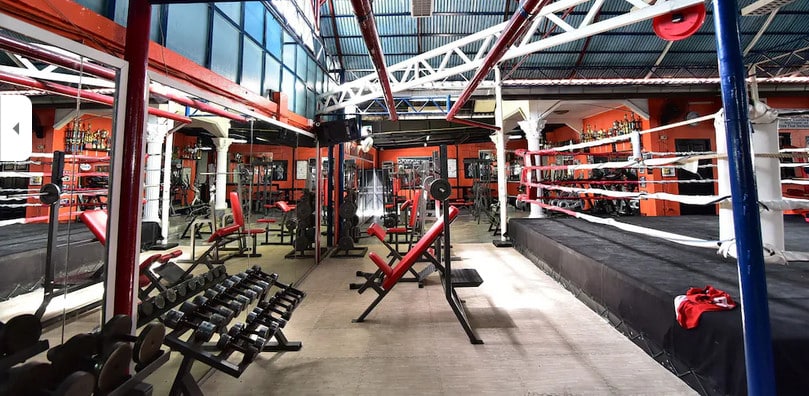 5. Venum Training Camp
Conveniently located thirty minutes away from the city centre, the Venum training camp of Pattaya was founded by the renowned french fighter Medhi Zatout. He is a 2x world champion fighter who is currently fighting for ONE FC.
The gym has opened only recently in 2014 and has gained a lot of popularity in a short period of time. It puts emphasis on cross-training. The trainers here are very patient and polite and provide training to athletes of all levels from beginners to professional fighters.
Address: Soi Khopai 12, Pattaya City, Bang Lamung District, Chon Buri 20150, Thailand
Website: https://venumtrainingcamp.com/th/home/
Telephone: +66 87 285 7699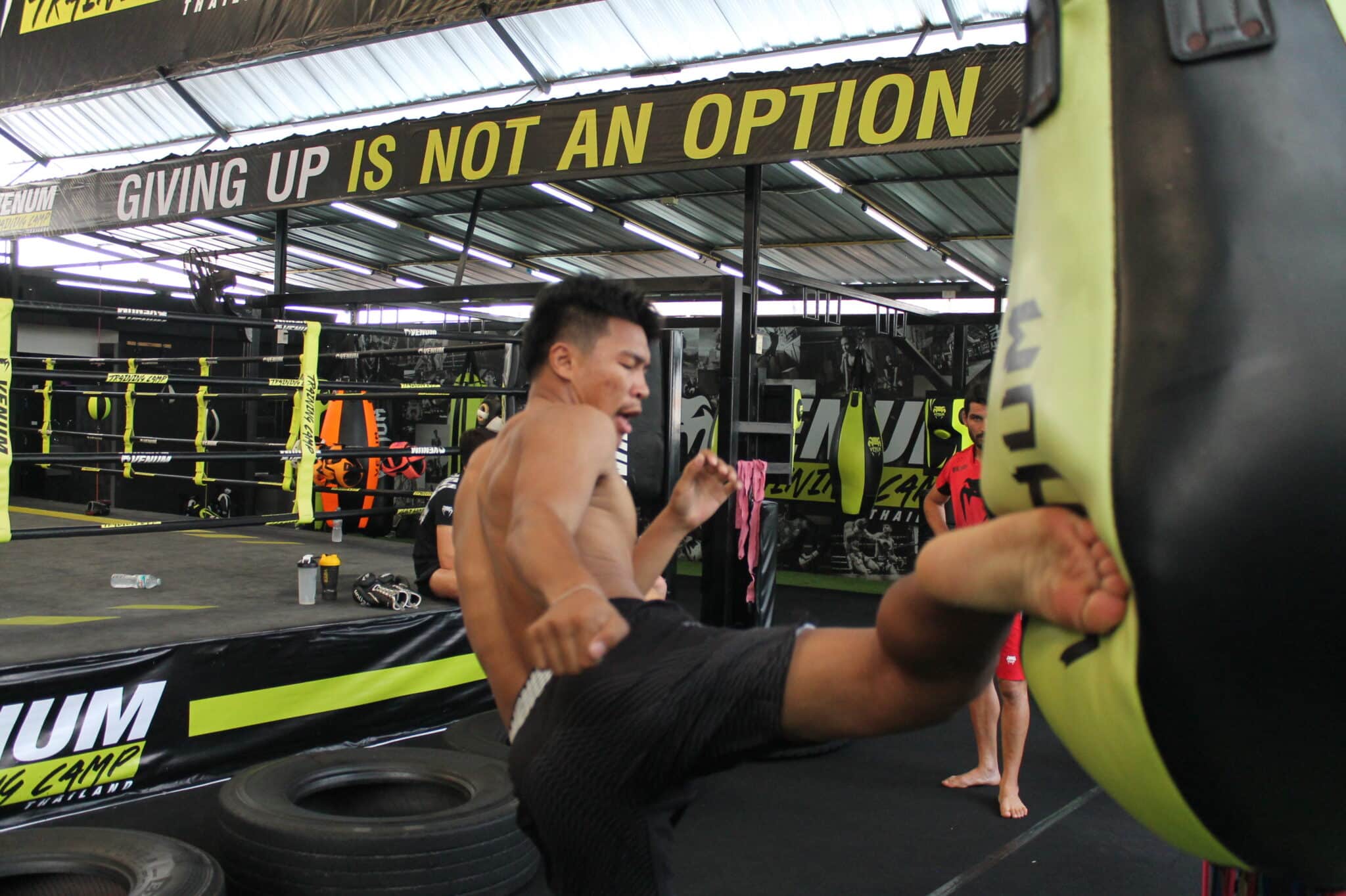 Bottom Line
What better place to learn the sport of Muay Thai than the land where it originated. Due to the growing popularity of Muay Thai, the Muay Thai centers in popular cities of Chiang Mai, Phuket, and Bangkok are getting very crowded. Therefore you can try these Muay Thai centers in Pattaya for an exemplary Muay Thai training experience.