Koh Lipe is one of the most stunning travel locations in Thailand. It is a tiny island jewel in the Andaman Sea.
Tourists worldwide are awestruck by the abundance of dream beaches and the pristine underwater world that this island offers.
Traveling to Koh Lipe takes a little longer and may be more complex than getting to other vacation islands in Thailand because of its location in the extreme south, close to the Malaysian border.
Travel to Koh Lipe necessitates a combination of transportation and occasionally a lengthy voyage because of its distance from the mainland.
In addition, it might be challenging for many visitors to locate trustworthy information to plan a vacation to Koh Lipe.
This is why we decided to produce this in-depth article on how to travel to Koh Lipe in Thailand.
We provide you with the simplest and most practical ways to plan your vacation to Koh Lipe. We also give helpful advice that will assist you in organizing the ideal trip.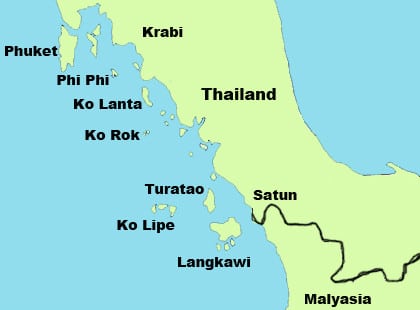 Things to Keep in Mind When Traveling to Koh Lipe
This guide includes directions for traveling to Koh Lipe from all parts of Thailand, including the north, center, and south.
Here are a few things you should be aware of before selecting your route and purchasing your tickets:
Koh Lipe is far from Thailand's major cities, so you should reserve your transportation in advance to ensure a seat, especially during the busy season (December to February).
You'll combine various kinds of transportation, such as a flight, a van, a bus, and a ferry. Most businesses, including airlines, sell combination tickets, which is a smart option.
These businesses will transport you from point A to point B without charging you an extra booking charge or anything else; you buy a single ticket that covers everything. All you have to do is adhere to the directions and always keep your ticket with you.
Pak Bara Pier in the Satun area is the nearest pier to Koh Lipe on the Thai mainland. Every day at 9:30 AM, 11:30 AM, 1:30 PM, and 3 PM, four speedboats and one ferry travel from there to the island.
It costs between 650 and 700 baht to travel from Pak Bara Pier to Koh Lipe, and the trip takes 90 minutes. The 20 Baht pier fee will need to be paid at boarding time. The transit ticket does not include this fee.
Koh Lipe is a part of Tarutao National Park. Thus, you must pay the 200 baht entrance charge when you get there. The cost is good for a stay of seven days in Koh Lipe.
A floating offshore pier will serve as a dock for ferries and speedboats. You must board a taxi boat (longtail boat) to get to the beach from there. You will be dropped off at a small floating dock, or you may have to walk on water, depending on the tides.
Be ready, wear sensible shoes, and make sure your belongings are properly packed. Be ready to spend 50 baht for the ride because only some firms include the taxi boat on their tickets while others do not.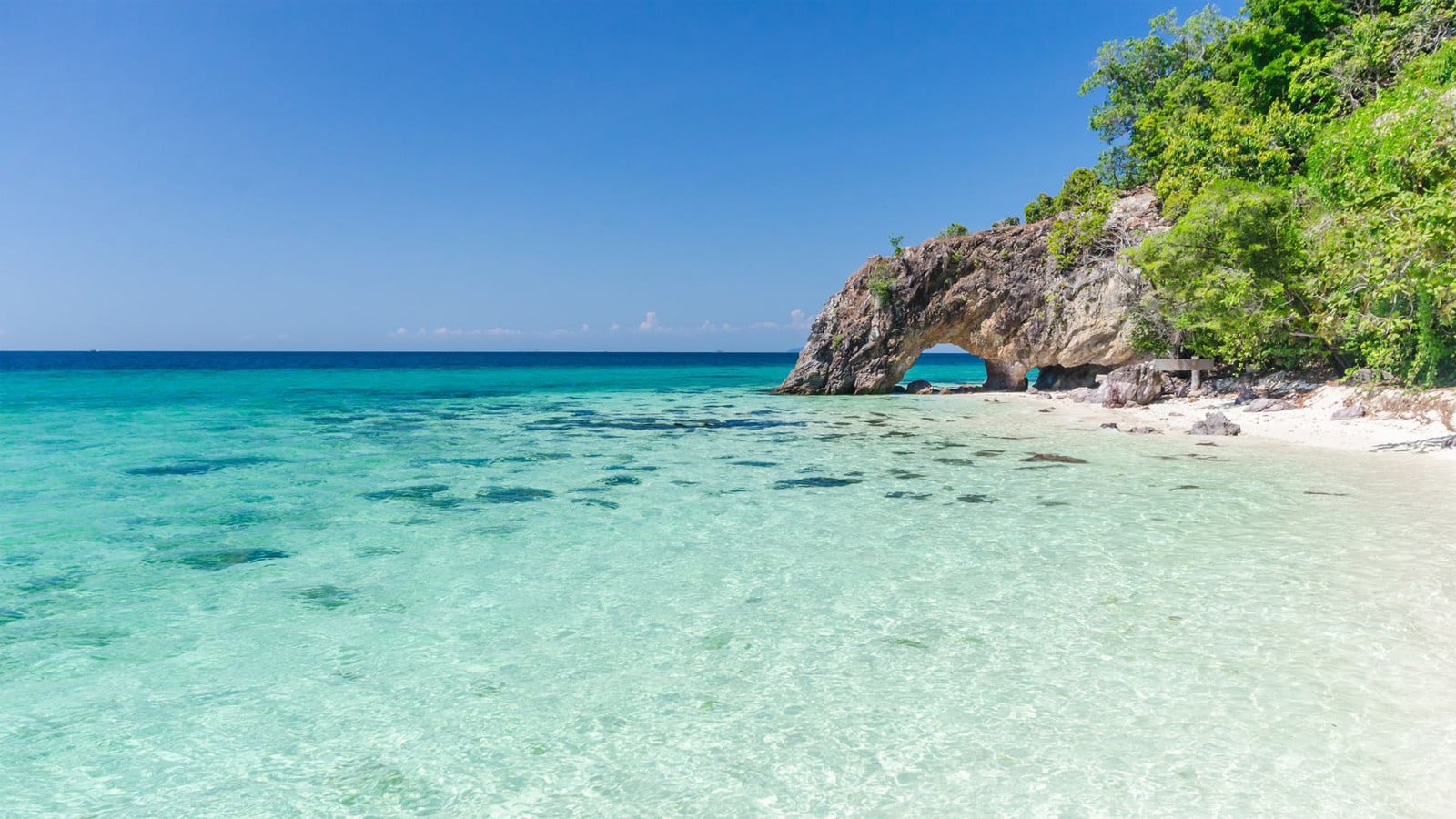 How to Get to Koh Lipe from Bangkok
Booking a domestic flight to Trang or Hat Yai is the most effective way to go from Bangkok to Koh Lipe. The flight lasts about 1.5 hours, and transportation to both airports is extremely affordable.
You can plan your trip from Bangkok to Koh Lipe in two ways.
First Option
Booking a flight from Suvarnabhumi or Don Mueang airport in Bangkok to Hat Yai airport.
After that, you must board a minibus and travel to Satun's Pakbara Pier. The trip from Hat Yai and Trang airports will take about 1.5 hours.
Remember to reserve your transportation from Hat Yai Airport to Koh Lipe in advance to avoid getting stuck because the bus is full or having to pay more for a cab to drive you to the dock.
A speedboat will take you to Koh Lipe once you get to Pakbara Pier.
The crossing to the island happens four times a day at 9.30 a.m., 11.30 a.m., 1.30 p.m., and 3.30 p.m. during the major season (about Nov.-May).
Again, you should budget 1.5 to 2 hours for boat travel.
Additionally, plan your trip, so you have enough time to pick up your bags, locate the bus stop, and get to the dock at least 30 minutes before the ferry departs.
Second Option
The second choice is to purchase a combination ticket, which is something that some low-cost carriers like Thai Lion Air, AirAsia, and Nok Air offer.
When purchasing your ticket, select Koh Lipe as the final destination, and the airline will arrange all transportation from Bangkok to Koh Lipe.
The flight from Bangkok to Hat Yai, the vehicle to the pier, and the ferry to Koh Lipe are all included in your ticket.
When flying is not an option, you can go from Bangkok to Koh Lipe by bus, train, and ferry.
Six times every day, from 1 PM to 10:50 PM, trains leave Bangkok's Hua Lamphong Station for Hat Yai, which takes roughly 15 hours.
Up to 1,800 baht can be spent on a train ticket from Bangkok to Hat Yai. You can take a vehicle plus a ferry to Koh Lipe from Hat Yai Station.
Although traveling by land from Bangkok to Koh Lipe is a lengthy process, it can also be the least expensive.
The availability of combination tickets for trains, buses, vans, and ferries is a plus.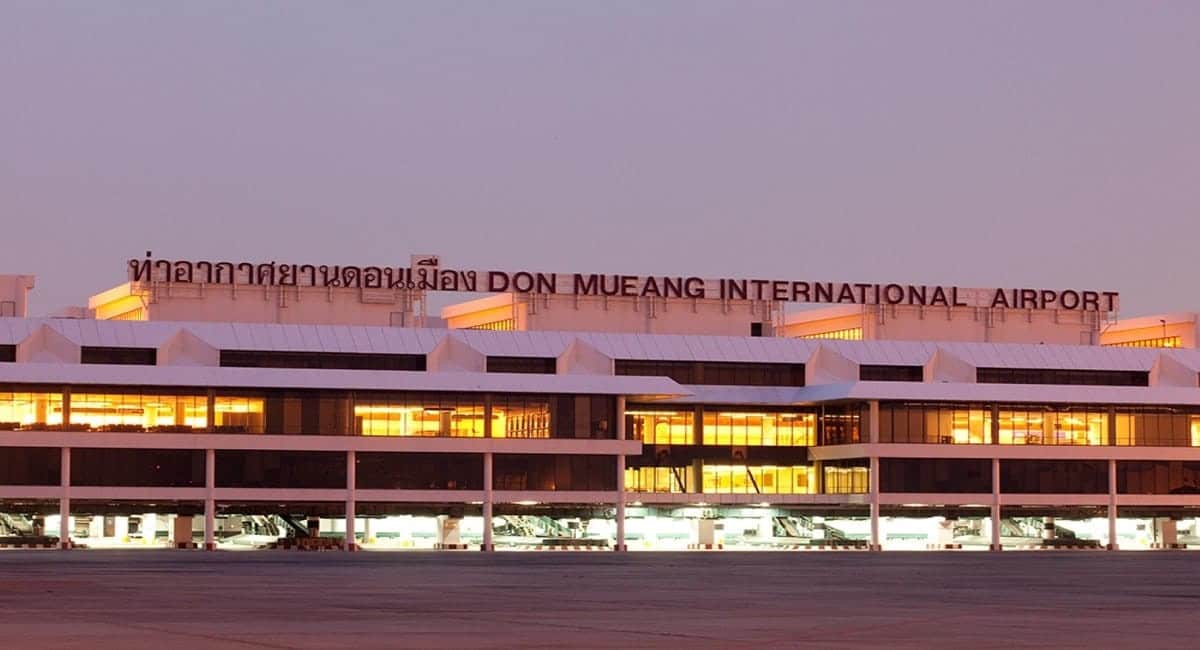 How to Get to Koh Lipe from Phuket
Due to its location in the Andaman Sea, Koh Lipe is easily accessible from tourist hotspots like Krabi, Phuket, and Koh Lanta.
If you enjoy boat trips, you can go directly from Phuket to Koh Lipe by ferry or speedboat.
Remember that there will be multiple departure times during the high season but just one ferry per day during the low season. From Rassada Pier, the Phuket-Koh Lipe ferry and speedboat arrive at Pattaya Beach.
You will take between 5 and 7 hours on the ferry if you travel from Phuket to Koh Lipe.
The boat is highly comfortable with air conditioning, a bathroom, a bar selling snacks and drinks, and amazing views of the Andaman Sea, making it the finest alternative to go from Phuket to Koh Lipe.
A ferry ride from Phuket to Koh Lipe costs between 2,000 and 2,800 Thai Baht.
Speedboat travel is the quickest way to get from Phuket to Koh Lipe. The journey costs 3,400 baht and takes just 3 hours.
Since the speedboat from Phuket to Koh Lipe leaves at 8:30 AM, lunch will be served on the island. However, people with seasickness must not consider this option.
Alternatively, you can go by bus, van, and boat with just one ticket. The vehicle can proceed immediately to Hat Yai Bus Station or the Pak Bara Pier, depending on the firm you select.
No matter the path, just obey the directions, and they'll deliver you to your desired location. The cost of this journey, which lasts between 7 and 9 hours, ranges from 800 to 1,200 Thai Baht.
The final alternative is flying. Daily flights connect Phuket to Hat Yai, where you can continue using the aforementioned travel advice. The trip to Koh Lipe takes an additional 4 to 5 hours after the hour-long flight.
However, it is only worthwhile to deal with the aggravation of the airport for such a brief journey if you find a good deal because the price of the flights can vary greatly.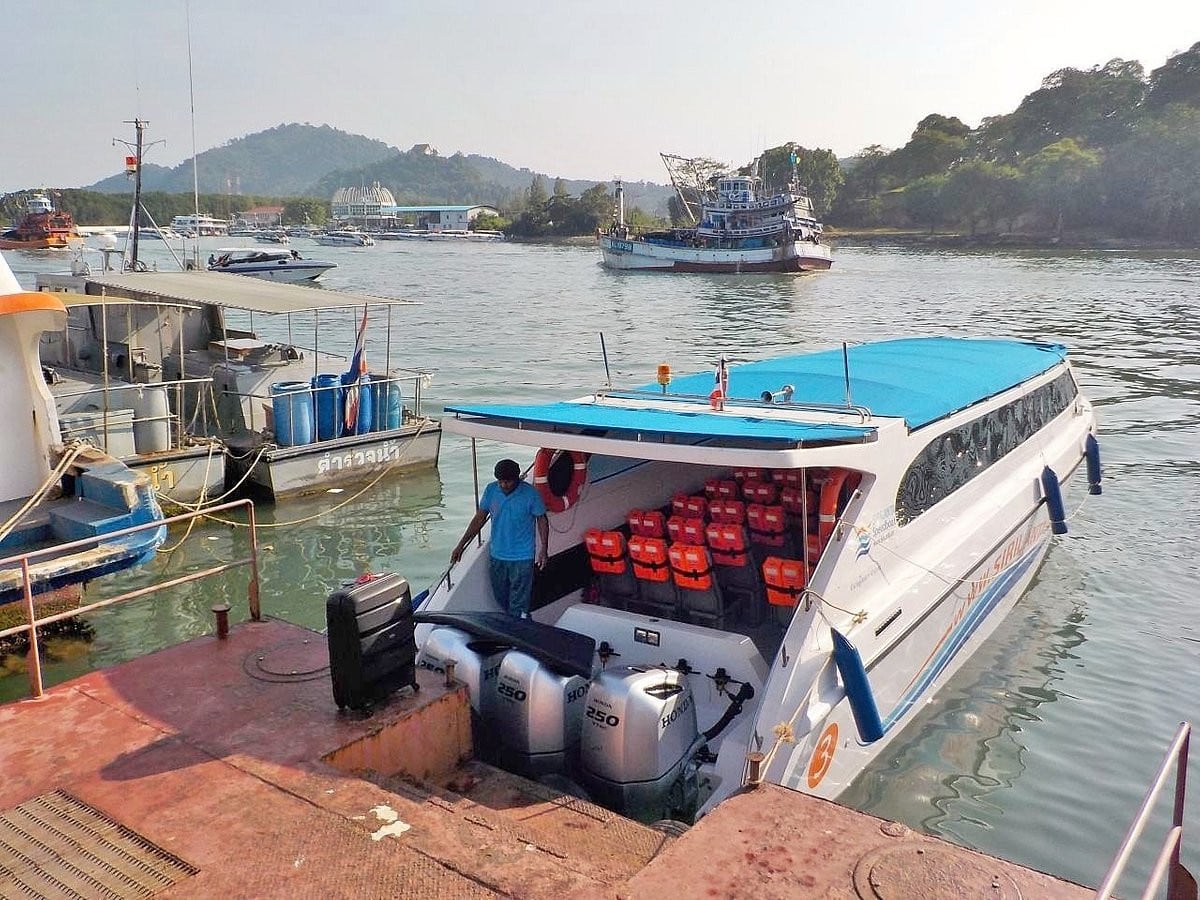 How to Get to Koh Lipe from Krabi
From Krabi, there are four different routes that you can use to travel to Koh Lipe.
First Option
The quickest and most cost-effective way to get from Krabi to Koh Lipe is by van + ferry. In a little over 4 hours, the van will take you right to Pak Bara Pier.
You can then board a ferry or a fast boat to Koh Lipe. The combo ticket costs between 1,100 and 1,200 baht if you order it in advance, and they will likely pick you up at the hotel.
Second Option
The same route can be completed using a private cab or van, but the cost will be higher (4,000–5,000 baht for the boat trip plus the road trip). But in your time, it will undoubtedly be a comfortable journey.
Third Option
You can also take a ferry from Krabi to Koh Lipe. There are a few departures each day, and you will need to stop at Koh Lanta to switch boats or add more people to your group.
Krabi Klong Jilad Dock is the departure point for the ferry to Koh Lipe, which arrives at Pattaya Beach floating pier.
The trip takes 4 hours and costs between 2,000 and 3,000 baht. Since the journey takes so long, it's not a preferred method of transportation to Koh Lipe.
Fourth Option
You can also fly from Krabi to Hat Yai and take the previously listed itineraries. It will take an hour to fly, followed by 4 to 5 hours in a van, then on a ferry.
In the end, it's practically the same time as getting the van + boat from Krabi to Koh Lipe, plus you will not have to go through airport security.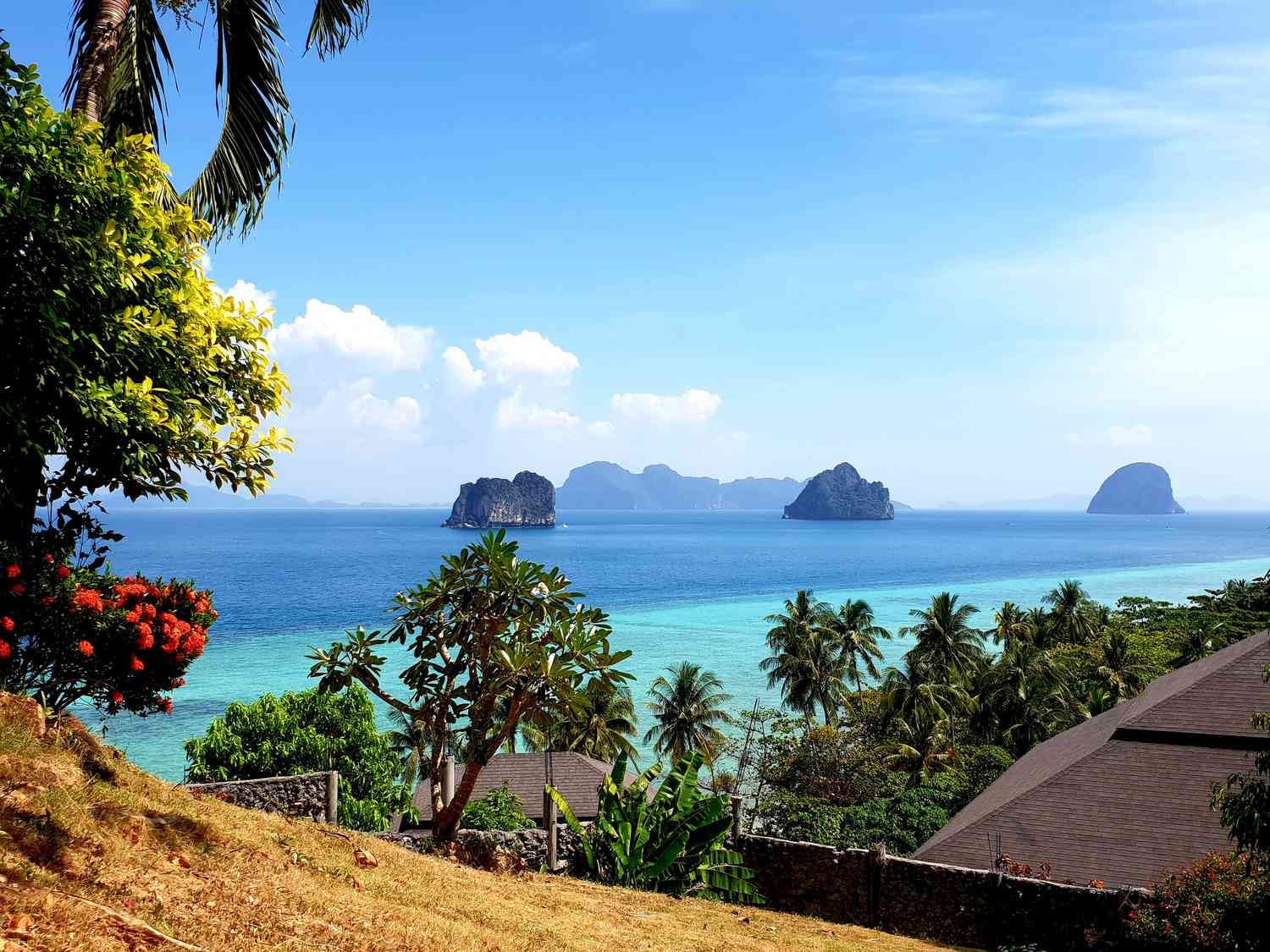 How to Get to Koh Lipe from Koh Lanta
Koh Lanta is another great island in Southern Thailand, which is directly connected to Lipe by ferries to make traveling easier.
Depending on your chosen company, the ferry ride from Koh Lanta to Koh Lipe takes anywhere from 2.5 to 3 hours.
Costs for the ferry from Koh Lanta to Koh Lipe range from 1,400 to 2,000 baht. Saladan Pier is the departure point for all ferries between Koh Lanta and Koh Lipe.
In the peak season, there are numerous departures each day.
Plan ahead because the timetable can be quite unpredictable during the low season, and some firms run boats every other day.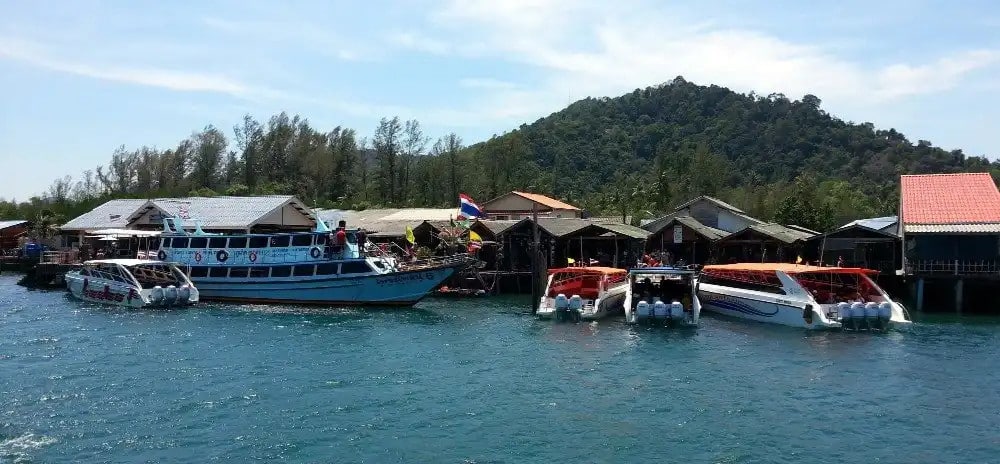 How to Get to Koh Lipe from Phi Phi Island
A speedboat or ferry leaves from TonSai Pier every day if you want to get to Koh Lipe from Koh Phi Phi.
The journey will take three and a half to four hours. Given that they only stop in Koh Lanta, the ferry travels faster than the speedboats.
The speedboat cost might range from 2,000 to 2,600 baht, compared to 1,950 for the ferry from Koh Phi Phi to Koh Lipe.
Three firms run services between the two islands. Therefore it's important to compare the costs.
You can leave early in the day with ferries and speedboats starting at 9 AM or late in the day with ferries starting at 2 PM.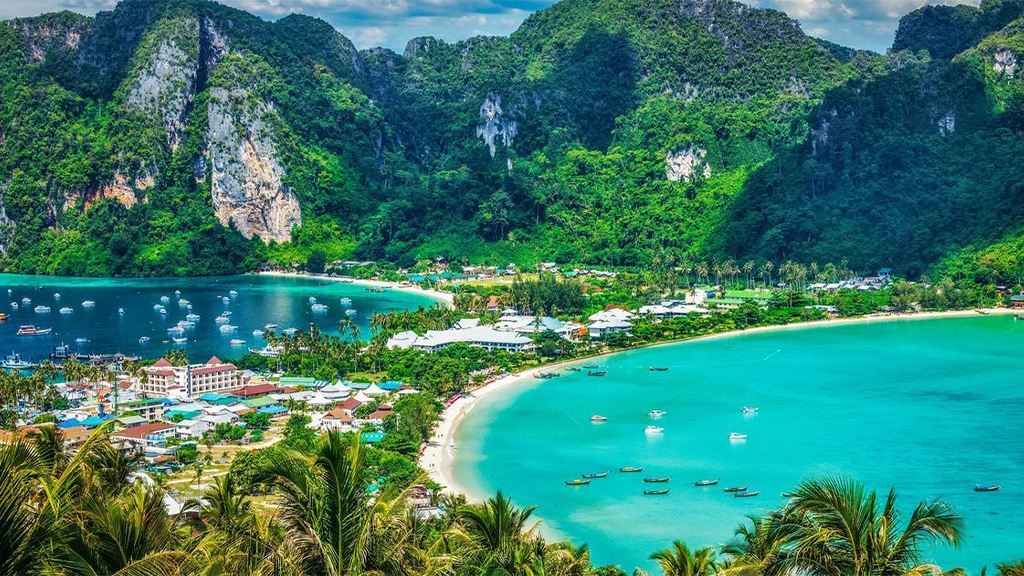 How to Get to Koh Lipe from Langkawi Airport
The ferries departing from Langkawi will take approximately 30km to reach Koh Lipe. There are two main terminals, one is Telaga-Terminal, and another one is Kuah Jetty.
If you want to travel from Langkawi during the low season, you must first go to Satun or Hat Yai for a visa, then from there to Pak Bara, as there is no immigration on Koh Lipe during this time of year.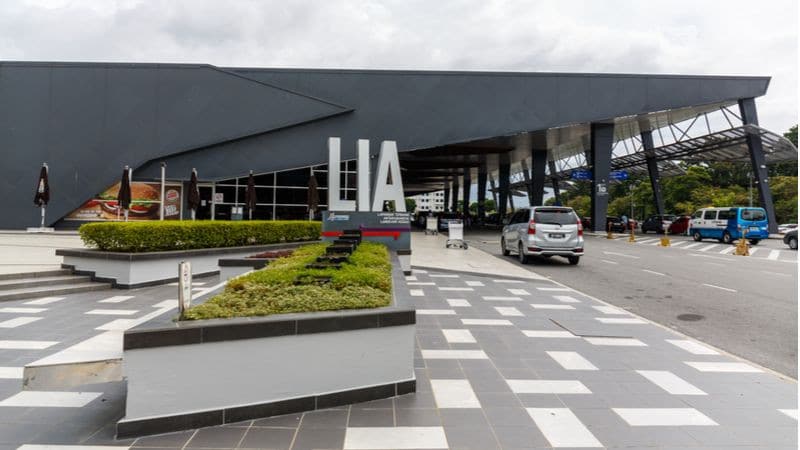 How to Get to Koh Lipe from Chiang Mai and Chiang Rai
If you are traveling to Koh Lipe from Northern Thailand, i.e., from Chiang Rai or Chiang Mai, then the best course of action is to fly to Hat Yai and then travel to the island from there.
Additionally, you can look up flights to Kabi.
Land travel from Chiang Mai to Koh Lipe is possible, but it will take a very long time and won't be relatively inexpensive as flying with a low-cost airline.
Another well-liked travel destination is the Gulf of Thailand, where many tourists like to combine trips to Koh Samui, Koh Tao, Koh Phagan, and Lipe.
Flying to Krabi (there is one direct flight) is the best choice for traveling from Koh Samui to Koh Lipe.
How to Get to Koh Lipe from Koh Phangan and Koh Tao
There are two ways to get to Koh Lipe from Koh Tao or Koh Phangan. To fly out, one option is to take a ferry to Koh Samui.
The second option is to purchase a ticket with a ferry, bus, and a second ferry that travels via Krabi, Hat Yai, or Koh Lanta.
They are all lengthy trips, ranging from 11 to 16 hours. The best route is via Hat Yai; plan to spend between 2,500 and 3,000 baht on the journey.
Get Going Already
The city of Koh Lipe has so much to explore. Along with spectacular beaches like Sunrise, Koh Lipe offers a fantastic underwater environment for visitors to explore. Beautiful coral reefs surround the island and are excellent for diving and snorkeling.
It is a diving paradise in Thailand. Diving in Koh Lipe should definitely be on your checklist.
After you are done exploring this gorgeous island, head straight to Phuket, which has another bunch of exciting things that you must try on your trip to Thailand.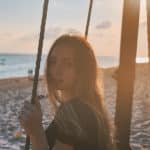 Noah Zaidi is an ardent traveler who has been documenting her Thailand exploration through Thailand Nomads. Her aim is to inform and educate people around the world about the must-visit places in Thailand.