While Pattaya is internationally famous for its beautiful beaches and stunning nightlife, there is one more aspect of this beautiful city that is rarely talked about- the temples of Pattaya. The temples of Pattaya bespoke the culture and artistic inclination of the people of Thailand, especially Pattaya.
Discover the divine and breathtaking sanctuaries hidden within the bustling cityscape as we take you on a spiritual journey through the best temples in Pattaya, Thailand's vibrant coastal gem.
5 Best Temples in Pattaya
1. The Big Buddha
The Big Buddha Temple, also known as the Wat Phra Yai, is one of top temples in Pattaya. The temple dates back to 1940 and is located on the top of Pratumnak Hill. The main attraction of the temple is the beautiful staircase graced with golden Nagas that run along with the handrails.
There are various ways through which you can reach the Big Buddha. You can go on foot, by taxi, or by bike-taxi. If you want to drive up the hill, you can even rent a bike from the famous bike rentals of Krabi or even rent a car.
Location: Pattaya City, Bang Lamung District, Chonburi 20150, Thailand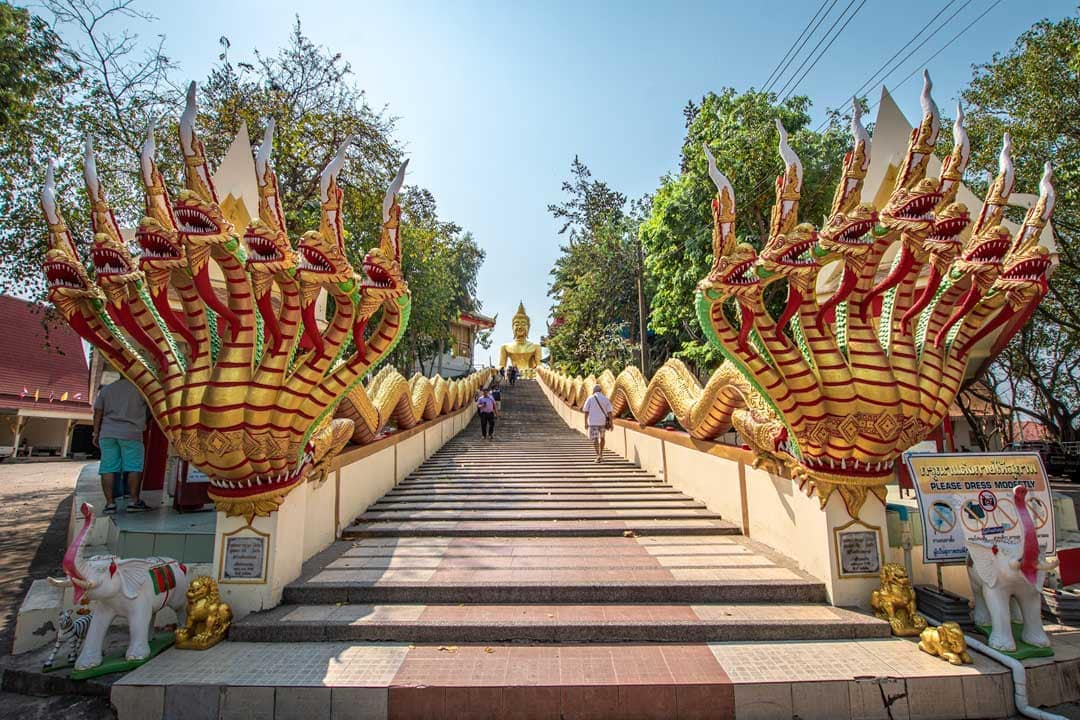 2. Wat Chai MongKron
The Wat Chai Mongkron is conveniently located very close to Pattaya town. The temple has many shrines and sanctuaries that are very rich in Thai culture. It has a hall with wax figures of monks, a few sanctums with Buddha altars, a lily pond, and a covered area with multiple gilded deity statues.
The temple is on the intersection of the South Pattaya Rd and Second Main Rd. Due to its convenient location, the temple is very each to spot and reach. If you deem yourself fit, you can reach here on foot from Central Pattaya. Alternatively, you can also take a songthaew.

Location: 133 Charoen Prathet Rd, Tambon Chang Khlan, Mueang Chiang Mai District, Chiang Mai 50100, Thailand
3. Wat Khao Phra Bat
It is a very simple temple in Krabi that does not have so many attractions as the other temples in Krabi. However, the reason why I love it or why it is on the list of favourite temples in Krabi is the picturesque panoramic view of the Krabi town that it offers.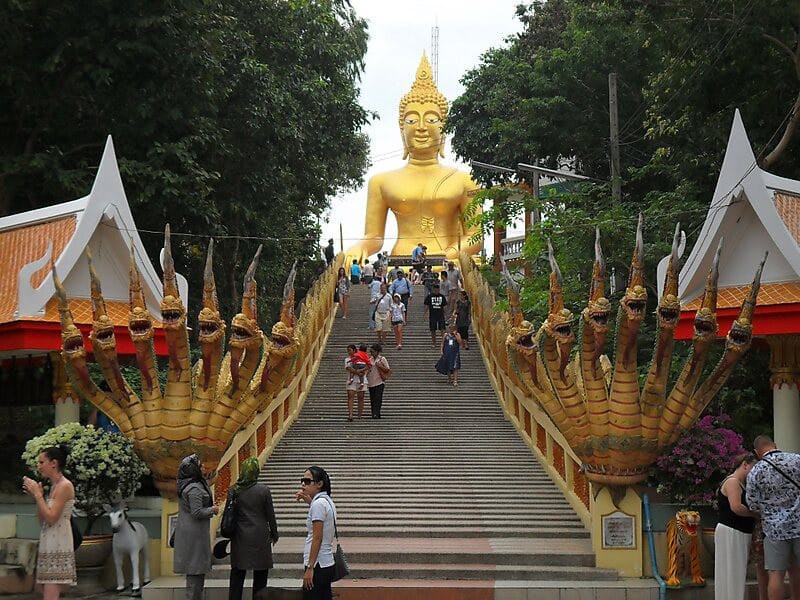 4. Wang Sam Siem
The Wang Sam Siem is a Chinese Buddhist temple in Pattaya and is located right in front of the Big Buddha Temple. Due to a different cultural belief, the architecture of the temple is very distinct and unique.
Unlike the other temples of Thailand, it does not have as many Buddhist statues, but plenty of other deities, a recreation of an ancient Chinese battle, a dragon, a Lao Tzu statue, and an emperor statue. The temple premise is very cool, peaceful, and clean.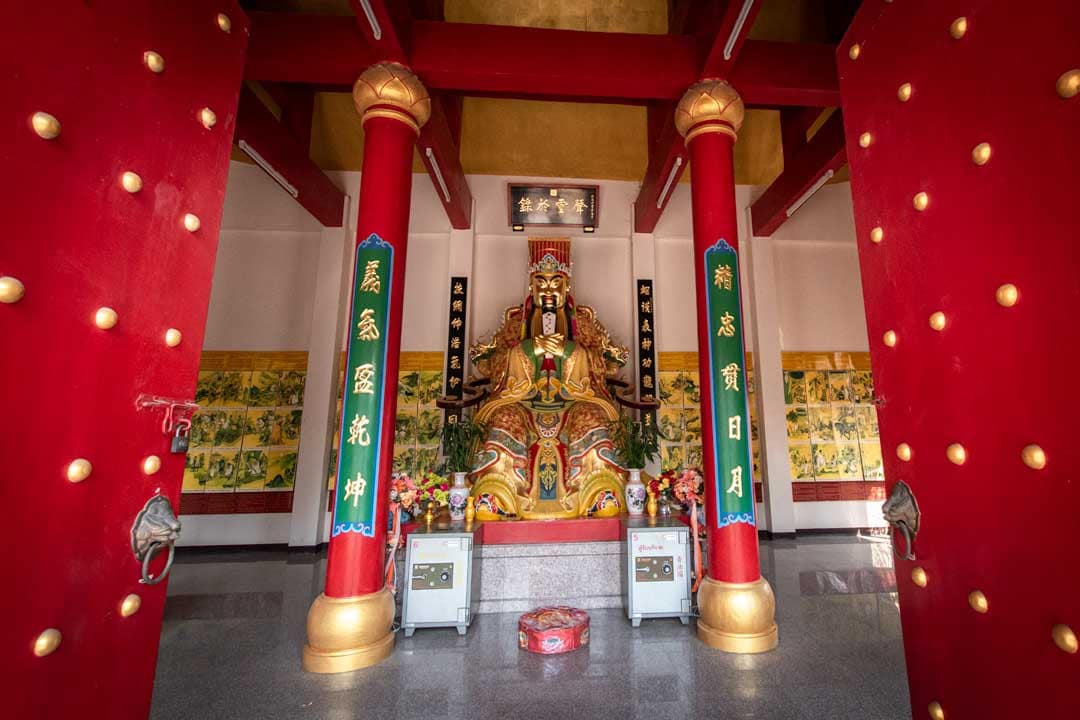 5. Wat Nong Ao
Wat Nong Ao is one of the best temples in pattaya that very modest and peaceful temple located in central Pattaya. The most attractive part of the temple is its shiny exterior. It gives the feeling of a billionaires' private golden temple. The temple features a big reclined Buddha statue, a picturesque Ganesha shrine, and a praying skeleton with glasses.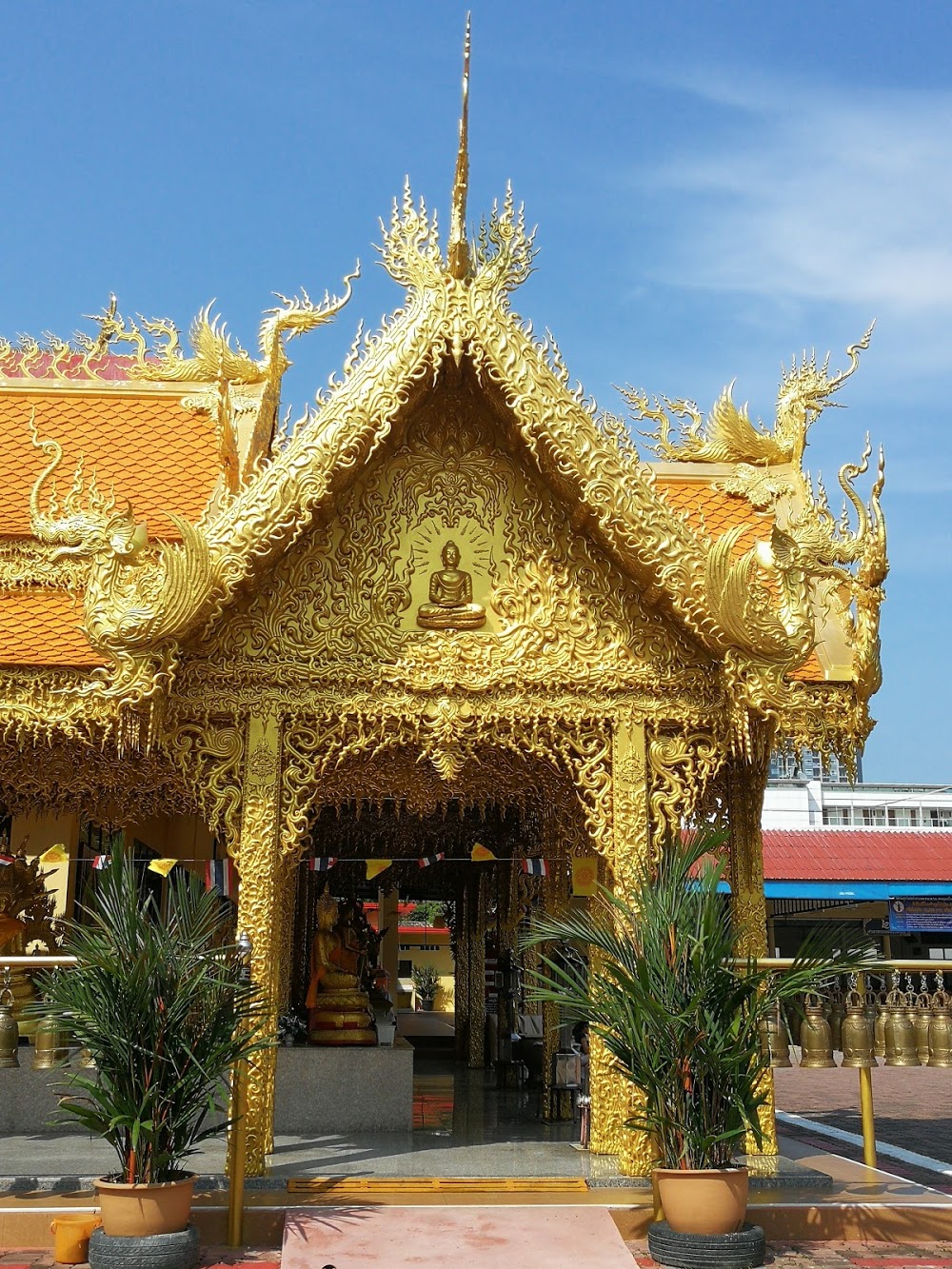 Conclusion
These 5 temples have been specially shortlisted for tourists who want to explore the temples in Krabi but have a tight schedule. There is no entry fees for most of them. However, you have to be very mindful about your dress and conduct while visiting these temples in Krabi.