Situated on the Eastern Gulf Coast of Thailand, Pattaya is home to some of the best Golf Courses in Thailand. There are over 25 golf courses in Pattaya hence it could be very time consuming to choose the best of the lot.
Therefore, we are giving you a list of the best 7 golf courses in Pattaya that we swear by for quality. Some of these golf courses have hosted international tournaments. Read along to find out more.
7 Best Golf Courses in Pattaya
1. Laem Chabang International Golf Club
It is considered to be the best Golf Club not only in Pattaya but the whole of Thailand. It was established in 1995 and designed by Jack Nicklaus. The 27-hole course is divided into 3 different sets of 9 holes each, named after the terrain on which they are played- Mountain, Lake, and Valley.
Here you can literally experience playing on three different courses at the price of one. The golf course is very well maintained and features a clubhouse with locker rooms, pro shops, rich buffets, and live entertainment. The caddies here are very experienced and professional.
Address: 106 Si Racha District, Chon Buri 20230, Thailand
Call: +66 82 222 3031
Website: https://www.laemchabanggolf.com/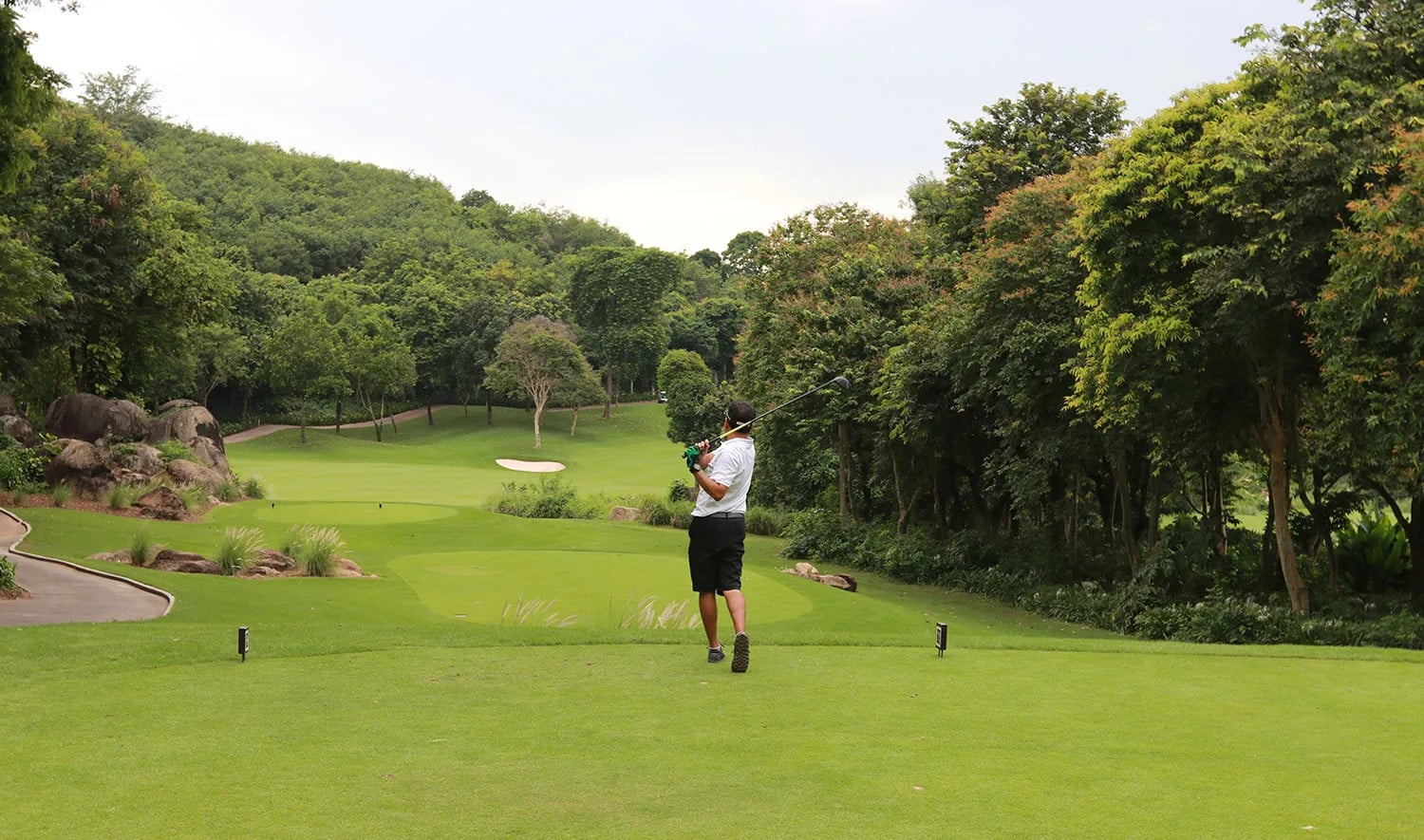 2. Siam Country Club Old Course
The Siam country club is conveniently located at a distance of 30 minutes from central Pattaya. It is one of the earliest trailblazers of golf courses in Pattaya, established in 1970. The golf course was renovated, rather completely revamped by Lee Schmidt and Brian Curley while keeping the original layouts intact.
They added some water hazards and bunkering to make it more suitable for professional golfers. It has hosted some major events such as the US LPGA and Honda Classic. It has also made a place in the list of top 75 golf courses of the world in the 2018 USA Golf Digest magazine.
Address: Pornprapanimit Road, Pong Subdistrict, Bang Lamung District, Chonburi 20150 Ban Nong Pru, Chon Buri, Thailand 20150
Call: +66(0)38-909-700 , +66(0)94-490-3175
Website: https://siamcountryclub.com/old-course/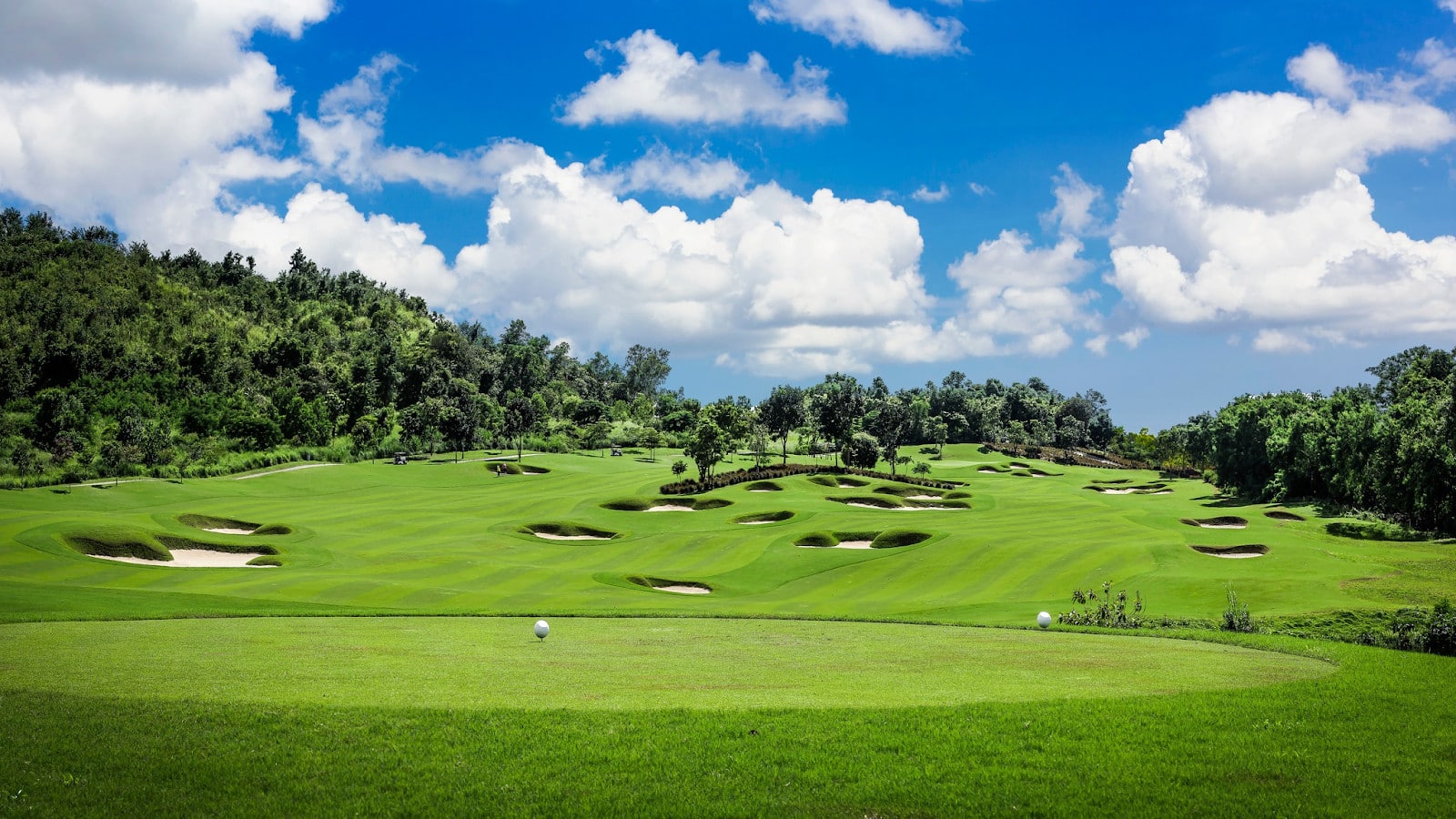 3. Chee Chan Golf Course
It is one of the most recently opened golf courses in Pattaya that was opened for play in 2019. The golf course is a 40-minutes drive from Pattaya central. The fairways and greens are undulating with no prominent changes in elevation throughout the 18 holes.
At the Chee Chan golf course you get to experience a classic Scottish Highland style golfing experience with gently rolling hills that are uncommon in most other local courses, with ponds and wetlands thrown in. There is a modern clubhouse that offers locker rooms, a pro shop and a fine dining restaurant.
Address: Chee Chan Golf Resort 108/18 Moo 6, Na Jomtien, Sattahip, Chonburi, Thailand 20250
Call: +66(0)38 196 555
Website: https://cheechangolf.com/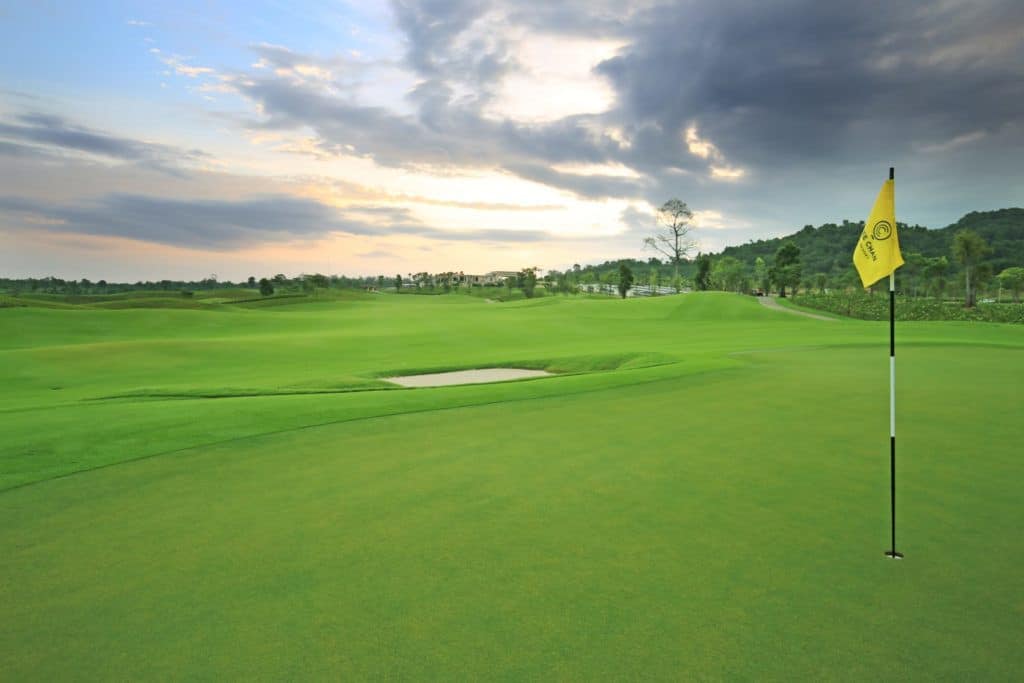 4. Phoenix Gold Golf & Country Club
Situated on a hill overlooking the Gulf of Thailand, the Phoenix Gold Golf Country Club was established in 1993. It is designed by the renowned Historian, Dennis Griffiths. The 27-hole golf course. is split up into three 9-hole golf courses, named the Ocean, Lake and Mountain course.
It has hosted some prominent events such as the Asian Tour, European Tour and The Ladies European Tour events, with some of the top golfers participating. It uses the latest technologies to keep the courses in excellent condition at all times.
Address: 111 Moo 9 Soi Thetsaban 2 Road Bang Lamung District, Chon Buri 20150, Thailand
Call: 038 239 391-5, 084 873 5363 | 092 225 8449
Website: https://www.phoenixgoldgolf.com/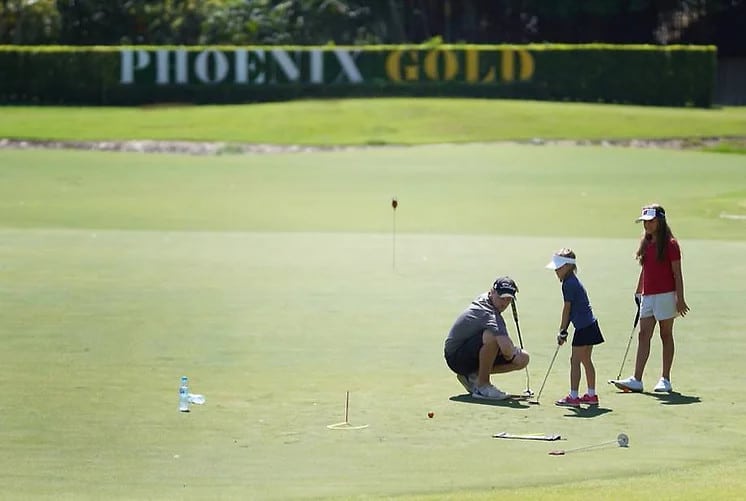 5. Siam Country Club Plantation Course
It is by far the best golf course in Pattaya. The Siam Country Club Plantation is built on a former pineapple plantation and has 27 holes. There are prominent elevation changes throughout the course and at the highest point, you can even view the Gulf of Thailand which is about 10 km away.
As soon as the 27-hole course opened, it hosted the 2009 LPGA tournament which was won by the golfing legend Lorena Ochoa. Due to the elevation, the breeze on the course is very cool and soothing. It has a modern clubhouse and various good restaurants.
Address: 50 Pong, Bang Lamung District, Chon Buri 20150, Thailand
Call: 66(0)38-909-700 , +66(0)94-490-3175
Website: https://siamcountryclub.com/plantation/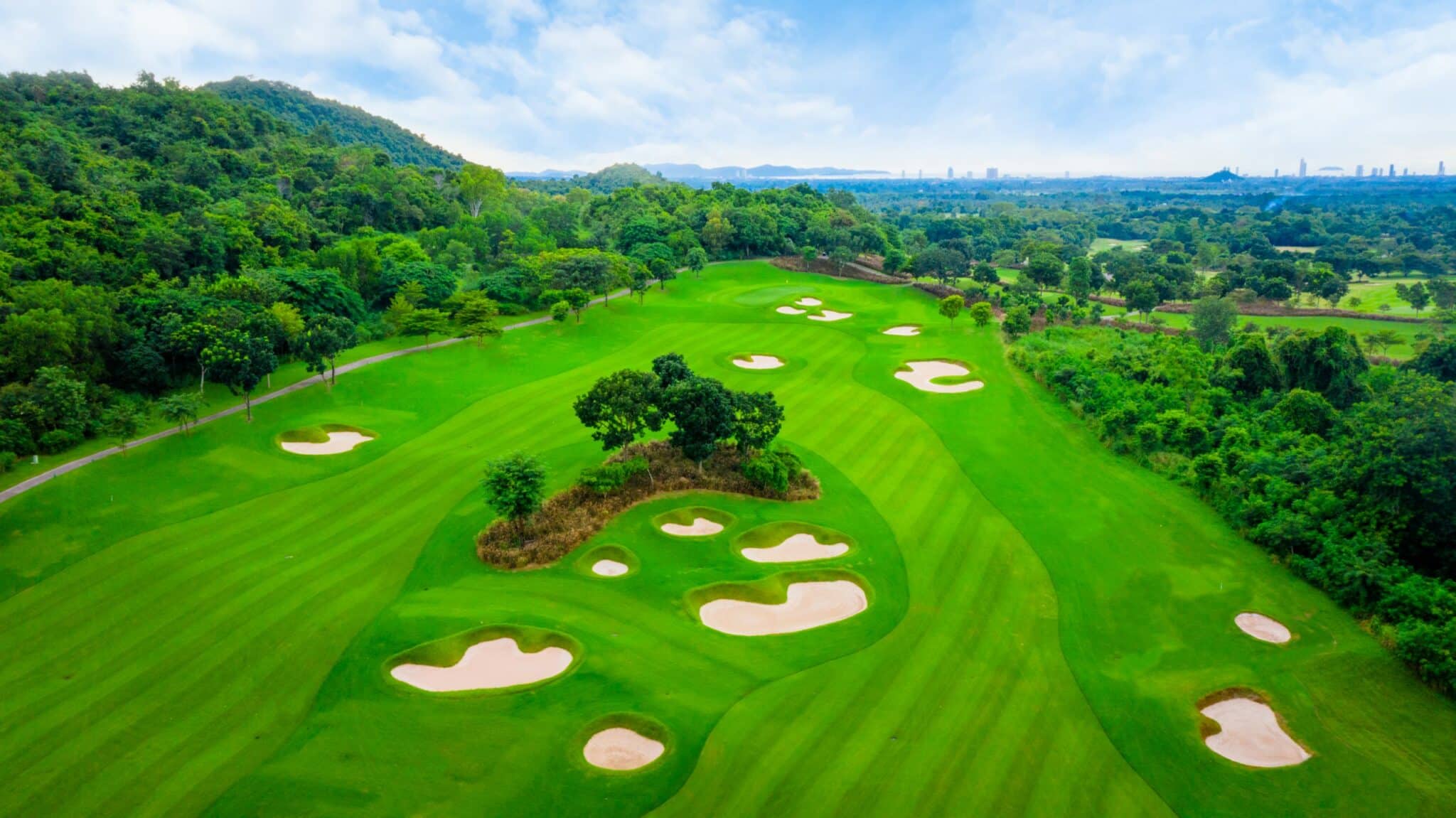 6. Burapha Golf Club
The 36-hole Burapha golf club is located off the Pattaya to Bangkok expressway, thirty minutes away from the city center. The golf club has four courses that offer different levels of challenges for golfers from flat terrain to wide fairways. It hosted the Thailand Open in 2010.
This large club has hosted many professional tournaments. All the courses are well laid out and feature lakes, palm trees, flower trees, and shrubs that add to the beauty of the golf course. The east course is suited for amateurs whereas the west course has more challenges hence for professionals.
Address: Bo Win, Si Racha District, Chon Buri 20230, Thailand
Call: +66 38 372 700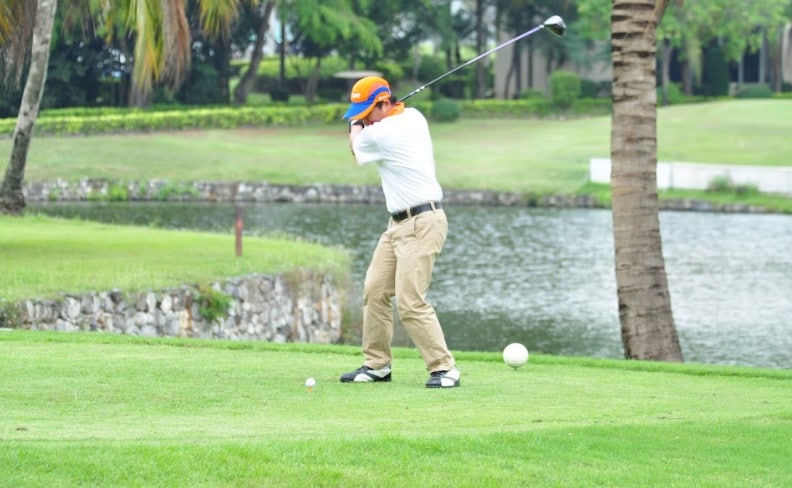 7. Pattana Golf Club and Resort
The Pattana golf club was established in . The 27-hole golf course is divided into three distinct courses of varying abilities, namely Andreas, Brookei and Calypso. The courses are named after cacti found on the course. Water plays a major role at Pattana Golf Course.
The golf club has two par-6 holes that provide a challenge unparalleled to any other course in this region of the country. There is a three-floor clubhouse, sports stadium, heliport and accommodation facilities, a driving range, pro shop, locker rooms, and spa.
Address: 99/89 Moo 9, Khaokhunsong District, Sriracha City, Chonburi Province, Thailand 20110
Call: +66 38 318 999
Website: https://pattana.co.th/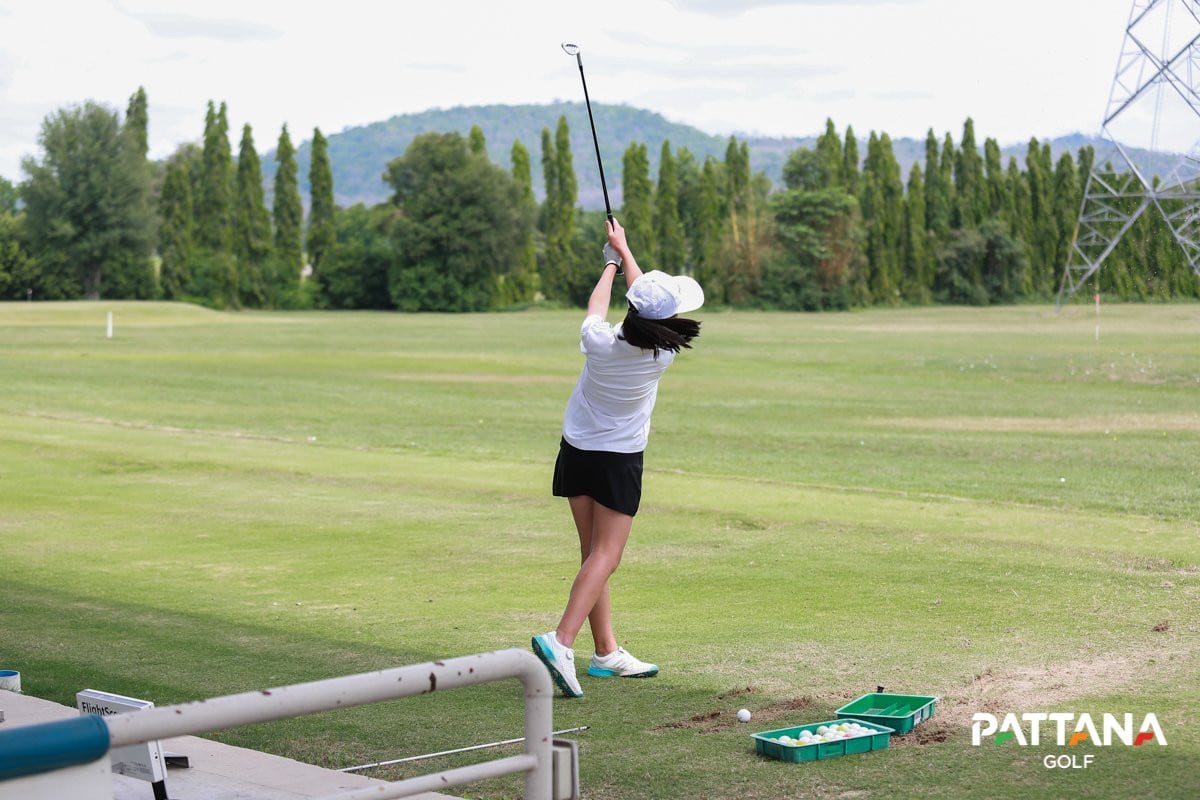 Key Takeaway
Of all the amazing recreation options in Pattaya, golfing is certainly a prominent one. With this list of the best golf courses, you are all set to experience once-in-a-lifetime golfing.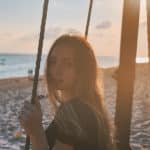 Noah Zaidi is an ardent traveler who has been documenting her Thailand exploration through Thailand Nomads. Her aim is to inform and educate people around the world about the must-visit places in Thailand.