Seeing a dentist on a trip might not be a great idea. Still, it becomes unavoidable if you develop a sudden problem that demands immediate treatment.
Therefore, we have curated this list of the best dental clinics in Pattaya that you can trust for quality treatment.
Discover the top dental implants in Pattaya with our comprehensive guide on where to go for reliable and high-quality dental implant services.
10 Where to go for dental implants in Pattaya? – 2023 Review
1. Dental Design Center
The Dental Design Center is a dental implant in pattaya that has the most reputable facility for cosmetic and implant dentistry. Their expert services include complex restorative, orthodontic, aesthetic, and implant dentistry.
Their welcoming and experienced staff offer cosmetic dentistry, implant dentistry, orthodontics, and general dentistry at extraordinarily high standards and competitive costs.
All the services are provided under the abled guidance and direction of Drs. Ken Kasidis, an implantologist and prosthodontist, and Ning Porndee, an orthodontist.
The center offers a wide range of procedures, but they are all delivered with the same objective in mind: giving patients the stunning, brilliant, gleaming, and secure smiles they deserve.
Address: 365/12-13 Soi 10 Pattaya 2nd Rd., Banglamung,, Pattaya, Chonburi Province, 20150.
Phone: (038)111-844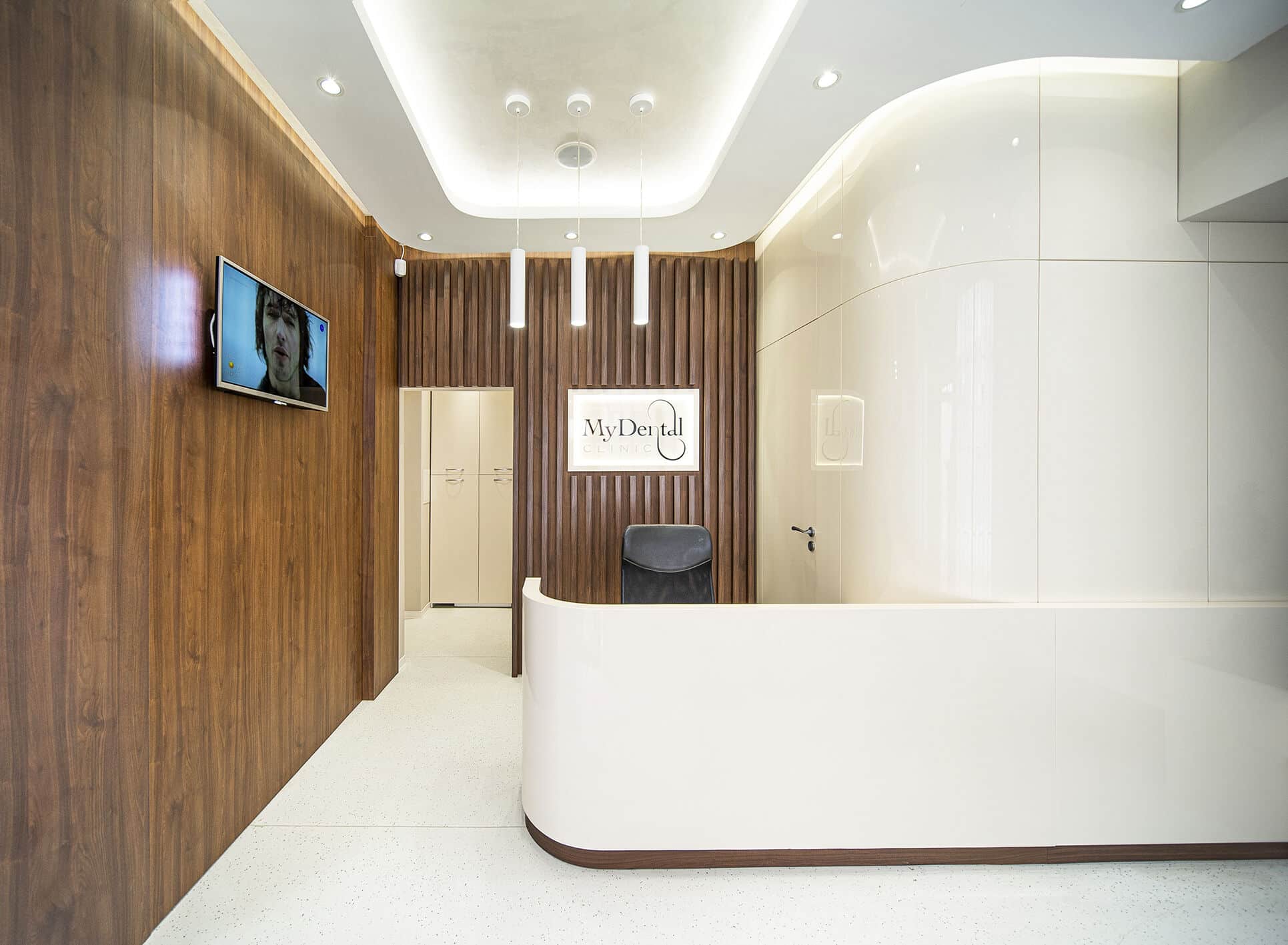 2. Dental Paragon Clinic
Dentistry Paragon Clinic is a top thailand dental implant that offers a wide variety of economical basic and specialty dental services in Pattaya.
It is one of the most well-known private dental offices in the region and is only 15 minutes walk from the beach.
The team of skilled endodontists here offers gentle, pain-free treatment to ease the worries of even the most dental-phobic individuals.
Dental Paragon is an expert in cosmetic dentistry.
They offer solutions for your dental health and aesthetic dentistry requirements, including implantology, dental Makeovers, dental crowns & bridges, teeth whitening, and more.
Address: 292/1-2 Pattaya Klang Banglamung, Pattaya, Chonburi 20150, Pattaya, Chonburi Province, 20150
Phone: 038-720-919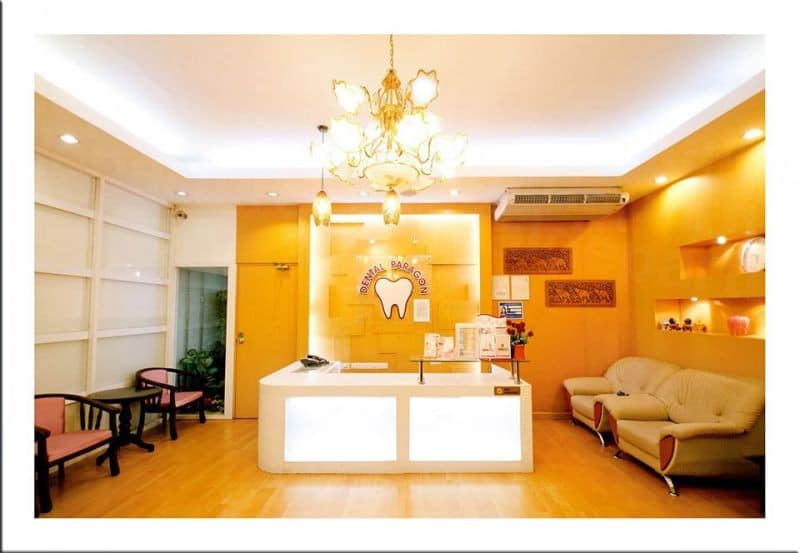 3. Central Pattaya Dental Clinic
For nearly ten years, Central Pattaya Dental Center has been consistently offering world-class, high-quality services to locals and visitors from all over the world.
If you are looking to get dental implants then this clinic should be considered as they have a highly experienced team of specialists in cosmetic and restorative dentistry.
The staff regularly attends training sessions and seminars to ensure they have the most recent technical knowledge in their respective specialties.
The clinic's highly qualified and welcoming staff makes sure that patients feel comfortable and taken care of throughout.
The clinic ensures a strict standard of hygiene and sterilization to ensure the safe treatment of the patients.
Some of the services offered here are Laser Teeth Whitening, Pattaya Dental Implants, Porcelain Veneer, Porcelain Inlay and Onlay, Porcelain Crowns, Dental bridges, Dentures, and Dental Fillings.
Address: 418/19-20 Central Pattaya Rd. Banglamung Cholburi 20150
Phone: (66) 38-195654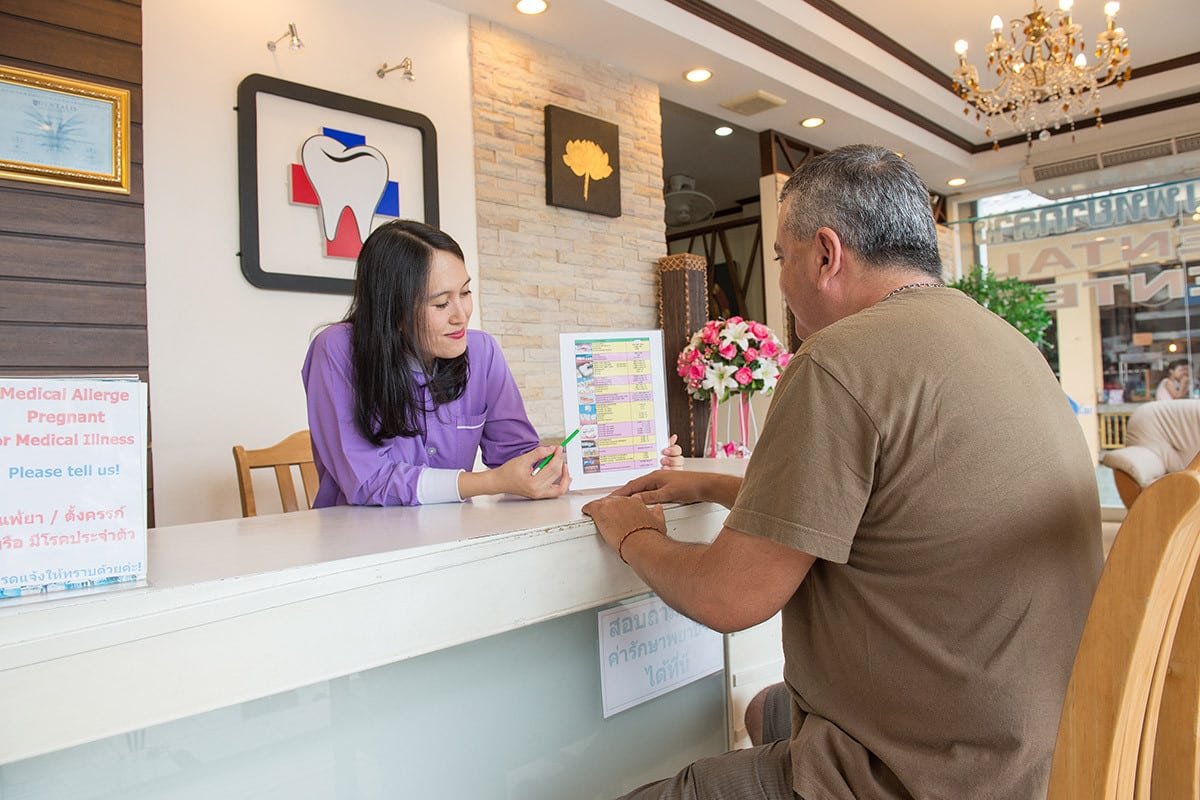 4. OrthoSmile Dental Clinic
In a soothing setting, Pattaya, Thailand's OrthoSmile Dental Clinic, provides top-notch dental care.
Dr. Ken, Dr. Ning, and the entire team take great delight in providing their patients with exceptional dental care and individualized service.
The dentists on the OrthoSmile team are all highly qualified and work hard to provide professional treatment to the patients.
The English and Thai-speaking dentists and experts at OrthoSmile Dental Clinic will explain each step of the procedure to the patient so that there is no ambiguity leading to anxiety.
Modern tools and settings that adhere to the highest hygiene requirements are used for every treatment.
To discuss your treatment with the dentist before traveling to the Pattaya clinic, OrthoSmile provides online consultations.
Address: 121/6-7 North Pattaya Rd, Naklua, Banglamung, Pattaya, Chonburi Province, 20150
Phone: +66 38 488 354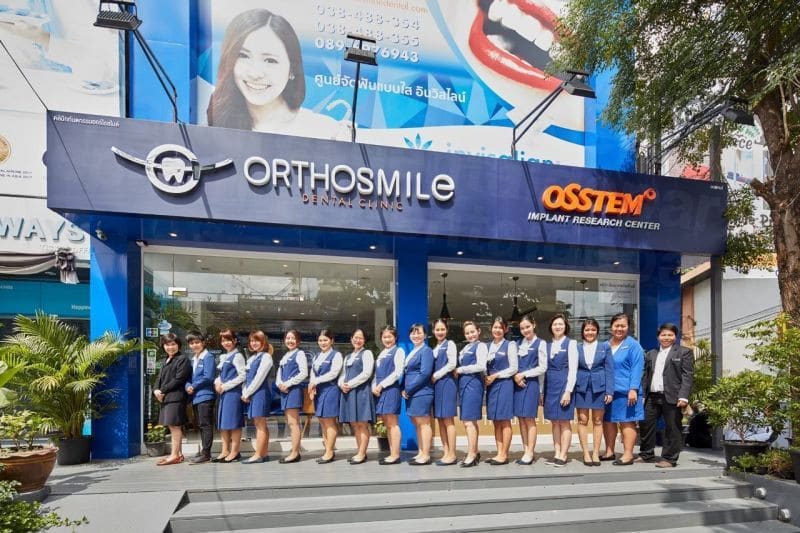 5. Dental Society
Your oral health will be nicely taken care of in Pattaya by the Dental Society. It offers periodontal (gum) care, general dentistry, minor oral surgery, and cosmetic dentistry.
The dental clinic is conveniently situated in Thailand's Jomtien Beach Pattaya, making it the ideal location for dental care.
In addition to its tranquil setting, Dental Society provides the greatest patient treatment and helps travelers with their itinerary-related needs.
This clinic makes use of cutting-edge technology and cutting-edge treatment in keeping with its stated objective of giving its patients the finest service possible.
The utilization of digital x-rays, specialized equipment, and other technologies allows for producing high-caliber outcomes.
The Dental Society uses autoclaves to sanitize its tools and other supplies in accordance with global safety standards. A variety of cutting-edge procedures are carried out by skilled dentist here.
Address: 406/386 M12 Thappraya Rd., Nongprue, Banglamung, Pattaya, Chonburi Province, 201150
Phone: +66 81 353 6675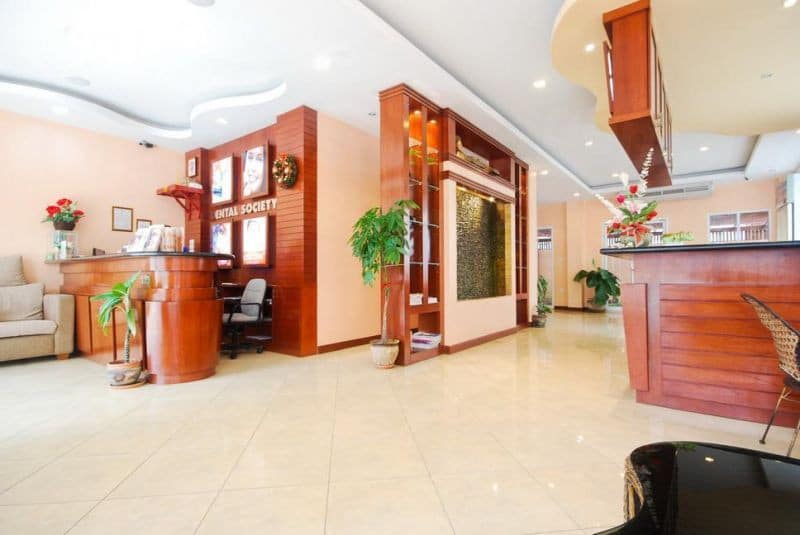 6. Doctor Smile, Pattaya
Providing Cosmetic Dentistry, General Dentistry, and Specialist Dentistry of the finest caliber, it is a one-stop dental clinic in Pattaya.
At Doctor Smile Dental Clinic, you get to consult dentists who are licensed and highly qualified dentists.
They have been collaborating with Thailand's top medical facilities in Phuket, Bangkok, Pattaya, and other cities.
To ensure every customer has a positive dental experience, Doctor Smile partnered up with these experts. These qualified and accredited dentists have years of experience working in the dentistry field.
They are experts in dental crowns, bridges, veneers, implants, root canal treatment, and teeth whitening.
Address: 111/72 Moo 10 South Pattaya Rd. Banglamung, Cholburi Thailand. 20150
Phone: 086-326-9908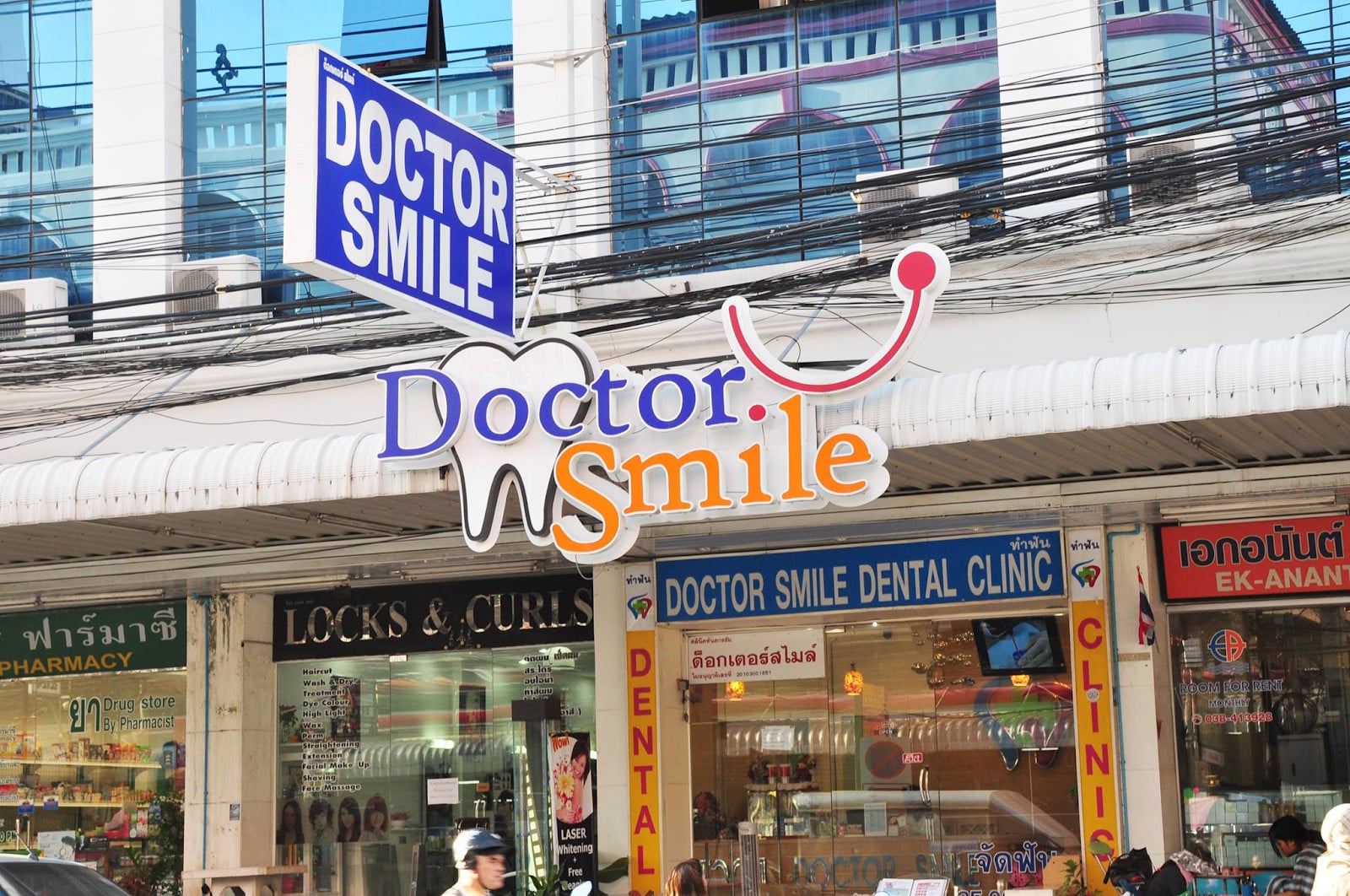 7. Dentist @ Beach
Dentist @ Beach brings together experts from Thailand, Pattaya, and Bangkok.
The clinic is committed to giving the patients the best care possible while treating them with the utmost respect.
They provide dental care at competitive pricing to international clients from Australia, Europe, and the United States.
The dentists here have extensive expertise in working with patients from other countries. Their entire infection control system is imported from the USA.
They provide one-stop services for all dental needs, from simple cosmetic procedures like tooth whitening and veneers to more involved procedures like dental crowns, bridges, and implants.
Address: 4th Floor Central Festival Pattaya Beach, Banglamung, Pattaya City, Chon Buri 20150, Thailand
Phone: +66 38 043 331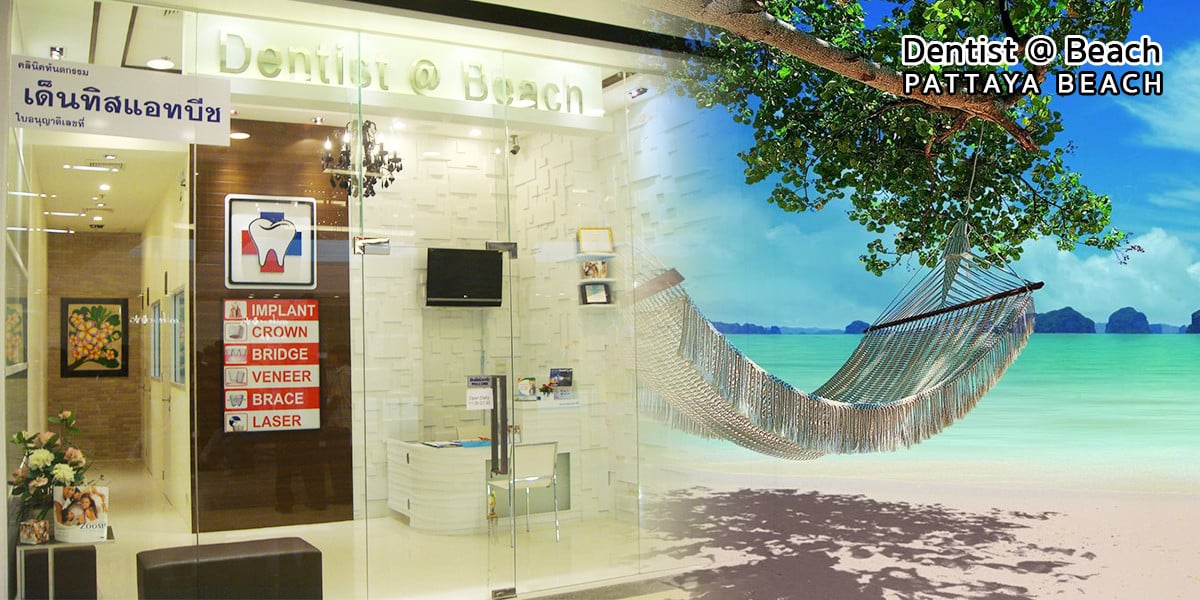 8. Pattaya Smile Dental Clinic
It is one of Pattaya's top private dental clinics specializing in cosmetic dentistry and smile makeovers.
Their skilled team of dentists, cutting-edge equipment, and innovative treatments ensures a comfortable dental treatment experience.
Their areas of expertise include implants, implant-supported bridges, implant-supported dentures, porcelain or composite veneers, full ceramic and metal-based crowns and bridges, teeth whitening, full and partial dentures, fillings, and gum contouring.
The Clinic is situated along South Pattaya Road, just a few hundred meters from Walking Street.
Patients can enjoy and unwind from the distinctive sights and sounds of Pattaya while receiving all of their dental care, and they can also visit nearby tourist attractions reachable by public transportation.
Address: 111/57-8 Moo 10 South Pattaya Rd. Banglamung, Cholburi Thailand 20150.
Phone: (66) 86-334-2004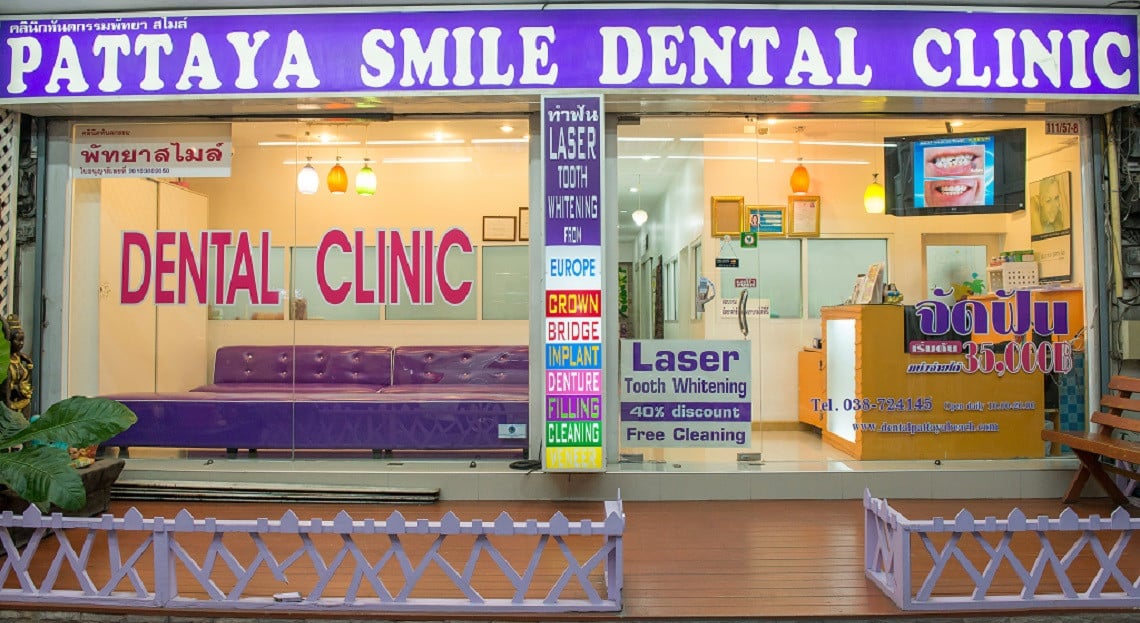 9. Dentajoy Pattaya
Dentajoy has been in business for over 37 years, established in 1983.
The clinic was founded initially as an orthodontic clinic by Dr. Naran Chiwangkun and later changed its name to Dentajoy Dental Clinic.
To better serve patients, it has opened 11 branches, including the Dentajoy Invisalign Flagship Clinic, the Thonglor branch, the Chaengwattana branch, and the Seacon Square branch.
Denta Joy offers general and specialty dentistry treatments in all locations.
It is the first cosmetic dentistry clinic in Thailand to pass ISO 9001:2015 from NQA in terms of dental services and sterile systems.
Address: Little Walk Pattaya 1 LPLCF 1A-010 เลขที่ 8/111-117, Sukhumvit Rd, Bang Lamung District, Chon Buri 20150, Thailand
Phone: +66 64 181 4420
10. Dental Point Clinic
The Pattaya Dental Clinic has just one branch in Soi Paniad Chang. It provides all kinds of dental treatments as well as cosmetic dentistry, including teeth whitening, veneers, pearl enamel, and transparent or orthodontic braces.
The dental health procedures offered here include fillings, scaling, tooth extraction, wisdom tooth extraction, root canal treatment, crowns, bridges, and dental implants.
The cost of all the services is very reasonable considering the quality and the standard of hygiene that the clinic maintains.
Address: 237/12 Moo 9, Soi Paniad Chang, Central Pattaya Road, Nong Prue Subdistrict, Chon Buri 20150, Thailand
Phone: +66 38 416 817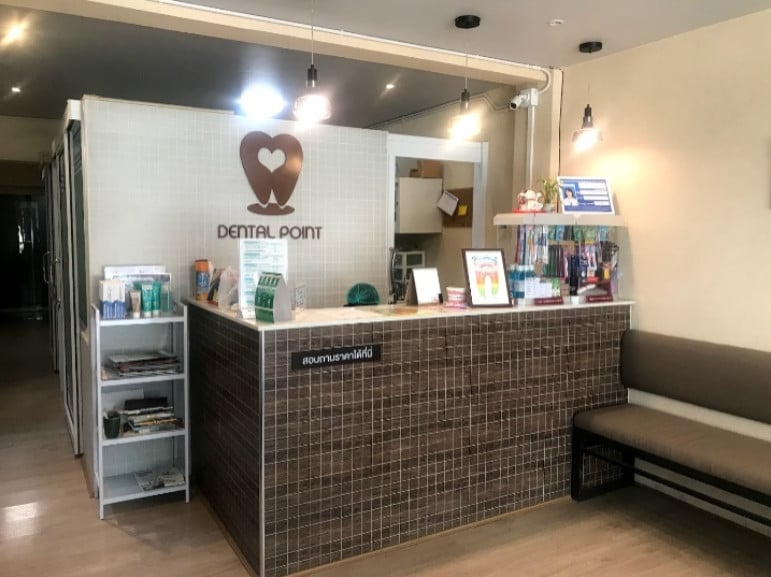 Wrapping Up
Based on our study, which included factors such as age, trust, reputation, excellence, quality of services, client happiness, price, and value for money, all these dental clinics are trustworthy.
We'd pray that you don't need to see a dentist, but in case of an emergency, you must have this list to avoid any further problems.
While you are here, do not forget to check out the world-famous Pattaya Walking Street.
You can also checkout other interesting places to visit in Pattaya here.