The scope of movie theaters in Hua Hin is not very appealing. However, there are some decent theaters where you can watch the latest movies comfortably.
As the tourist influx is increasing, more cinema halls are emerging -and in the coming few years, Hua Hin is expected to get several international level cineplexes.
However, after hours of research, I have shortlisted the best movie theaters in Hua Hin that you consider for watching the latest release.
2 Best Movie Theaters In Hua Hin
1. Major Cineplex
It is by far one of the best and most popular cinemas in the Hua Hin area to watch movies. It is located on the top floor of the Market Village Mall. It features 4 big screens that present movies in both 2-D as well as 3-D format.
The Major cineplex offers a variety of seat options to cater to the viewers of all income brackets and preferences. However, even the least priced seats are very comfortable and spacious. All the seats have good legroom, a cup holder, and comfy armrests.
There are premium seats that have cotton soft padding and twice the reclining capacity as the normal ones. In addition to that, there are 'Honeymoon' or two-seater chairs available for couples.
Tickets are around 120 Thai Baht for regular seats and 300 Baht for premium ones. The cineplex also has e-ticket machines through which you can check the show availability, choose the seat and book a ticket on your own.
Website: https://www.majorcineplex.com/cinema/major-huahin
Location: 234/1 Hua Hin Shopping Center Building Market Village, Petchkasem Road, Hua Hin Subdistrict, Hua Hin District, 3rd Floor, Prachuap Khiri Khan 50000, Thailand
Telephone: +66 32 526 204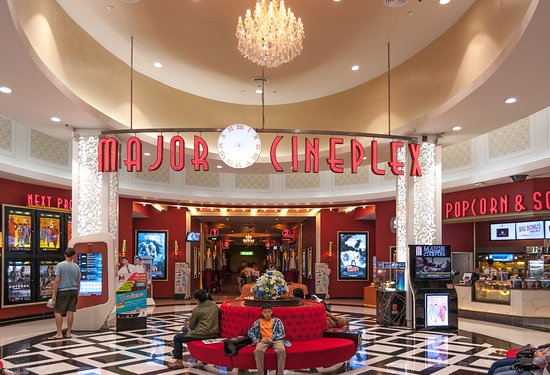 2. Bluport Multiplex
It is the only cinema hall in Hua Hin that shows English Movies.. The multiplex is located inside the Bluport mall in Hua Hin. It is among the biggest cineplexes of Hua Hin and has six spacious auditoriums. At Bluport, you can enjoy movies both in 2-D and 3-D format.
Since the cineplex is located inside the mall, the location is easily accessible, has good parking space, and is safe. The mall remains open from 10 am till 10 at night. Movies generally start around 11 and for the night shows you can stay till late at night.
The staff is very well trained and can speak both Thai and English. The hall is fully air-conditioned and the seats are quite comfortable. You can view the show details and booking procedure on their website.
Website: https://www.majorcineplex.com/cinema/bluport-cineplex
Location: 136 Soi 102 Nong Kae, Hua Hin District, Prachuap Khiri Khan 77110, Thailand
Telephone: 032-523245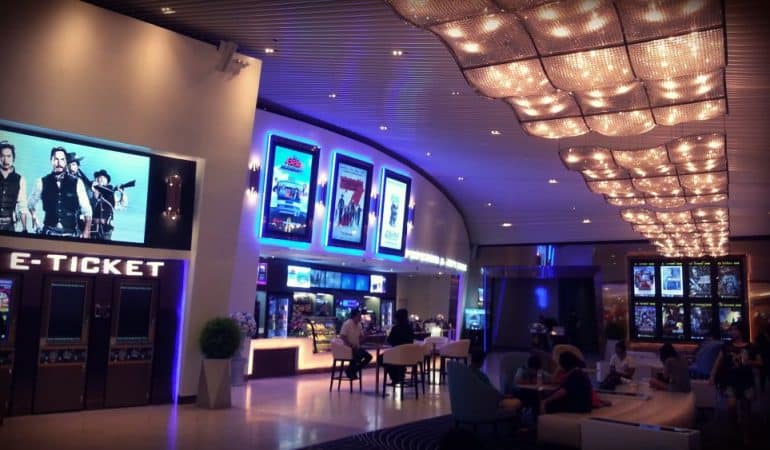 Wondering Why Go to a Cinema Hall in Hua Hin?
Well, a cinema hall could be a relieving entertainment on hot and humid days. This is especially true for the burning season of Thailand during which going out is not an option.
To Plan your Thailand Trip better, you can include these other interesting spots in Hua Hin in your itinerary.
Hi, I'm Justin Pearce - a passionate traveler who has spent over 6 years of his life exploring lesser-known yet mesmerizing locations in South-East Asia. I am an avid biker who likes covering long distances on a bike. Through Thailand Nomads I want to share my tips and tricks for exploring some of the most popular tourist destinations in Thailands.