When in HuaHin, it is best to rent accommodation places from the locals to get the look and feel of the area better.
Indulge in a luxurious stay at Gorgeous Airbnbs in Hua Hin, where stylish design meets unparalleled comfort in this captivating beachside destination.
9 Gorgeous Airbnbs in Hua Hin – 2023 Review
1. Modern Abode with Mountain View and Pool
This modern studio in Hua Hin is a fantastic vacation rental suitable for two guests. It offers a picturesque view of the mountains that surrounds it.
There is one air-conditioned bedroom with a queen bed and an attached balcony.
The complex has a beautiful outdoor pool where you can destress after a day out in Hua Hin.
A fully furnished kitchen is provided, so you may as well put your culinary skills to the test while on vacation.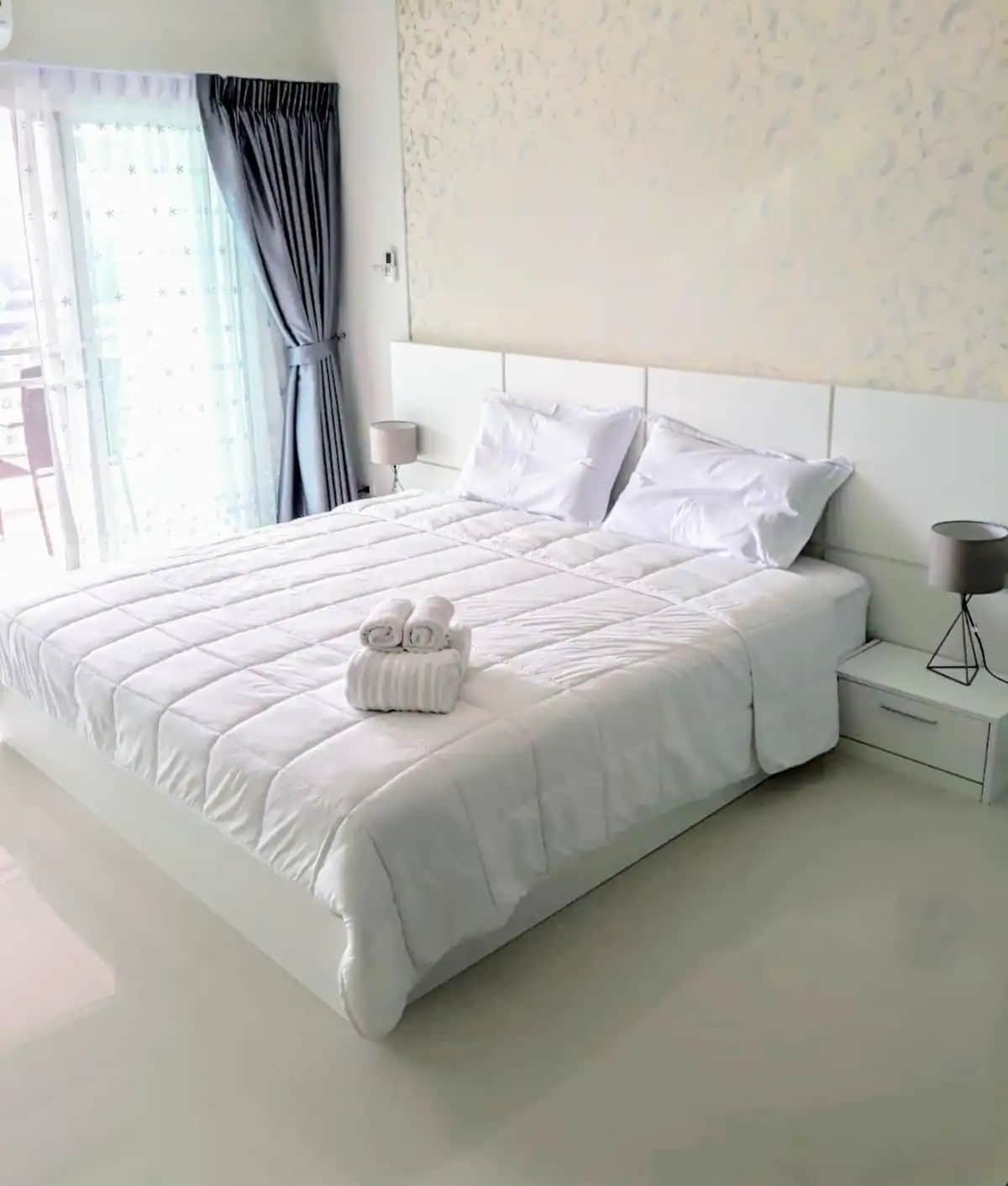 2. Villa by the Sea with a Big Pool
This property can accommodate up to 14 people and is suitable for a large group of friends or family.
There are four bedrooms with nine beds and four bathrooms.
It features two kitchens- an indoor well-equipped kitchen and an outdoor Thai-style kitchen.
Since the space is one-story, it is entirely child- and elder-friendly.
Due to its central location, this property is very sought-after.
Various famous night markets, shopping malls, restaurants, and even beaches are just a short ride away from here.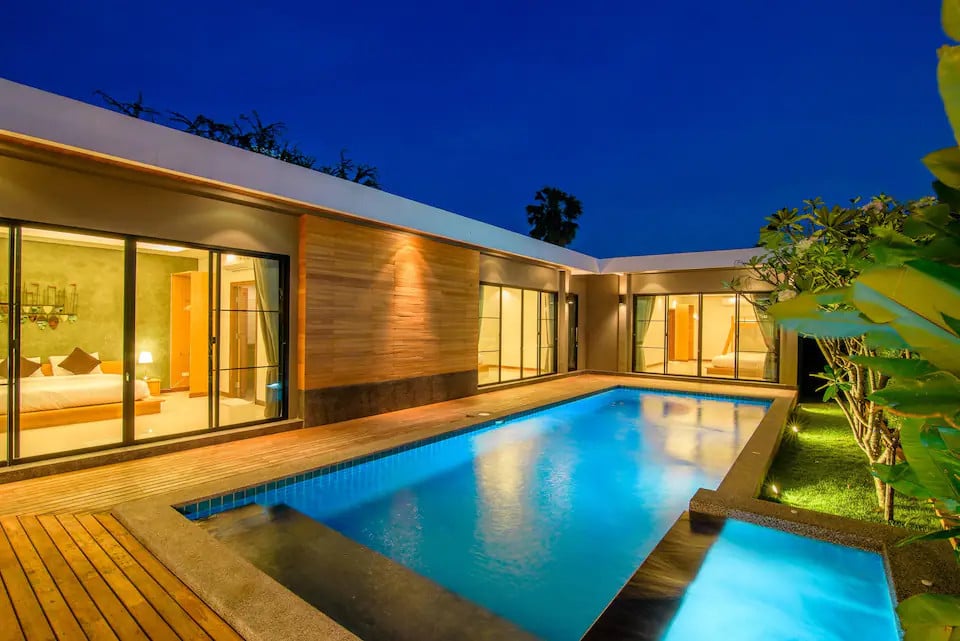 3. Outstanding Property Next to Night Market
This studio is situated on the fifth floor of the building and hence offers a picturesque view of the surrounding sea and sunset.
The studio has one bedroom and one big balcony. The entire property is very spacious and features modern furniture.
There is a full-facility kitchen on the property where you can cook your meals.
In the same complex, there is a restaurant with room service, a fitness centre, two swimming pools, and free parking.
4. A Luxury Room in La Casita
It is a small luxurious apartment located in the centre of the city. The place is well suited for two guests.
There is one bedroom, one living room, one bathroom, and a small but modern kitchen.
Due to its convenient and central location, the rental is very close to famous shopping malls, shops, and street food stalls.
Some renowned beaches are also just at a distance of 5 minutes from here.
The entire property is spotlessly clean with white decor. There is a large outdoor swimming pool, a gym, and a play yard available here.
5. Gorgeous Villa
As the name suggests, it is one of the most gorgeous villas in Hua Hin.
The villa has four bedrooms, four bathrooms, a living room, a kitchen, a private pool, and even a karaoke space.
The space is perfect for up to 10 guests, with an exclusive party space inside the house.
The villa has an Art Deco style which is unique and modern.
There are a lot of good restaurants, shops, and cafès nearby, but if you decide to cook your own meals, there is a well-equipped kitchen and a fresh produce market close by.
Booking Link: https://www.airbnb.com/rooms/40171070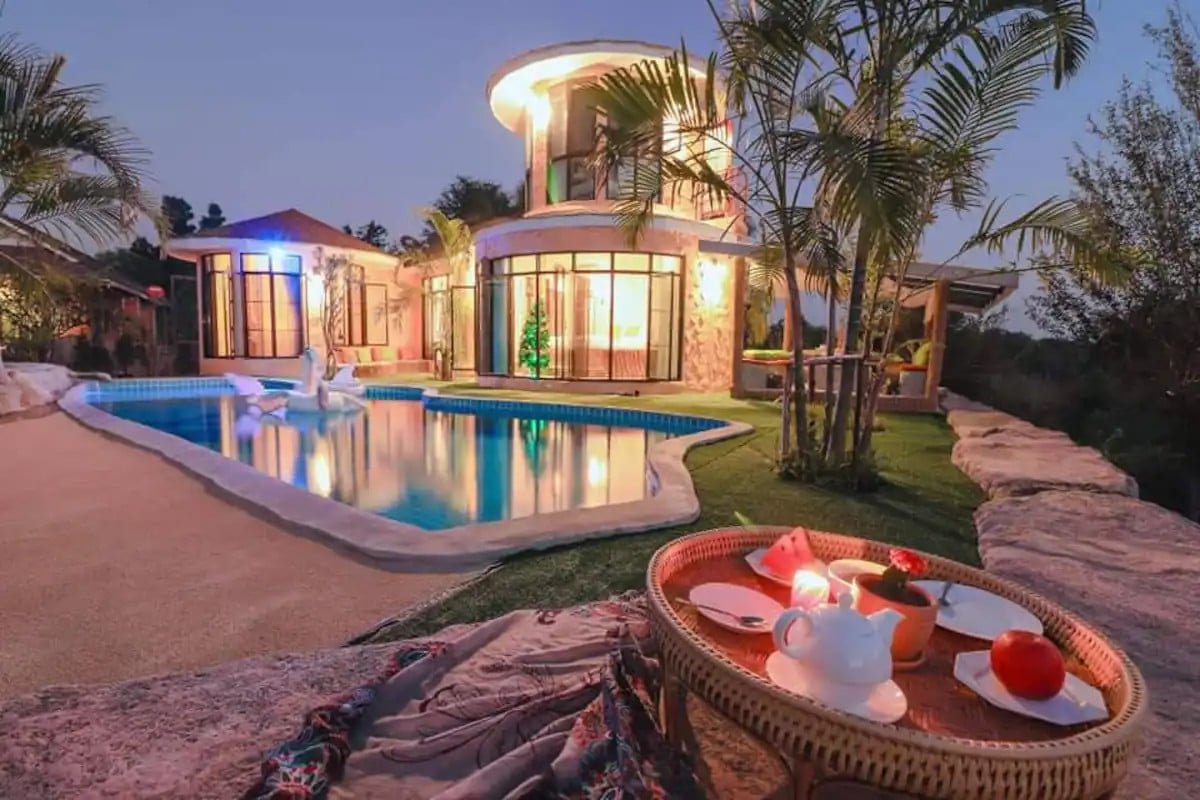 6. Beautiful Condo with Spanish Colonial Style
It is a beautiful condo built in Spanish Coronial-style architecture. The one-bedroom condo is suitable for two guests. All the spaces in the condo are chic and modern style.
There is a fully functional kitchen with a large fridge, coffee maker, dishes, and other cooking essentials.
The balcony has a seating arrangement so that you can enjoy the wonderful view.
Many modern facilities are available here, such as barbeque, swimming pool, hot tub, garden, children's playground, fitness centre, and indoor parking.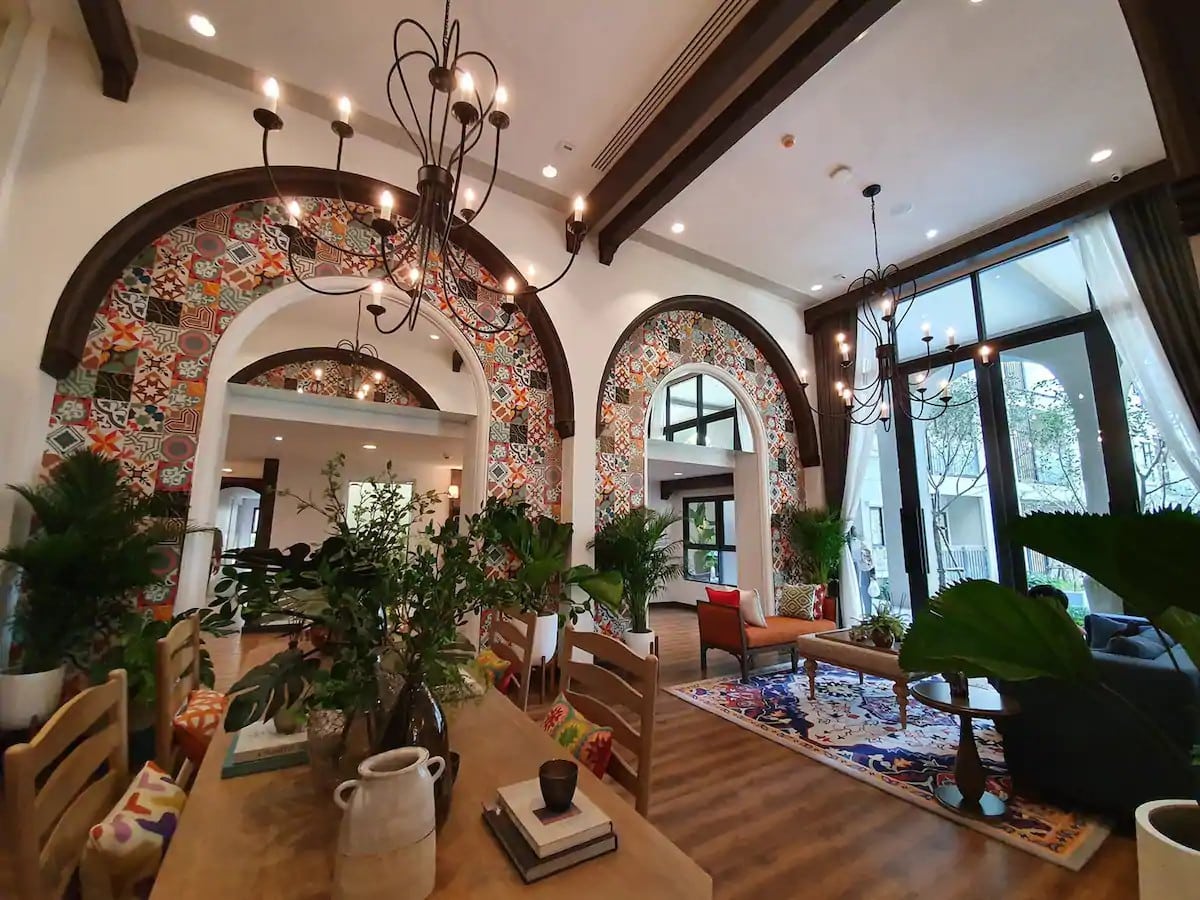 7. Stylish and Comfortable Villa with Pool
This stylish and cosy accommodation is spacious and suitable for up to six people. It features three bedrooms and two bathrooms.
The entire space is very well designed and decorated. The decor is very trendy and unique, with white colour and wood being the central theme.
There is a great outdoor pool surrounded by a green garden, making it a private area to sunbathe.
The neighbourhood is quiet and boasts a spectacular view of the wild mountains.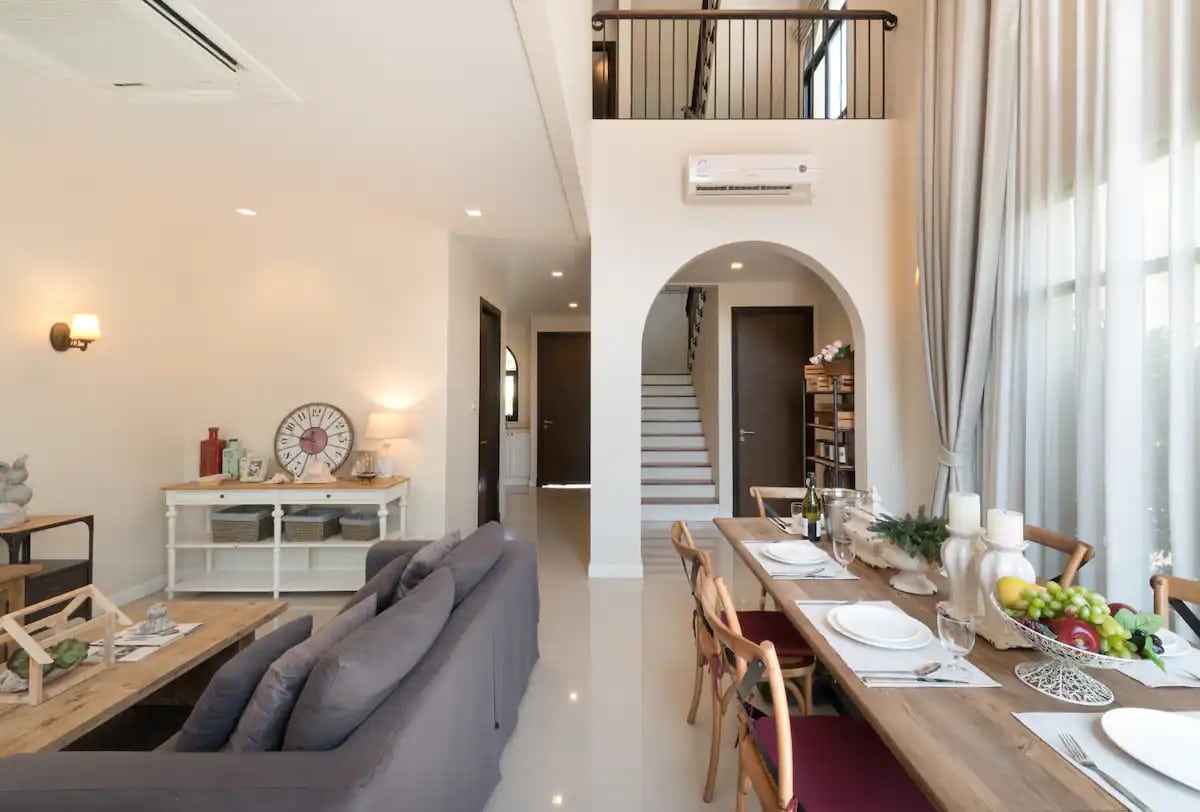 8. Home Away from Home in the Heart of Hua Hin
This homestay is located in the heart of Hua Hin. The space is sufficient for up to three guests at a time.
It features one bedroom, one bathroom with a hot shower, one living room and one kitchen.
There is a huge balcony from where you can enjoy the lovely view of the surrounding areas.
In addition, there is a restaurant, a mini-market, two swimming pools, and a fitness centre.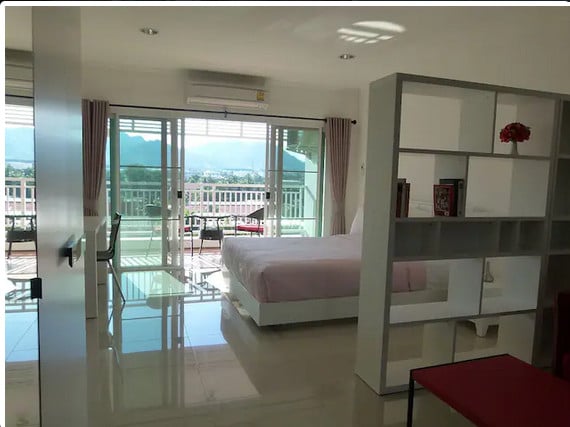 9. Cosy Apartment Between Bluport and Market Village
This cosy apartment is located between Bluport and Market Village. The homestay is located on the 5th floor of the building and hence offers a fantastic view of the surrounding.
It is a one-bedroom apartment with a dining area, a large living room, and a small kitchenette featuring many useful appliances.
There is also a wifi service available here.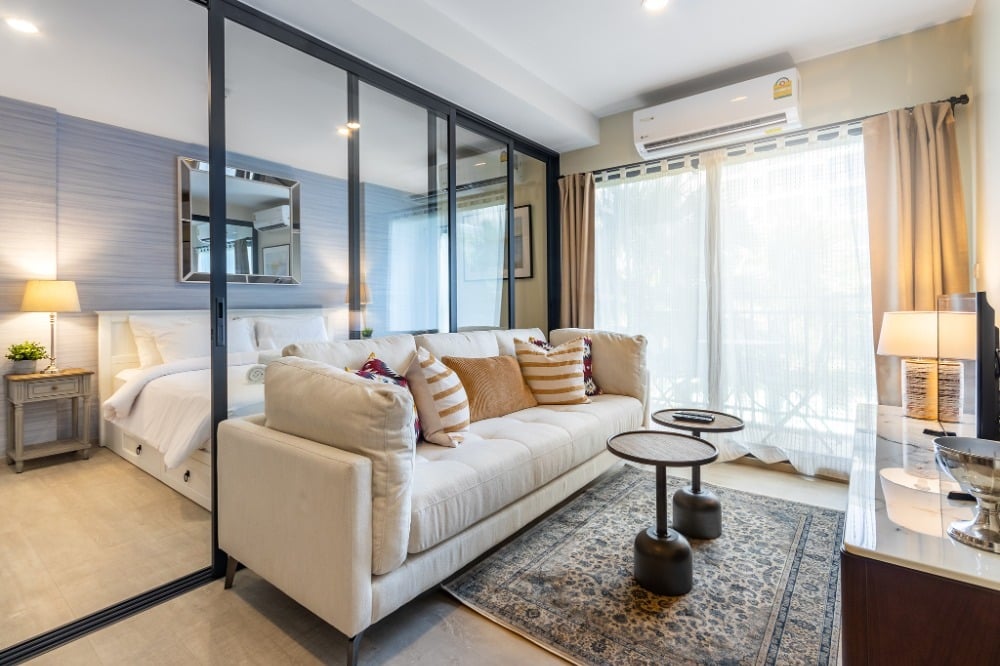 Wrapping Up
You can safely choose any one of the above based on your budget and other preferences.
For more details on the must-visit places in Hua Hin, tune in to www.thailandnomads.com.