Experience the vibrant tattoo culture of Pattaya and find your next favorite piece of body art at these some of the best Tattoo Studios In Pattaya, known for their skilled artists and exceptional service.
5 Best Tattoo Studios In Pattaya
1. Paper Ink Studio Tattoo
Paper Ink Studio is one of the best tattoo shops in Pattaya. The staff at Paper Ink Tattoo Studio is very courteous, prompt, and sensitive towards the needs of the customers. They use sterile and medical-grade needles only keeping hygiene in mind.
Besides tattoo, they also provide services such as tattoo, body piercing, body paint, henna application, and photo reproduction. The shop is open on all days of the week from 10 am to 10 pm except on weekends when it opens around 11 am.
Location: 273/89 Soi VC hotel (soi17) South Pattaya Pattaya, Chon Buri, Thailand 20150
Contact: +66 90 735 8682
Website: https://www.paperinktattooshop.com/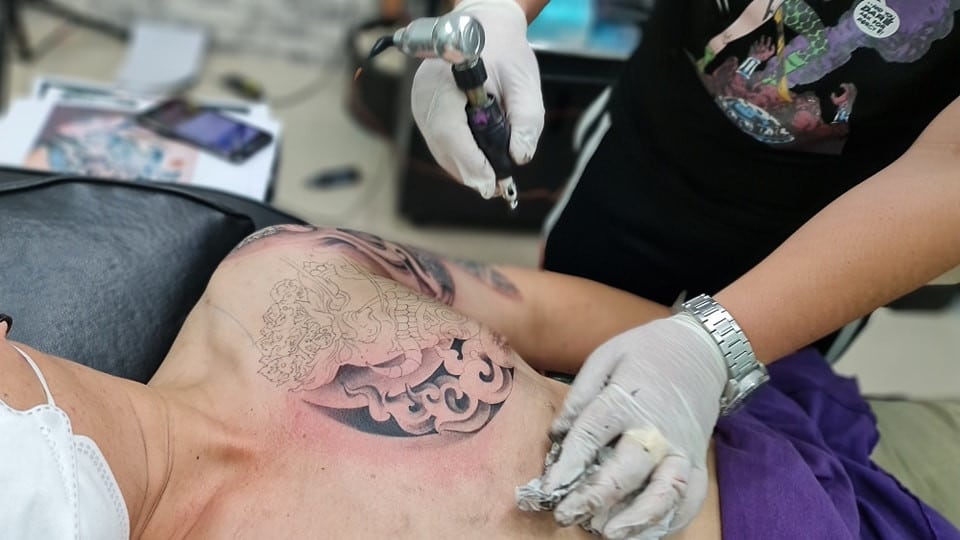 2. Te Tattoo
If you are looking for an experienced tattoo artist in Pattaya, Te Tattoo is just the place for you. The tattoo artists working here are experienced professionals who have been trained thoroughly to pull out the fine details as good as the easy ones.
The tattoo studio specializes in exquisite designs and focuses on fine art details. The artists here use rotary tattoo machines that are very advanced and easier to clean. They import their needles from Germany- Kwadron and Magic Moon.
Location: 216 102 soi Pattaya11 Pattaya City, Bang Lamung District, Chon Buri 20150, Thailand
Contact: +66 85 801 2020
Website: http://www.tetattoopattaya.com/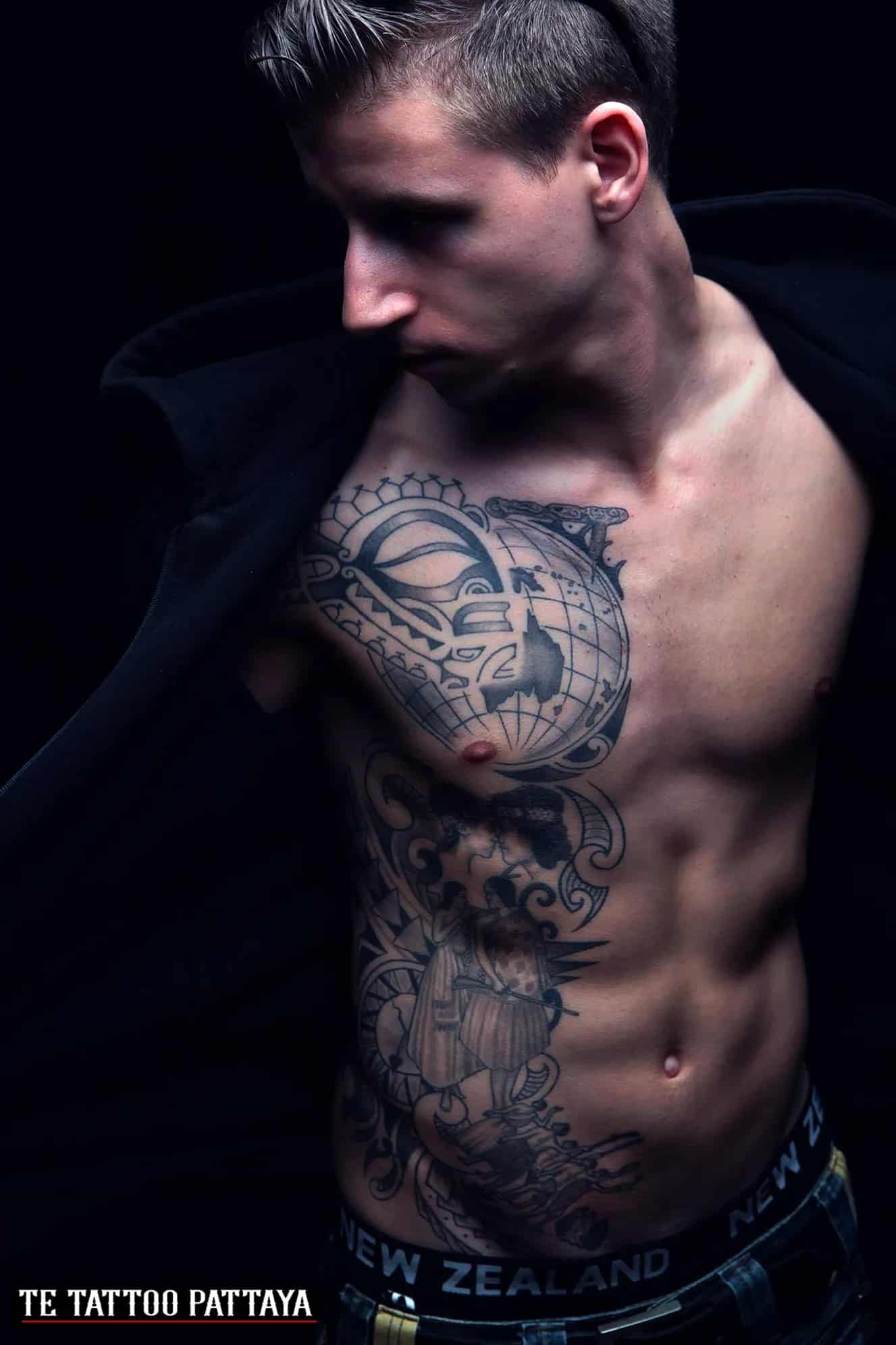 3. Thai Tattoo Studio and Supply
It is the oldest tattoo studio Pattaya that has been operating for over a decade now. With humble beginnings, the studio has now evolved to become a popular name in the tattoo trade in Pattaya.
Along with permanent tattoos, they also offer airbrush paint tattoos that are temporary in nature. The artists at Thai Tattoo studio specializes in realistic, oriental, cover-up, Thai style, and mandala tattoo designs.
Location: 399/9 The Avenue Shopping Center, 1st Floor, Room B104 Pattayasaisong Rd, Bang Lamung District, Chon Buri 20150, Thailand
Contact: +66 86 998 4231
Website: https://www.ttatt2s.com/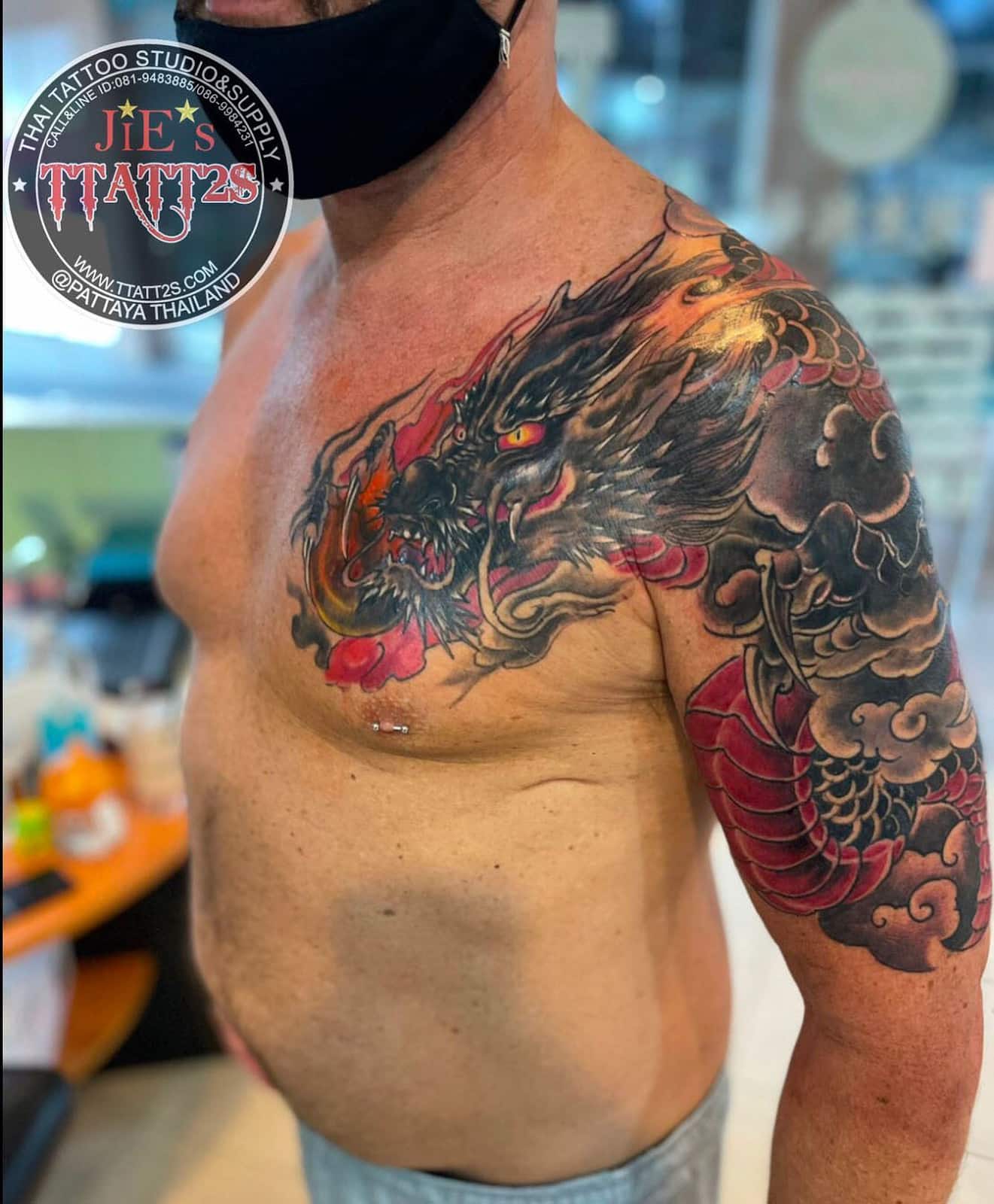 4.Adikt Ink Tattoo Studio, Pattaya
The Adikt Ink Tattoo studio is conveniently located in the center of Pattaya city. It is jointly run by a Thai and Luxembourg owner. All the tattoo artists at Adikt are trained professionals who have been in the tattoo business for long enough. They also have award-winning artists in the house.
These experienced tattoo artists follow a strict health code to ensure hygiene and cleanliness to the client. The studio is famous in Pattaya for producing high-quality designs like realistic tattoos, a cover-up of an existing tattoo, traditional Japanese tattoos, Thai Style tattoos and more.
Location: 54/2 Soi Patong Resort, Thanon Bangla Patong, Kathu, Pattaya 83150 Thailand
Contact: +66 85 016 2768
Website: https://adiktink.com/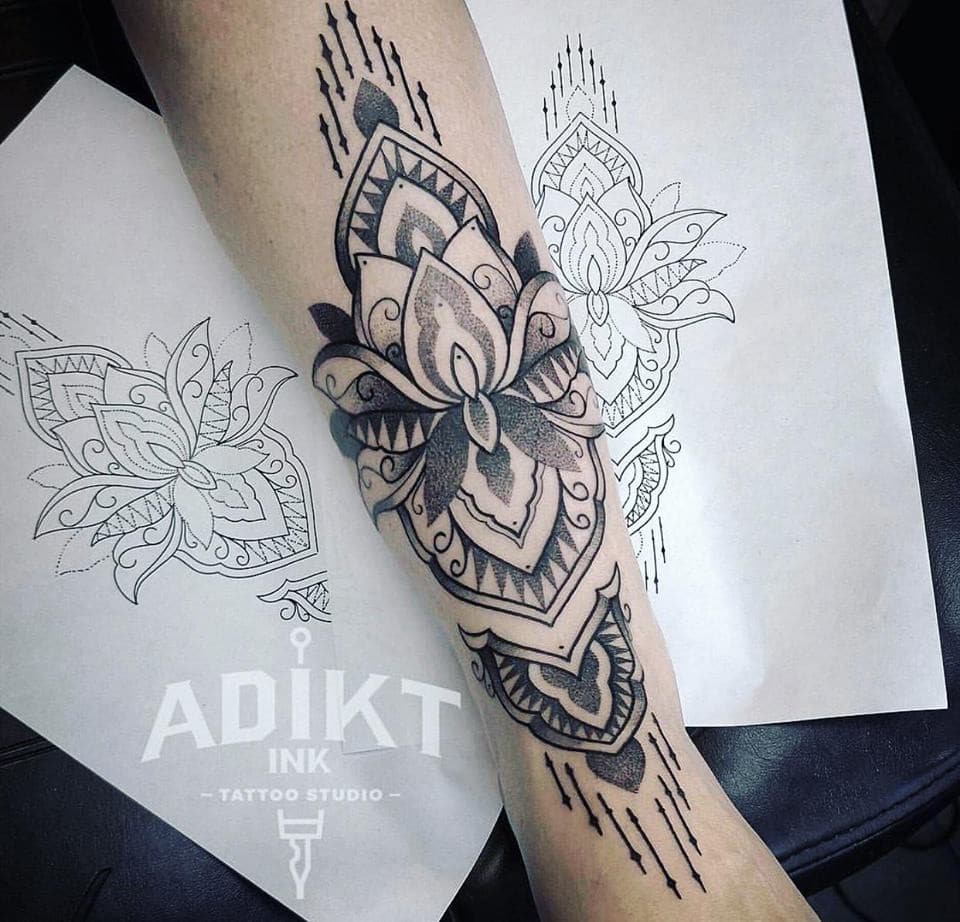 5. Tattoo Corner
It is a rather small tattoo shop in Pattaya that has a long legacy and generation passed on, art and talent of tattoo making. It is situated on the second Road of Pattayasaisong. Over the years it has developed an outstanding reputation for being a hygienic and professional tattoo studio.
It has only two tattoo artists working here. Both of them are skilled professionals who are excellent at the art of tattoo making and can design almost anything and everything. Their charge is very competitive.
Location: Moo 10 325/120-121 Pattayasaisong Rd, Pattaya City, Bang Lamung District, Chon Buri 20150, Thailand
Contact: ++66 94 963 2371
Website: https://m.facebook.com/TattooCornerPattaya/?locale2=th_TH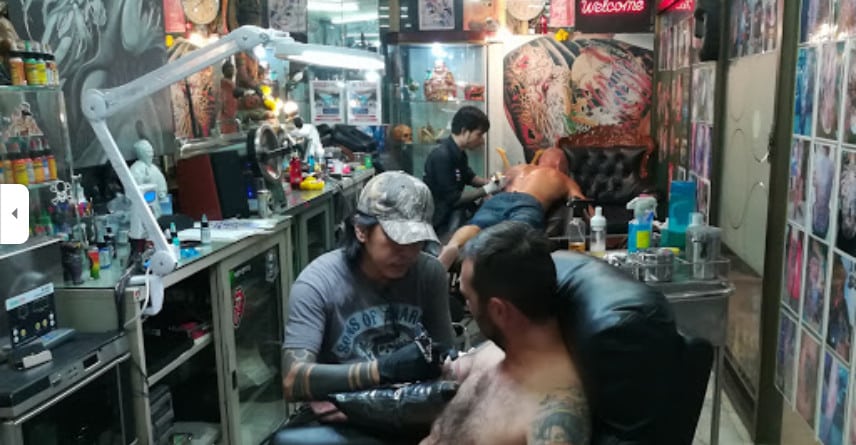 Final Words
The art of Tattooing requires skill, patience, and most importantly the right kind of equipment. Therefore, do not try tattooing at just any other place. Keep this list of the best tattoo studios in Pattaya handy in case you want to get it done here.
The cost of your tattoo ranges in size, style, or design. Usually starts at 1,000 Baht and can go higher than 60,000 Baht.