Despite being in the same country and having various similarities, Phuket and Bangkok both have different offerings that must be considered while planning a trip to Thailand.
To help you decide, we are comparing these cities on various prominent parameters.
Toward the end of the blog, you can choose which of the two countries suits your taste and preferences better.
Both Bangkok and Phuket are pretty cheap when compared to other cities.
Compare the unique charms of Phuket Vs. Bangkok as we delve into the distinct experiences each destination offers, from tranquil beaches and vibrant nightlife to rich culture and bustling city life.
6 Phuket Vs. Bangkok – 2023 Comparison
1. Affordability
Bangkok is cheaper than Phuket.

Phuket
Phuket is one of Thailand's priciest locations, so it might not be the greatest spot to go unless you want to splurge.
Although the majority of the lodging options near the beaches are quite expensive, there are more cheap options farther inside the town.
Despite this, most beachgoers and fans of water sports like Phuket.
By scheduling your travel at off-peak times, you can save on expenditures.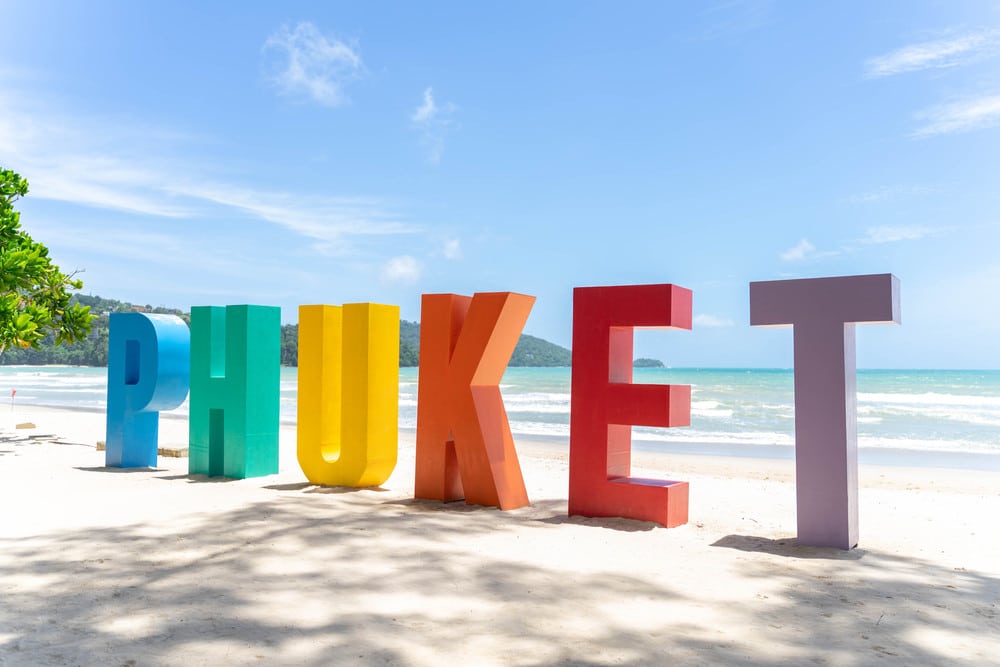 Bangkok
Bangkok offers everything from budget stays to five-star hotels and street food to fine dining, roadside markets, and high-end clothing stores.
As one of the most affordable vacation destinations in the world, it provides visitors with a variety of lodging, transportation, dining, and shopping alternatives.
So how much you want to spend is entirely up to you and your budget!
Bangkok has somewhat high alcohol prices compared to other Southeast Asian cities, with a 0.33-liter bottle of beer costing between THB 70 and 180.
Try some of your area's inexpensive and delicious street cuisines to save money!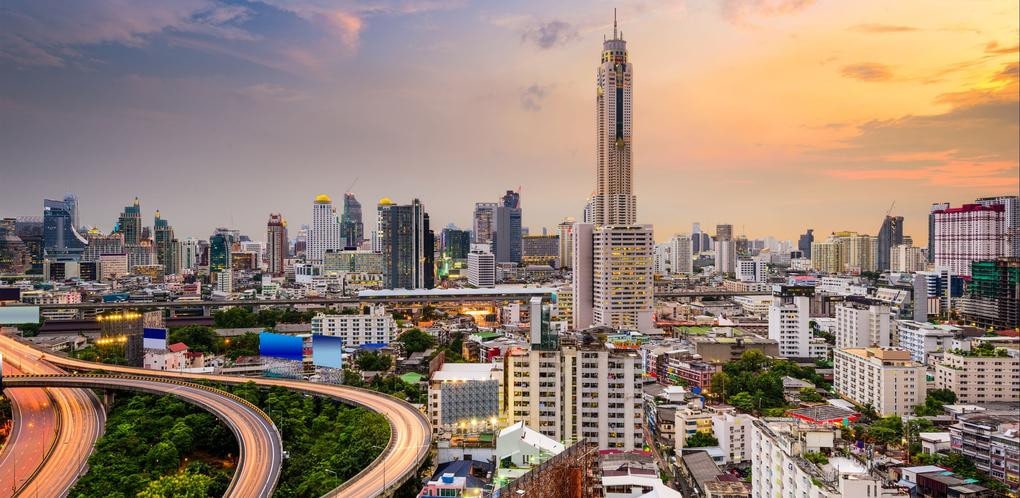 2. Accessibility
As for favorite tourist destinations, Bangkok and Phuket are accessible and easy to reach.
Phuket
The Phuket International Airport, considered Thailand's third busiest airport, is where you can fly to Phuket (after Suvarnabhumi International Airport and Don Mueang International Airport).
From here, you can take a cab, minibus, rental vehicle, or bus to your destination. The main Phuket town is around 33 kilometers (about 40–45 minutes) away from the airport.
Intercity buses that depart from Bangkok's Southern Terminal Station can also take you here.
Although there are no direct trains from Bangkok to Phuket, you can board one and get out at the Phun Phin station.
Within five hours, you may take a bus from there to Phuket. You might also decide to take the train from Hua Lamphong Station in Bangkok to Surat.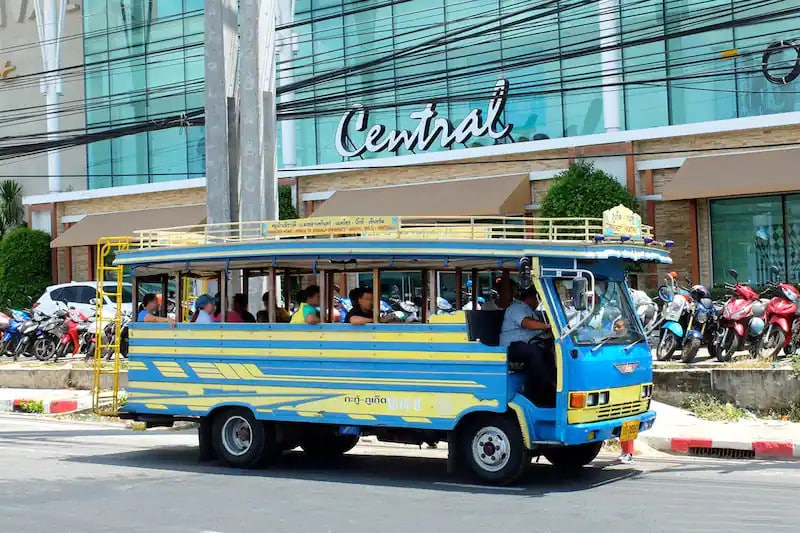 Bangkok
Suvarnabhumi International Airport and Don Mueang International Airport, located in Bangkok, are readily reached by plane from many different nations throughout the world.
Direct and indirect flights to Bangkok are offered by certain airlines, including some low-cost carriers.
Hua Lamphong Station is where you may board a train to get to Bangkok.
You can take a cab, a rental vehicle, a bus, a sky-train, or walk from the airport or railway station to your lodging.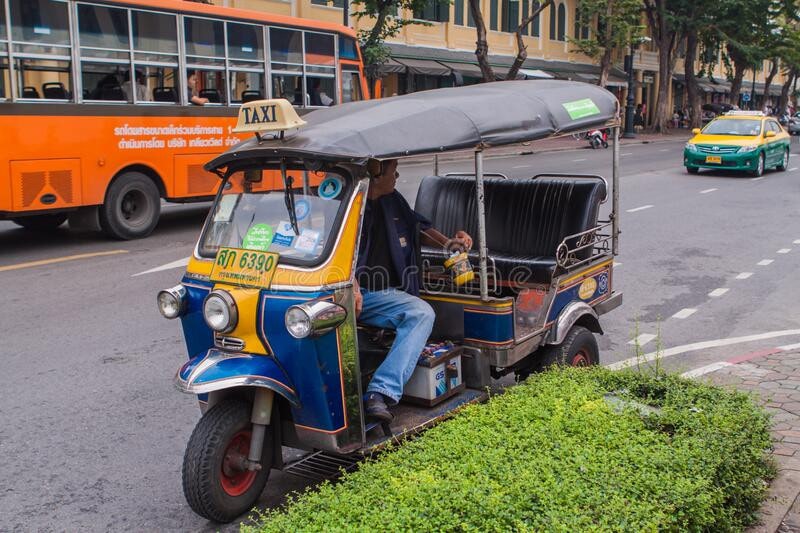 3. Shopping Options
Phuket
Phuket is a fantastic place to go shopping.
While markets include more locally produced goods and one-of-a-kind souvenirs, shopping malls have a wider selection of retailers, air conditioning, and set prices.
Additionally, the island is home to galleries and various gift businesses.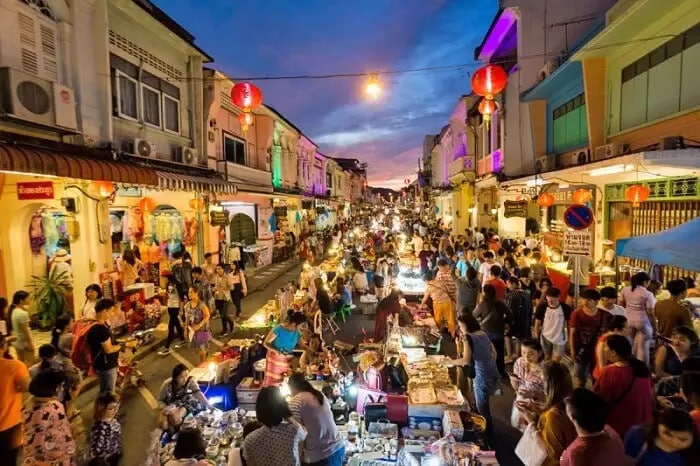 Bangkok
Bangkok is a premier shopping destination because of the city's profusion of stores. Modern malls and more traditional marketplaces are also good alternatives for shopping.
While the markets provide fabric, food, local items, and a distinctive experience, the malls offer deep discounts on technology and electronics.
Additionally, there are night markets and neighboring floating markets in the city where you may get a taste of another aspect of the local culture.
4. Family Friendly
Phuket and Bangkok are both fun destinations for the whole family.
Phuket
Phuket offers a variety of family-friendly activities.
This island is popular with families because of its lovely beaches and a tonne of activities, including water sports, water parks, and entertainment centers.
There are several spots on the island with a party-hard vibe because of the variety of guests visiting, but there are also many family-friendly resorts to select from.
Phuket offers you a tranquil and restful environment for your holiday.
Couples may take advantage of various unique amenities, including romantic dinners, cruises, couples' spa treatments, island hopping, snorkeling, diving, and luxury resort accommodations.
Couples may enjoy sunset views and romantic strolls down the beach's white sands at a variety of beaches on Phuket's island that are ideal for them.
Phuket also makes for a memorable family holiday or some much-needed "me-time" with its stunning beaches and the large array of water activities offered.
It offers a wide range of recreational opportunities and tourist attractions for children, teenagers, and adults.
The attractions include Phuket Trickeye Museum, James Bond island tour, Surf House, Splash Jungle water park, Fanta Sea theme park, Phuket Aquarium, Phuket Zoo, Phuket Bird Park, Ghostinium, and Upside Down House.
Along with these activities, adventure seekers may go-karting, zip-lining, water zorbing, surfing, scuba diving, bungee jumping, windsurfing, snorkeling, and more!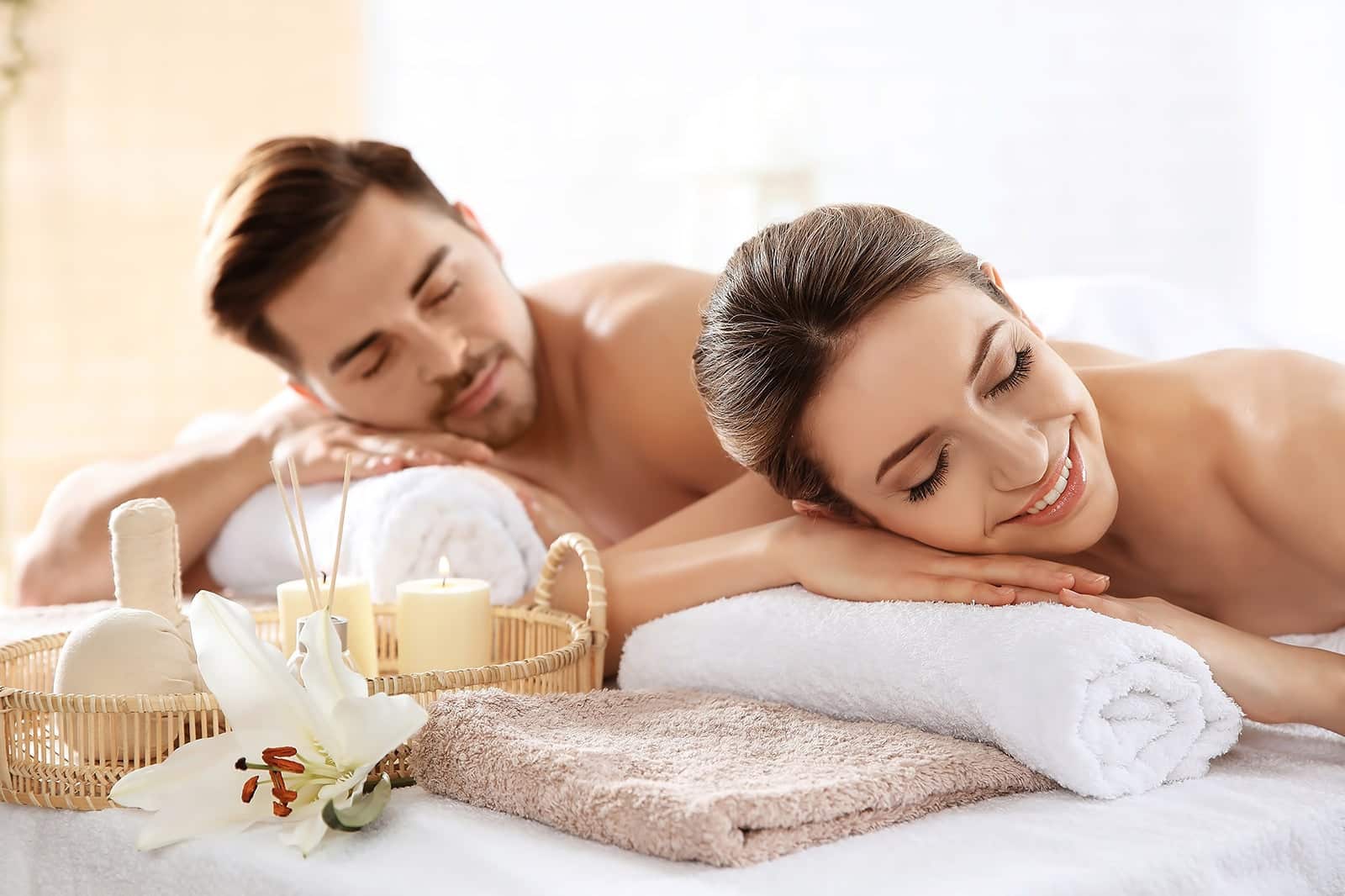 Bangkok
The bustling city may be an excellent destination for a pleasant family vacation, a romantic getaway, or even a great trip for lone travelers.
Whether you want to have a special couple's spa treatment or tour magnificent cultural and historic places together, Bangkok is where you want to be.
You can even dine with a view at one of the city's numerous luxury restaurants or rooftop bars. Bangkok's splendor may make for the ideal romantic holiday for you and your spouse.
In Bangkok, visitors with children are quite welcome. Kids will enjoy the bustling atmosphere in this vibrant metropolis.
Brightly painted temples, bustling markets, and kid-friendly museums may all be found here.
Kids can also enjoy exploring novel experiences like riding on a boat or a tuk-tuk. There are a number of amusement parks and entertainment options nearby the city.
Given that there are so many attractions and lodging options in Bangkok for all age groups, it is the ideal place for family trips.
Some of them include visiting aquariums, amusement parks, live shows, art galleries, and live theatre, which no one will get bored with.
A few fascinating family attractions are Sea Life Bangkok Ocean World, Art in Paradise, Dream World theme park, Madame Tussaud's Wax Museum, Safari World, Siam Park City water park, Chatuchak Weekend Market, Siam Niramit show, Muay Thai live, and many more.
These are just a few of the intriguing family attractions that can be found there.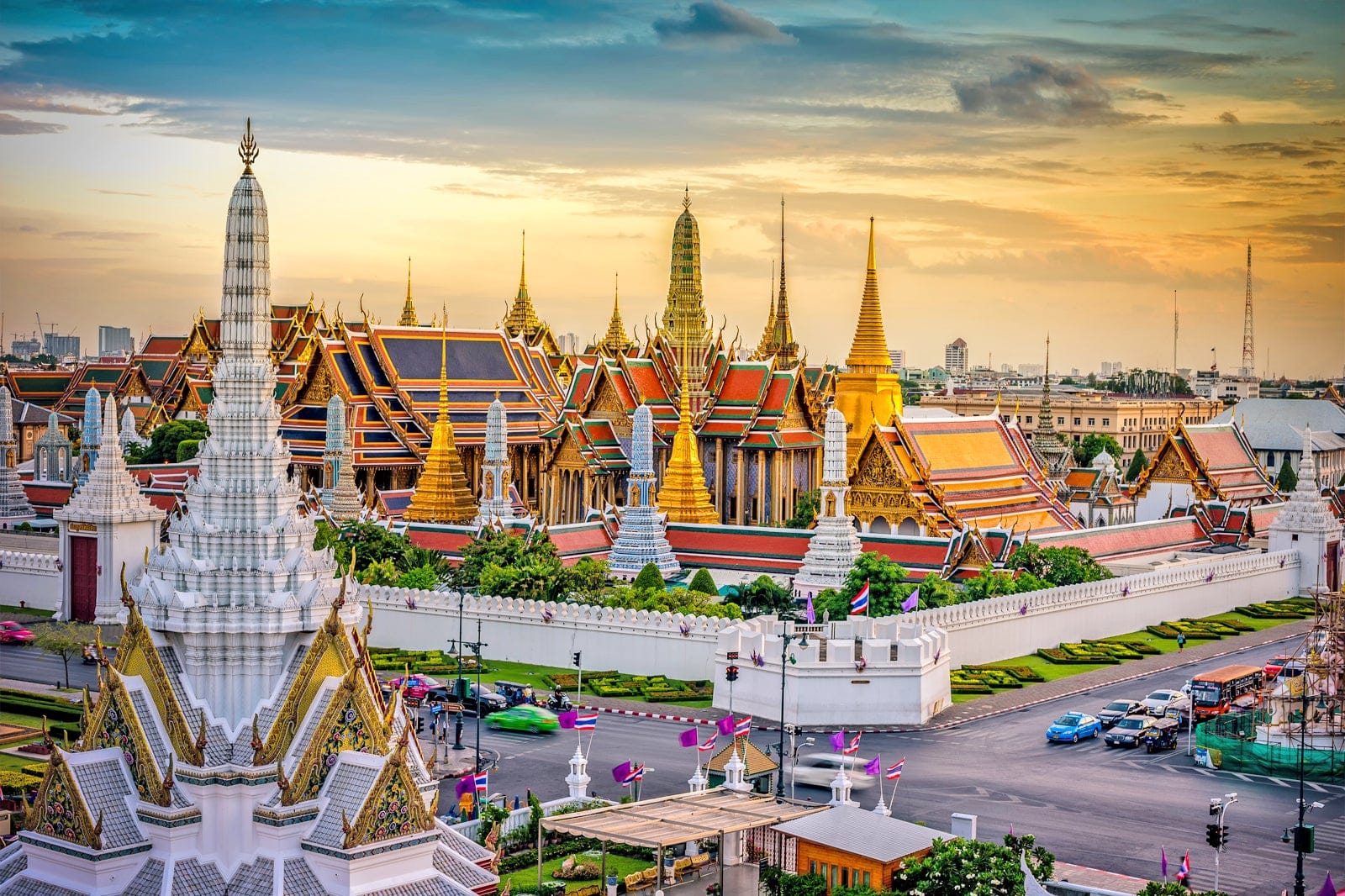 5. Nightlife
People from all over the world travel to these cities to indulge in some of Thailand's most wicked vices.
Phuket
As the sun sets, Phuket comes to life.
For those wishing to have a wild time, Bangla Road on Patong Beach has a variety of pubs, go-go clubs, and crazy things coated in neon, along with the well-known adult clubs that have come to represent Thailand.
There is everything from boisterous nightclubs to quiet tiny beer pubs, from dinner performances to enjoying a beverage at a beach bar.
While Phuket's nightlife is best recognized for being a little wild, it is quite diverse.
Patong is, without a doubt Phuket's nightlife epicenter. Every night at nine o'clock, the town starts to come alive and doesn't stop until the early hours.
While the nightlife scenes in Kata and Karon are comparable but more subdued, Phuket Town also has a few lively clubs that mostly serve locals.
Although Bangtao Beach has upscale hotspots, it is mostly a peaceful neighborhood.
Last but not least, the southernmost village on the island, Rawai, has quickly turned into a party hub.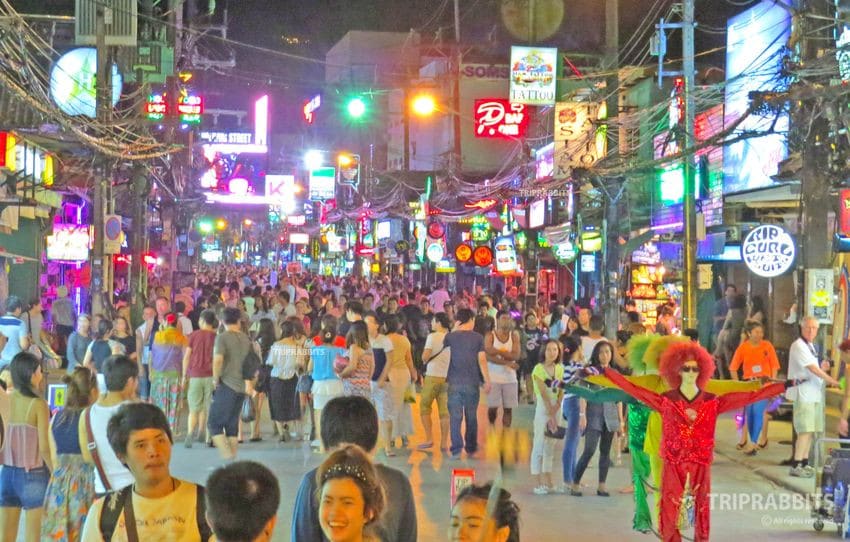 Bangkok
Bangkok offers several places for nightlife. For every sort of party gathering, each location has a unique personality and provides something somewhat different.
Bangkok's nightlife is centered on places like Khao San Road, Soi Cowboy, and the notorious Patpong red light district.
The city is known for its raucous reputation.
For your own protection, it is recommended that you stay on major roads and steer clear of side streets when in these areas.
6. Eateries
When it comes to food, you have a plethora of places to cater to your gastronomical needs.
Phuket
Expect the same mouthwatering flavors and street vendor culture in Phuket as in Bangkok.
You may try local specialties prepared using "Grandmother's recipe" skills at hawker booths (some of which are permanent, some temporary).
If you're hungry while lounging on the beach, don't forget to pick up some fresh fruit from one of the numerous traveling vendors.
In Phuket, restaurants, cafés, and beach bars are equally prevalent, even though street cuisine is still very popular in this part of Thailand.
Expect to discover a variety of children's meals and a fruity drink selection for couples and parents while maintaining a family-friendly atmosphere.
It's an Instagrammer's paradise with Mai Thai served in pineapples, Pia Coladas in coconut shells, and hundreds of unique drinks delivered in novelty glasses.
Bangkok
It is impossible to miss the "street food" culture of Thailand in Bangkok. There are vendors on practically every corner whipping up something delectable, offering a taste of Thai cooking customs.
We highly recommend exploring a world of new flavors at one of Bangkok's renowned street markets for a genuine and budget-friendly dinner.
Here, informal eating is embodied, and tiny dishes (and many of them) are frequently used to satisfy one's appetite.
In the tranquil and lush Dusit neighborhood, Ratchawat is one of Bangkok's oldest and most traditional food markets.
Yaowarat, or Chinatown, is another well-known dining area and is home to some of the best places to eat street cuisine in the entire city.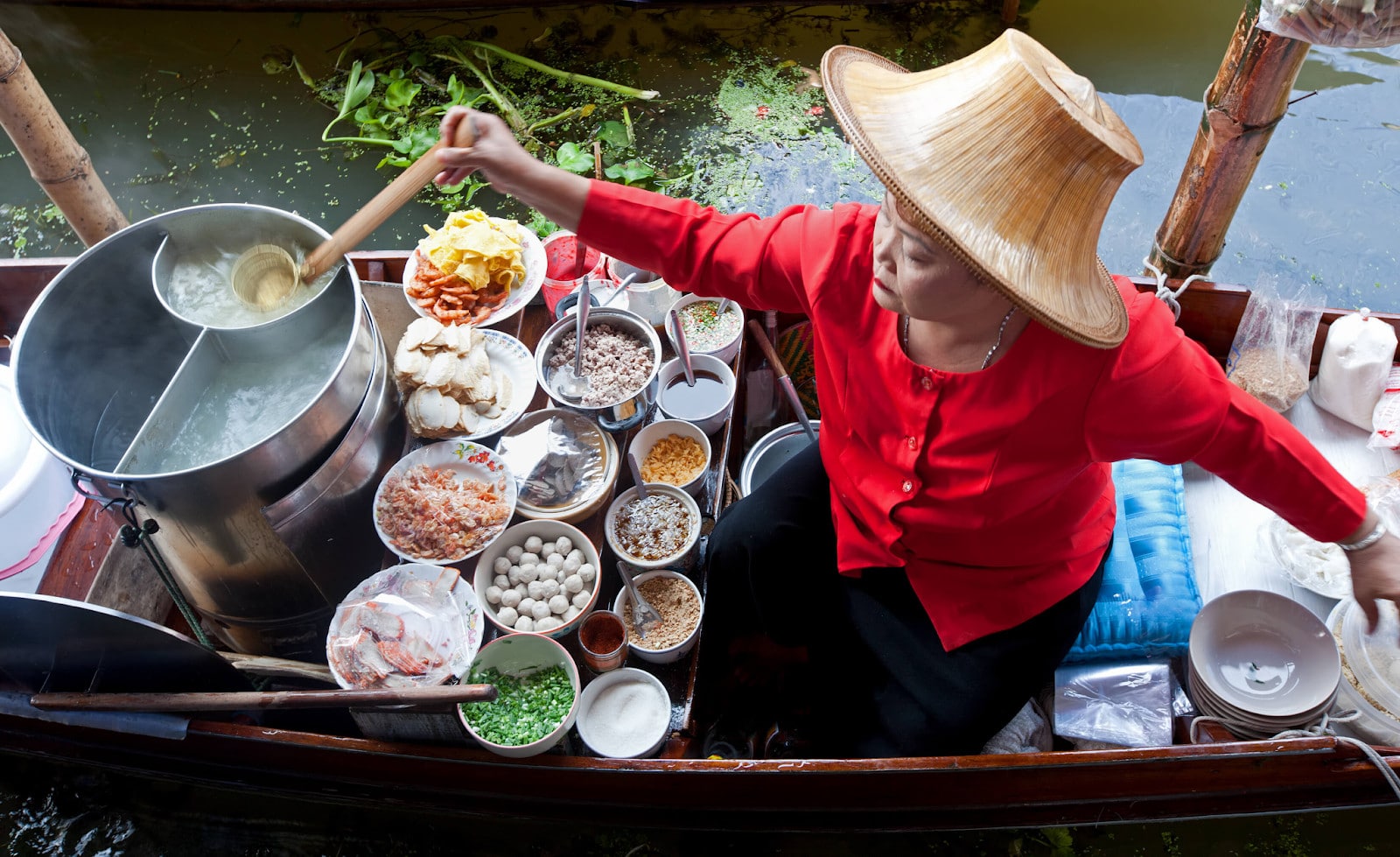 Wrapping Up
If we're being really honest, it's a close fight and relies entirely on the type of vacation you're looking for. The best way to explore this treasure in the Andaman is to immerse yourself in everything Thailand offers.
Spend the first two nights in Bangkok, then take a flight to Phuket for five nights before continuing to another location for a few more weeks of sun, sea, and relaxed life.
Return to nature in Khao Lak, take in the sights on fun day trips from Krabi, or visit Koh Samui, the second-largest island in Thailand, and explore some of its mesmerizing waterfalls.
Whatever option you choose, Thailand Nomads will be there to help you plan the best itinerary possible.
Editor - Thailand Nomads
Cindy quit her 9 to 5 job to pursue her passion for exploring mesmerizing locations in Thailand. She has been living here for the past 5 years now and through Thailand Nomads, she shares her experiences and insights about the must-visit places in Thailand.
Email: cindy@thailandnomads.com