The moment marijuana was decriminalized in Thailand on June 9, several dispensaries started selling marijuana right away, including Thai strains and imported insanity weed.
There are so many dispensaries that it might be a little overwhelming to select the best of the lot.
Therefore, we have listed the best cannabis shops in Bangkok that you might consider.
7 Best Cannabis Dispensaries In Bangkok – 2023 Guide
1. Never Not High
Never Not High is a grassroots community dispensary in Phra Nakhon. The store is co-owned and operated by four musicians and marijuana enthusiasts.
The four co-owners include the main owner, Kan, who is a vocalist in THE JUKKS band; Ter (Teve Francis), the band's bassist; Helena (Helena Amarantinis Phansook) and Boss (Purich Phansook).
The store exudes friendliness and delights in educating new users about cannabis and proper smoking techniques. They are delighted to help consumers through their inventory, including regional beverages and even CBD tea from the area.
After choosing the weed type, you are given a choice to use the bong indoors or light up outdoors. If you choose to light up, they provide the rolling service too.
There are sufficient chairs and tables indoors to chill after. You can even order coffee from a cafe a few doors down, and it will be delivered here.
Address: 23, 1 Thanon Mahannop, Sao Chingcha, Phra Nakhon, Bangkok 10200, Thailand
Phone: +66 94 559 2905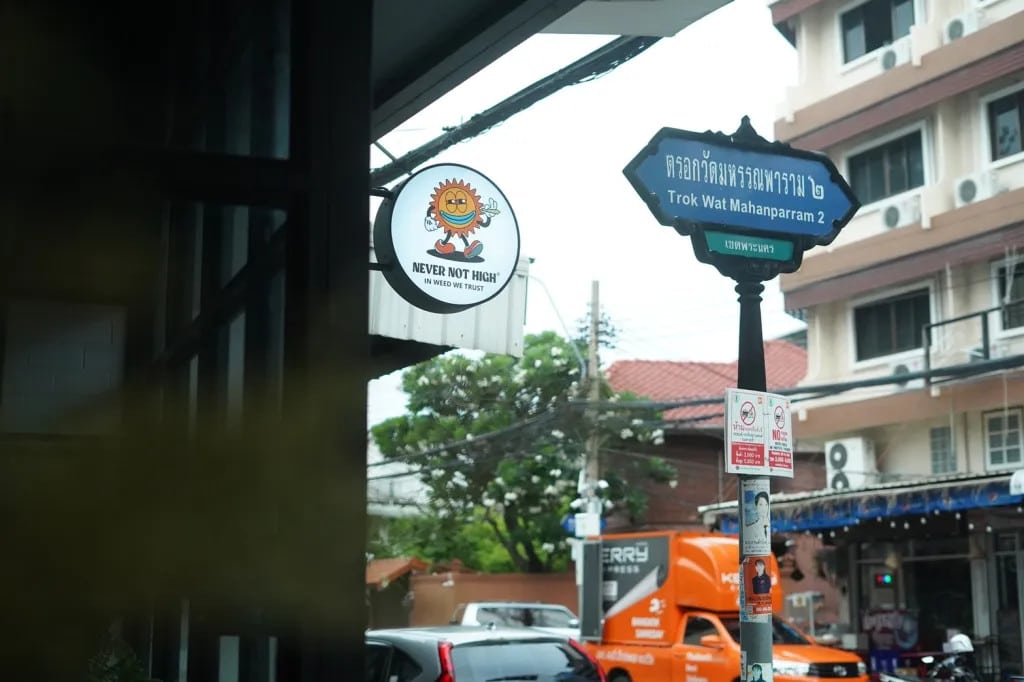 2. Best Buds
It is a famous medical-grade weed dispensary in Bangkok.
They have top-quality flowers that are ideal for everyone, whether you want to unwind with a Sativa, unwind with an indica, or a little bit of both with a hybrid.
They have opened a new branch between the Asoke and Nana BTS, on the third level of Korean Town Sukhumwit soi 12.
It is a perfect relaxing spot, a bigger and better venue with a chill-out area and a welcoming atmosphere!
Address: 212/33 3rd Fl. Korean Town, Sukhumvit 12 Alley, Klongton Nue, Bangkok 10110, Thailand
Phone: +66 94 410 2796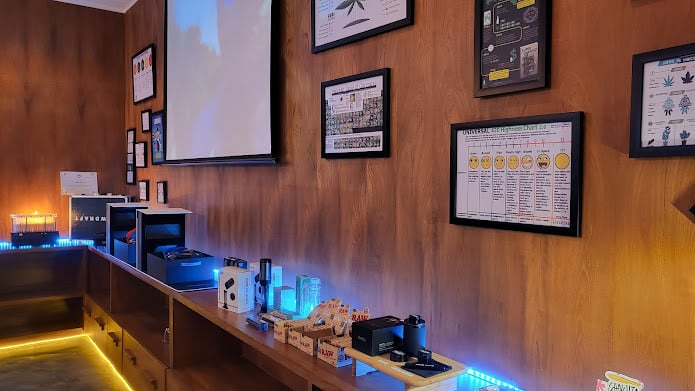 3. Bloom
Bloom is a good dispensary created by a skilled group of business people who are passionate about the therapeutic uses of cannabis.
It was established to be the "go-to" cannabis store in Thailand for foreigners and locals who have emotional distress, back pain, or both.
All of the cannabis used in Bloom's products is sourced from within the borders of Thailand, primarily from the northern mountain ranges.
Old rice terraces are successfully converted into hemp fields, benefiting both the farmer and the customer.
Address: Organic Village Siam Square Soi 5 392/27 & 28 1/F Rama I Rd, Pathum Wan, Bangkok 10330, Thailand
Phone: +66 64 276 7793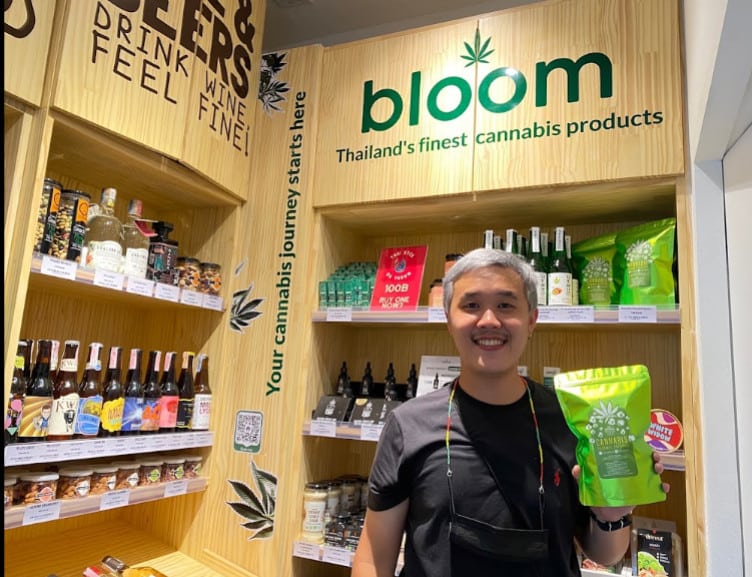 4. JuicyBuds
Juicy Buds provides top-grade buds in Bangkok.
Their team has decades of experience in quality control, and those high standards in every stage of the growing process ensure you get the best product possible.
They have a multitude of different strains that vary in aroma, flavor, and strength.
Whether you are looking for something sweet to excite your taste buds or simply looking for an efficient strain to do the job, they've got you covered.
Address: Inside Juicy Bangkok Sugar Club Complex, 37 Soi Sukhumvit 11, Khlong Toei Nuea, Watthana, Bangkok 10110, Thailand
Phone: +66 62 747 9615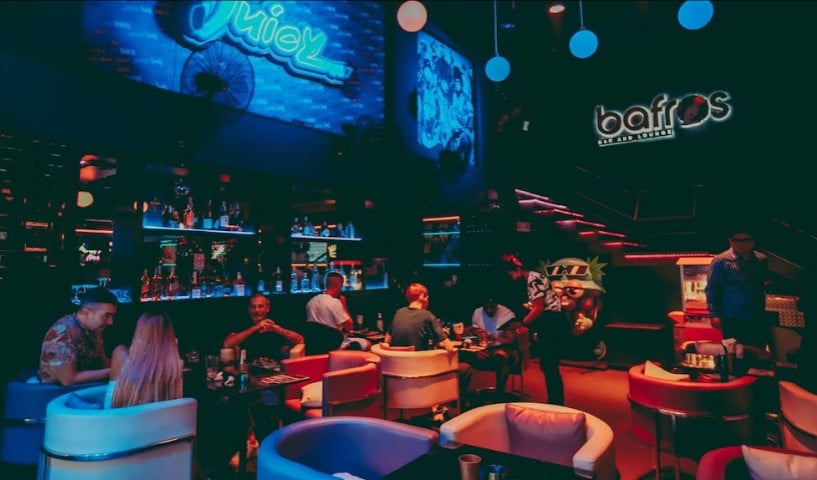 5. Roloft
It is a coffeehouse near Kasetsart University that was built by a group of marijuana and robot enthusiasts.
You can smoke high-quality, reasonably priced marijuana right there on the premises; there is even a place for those who are too high to relax and sleep.
The dispensary sells a wide range of strains, along with pre-rolled joints and edibles, using homegrown buds.
An on-site bakery produces baked goods such as cookies & brownies, tarts, coffee, matcha, and other sweets. Check out one of their own cannabis cocktails for something more novel.
Address: 2308/17 Phahonyothin Rd, Khwaeng Sena Nikhom, Khet Chatuchak, Bangkok, Thailand, Bangkok
Phone: +66 88 340 8997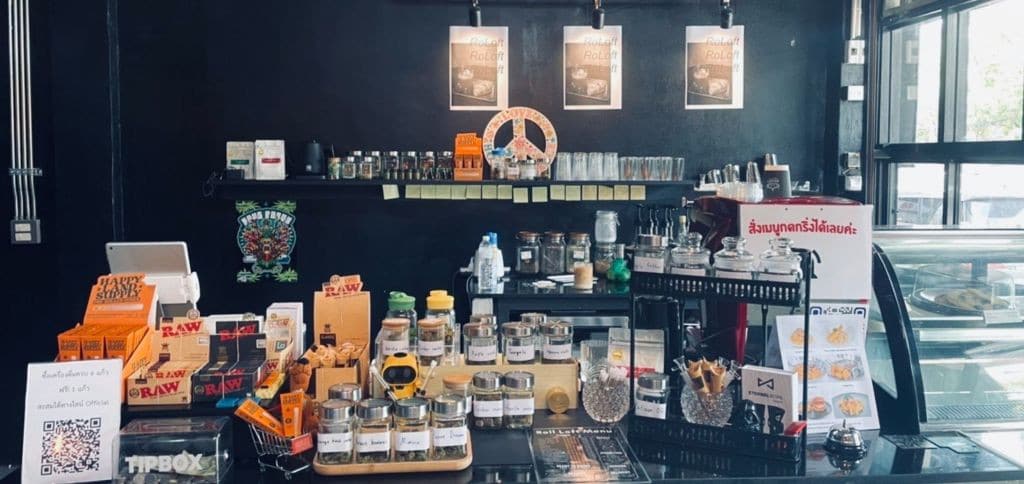 6. The Dispensary by Taratera
It is among the first major dispensaries to have opened in Bangkok. They have a great selection of very famous strains and nice information cards for each strain. It has recently opened a new store in Bangkok.
To teach people about the growth of cannabis plants, the store is built in a scientific style for a snazzy new look that even shows many plants growing in a mini-greenhouse.
There are rows of cannabis plants Inside the greenhouse. They are taken care of by the staff, who are super knowledgeable and very helpful.
The sole aim of the dispensary is to promote the potential of Thai weed, which anyone can legally grow.
There are countless strains available at the counter as well.
They are offered in 1-gram and 3.5-gram sizes and are essentially the same as what is offered at the store's other locations.
According to Kajkanit, their most recent stock is the Indica-dominant strain Wedding Cake.
In addition to marijuana, smoking accessories, including pipes and bongs with unique forms and sizes, are imported from America.
Address: 126 Sala Daeng 1 Alley, Silom, Bang Rak, Bangkok 10500, Thailand
Phone: +66 63 146 1650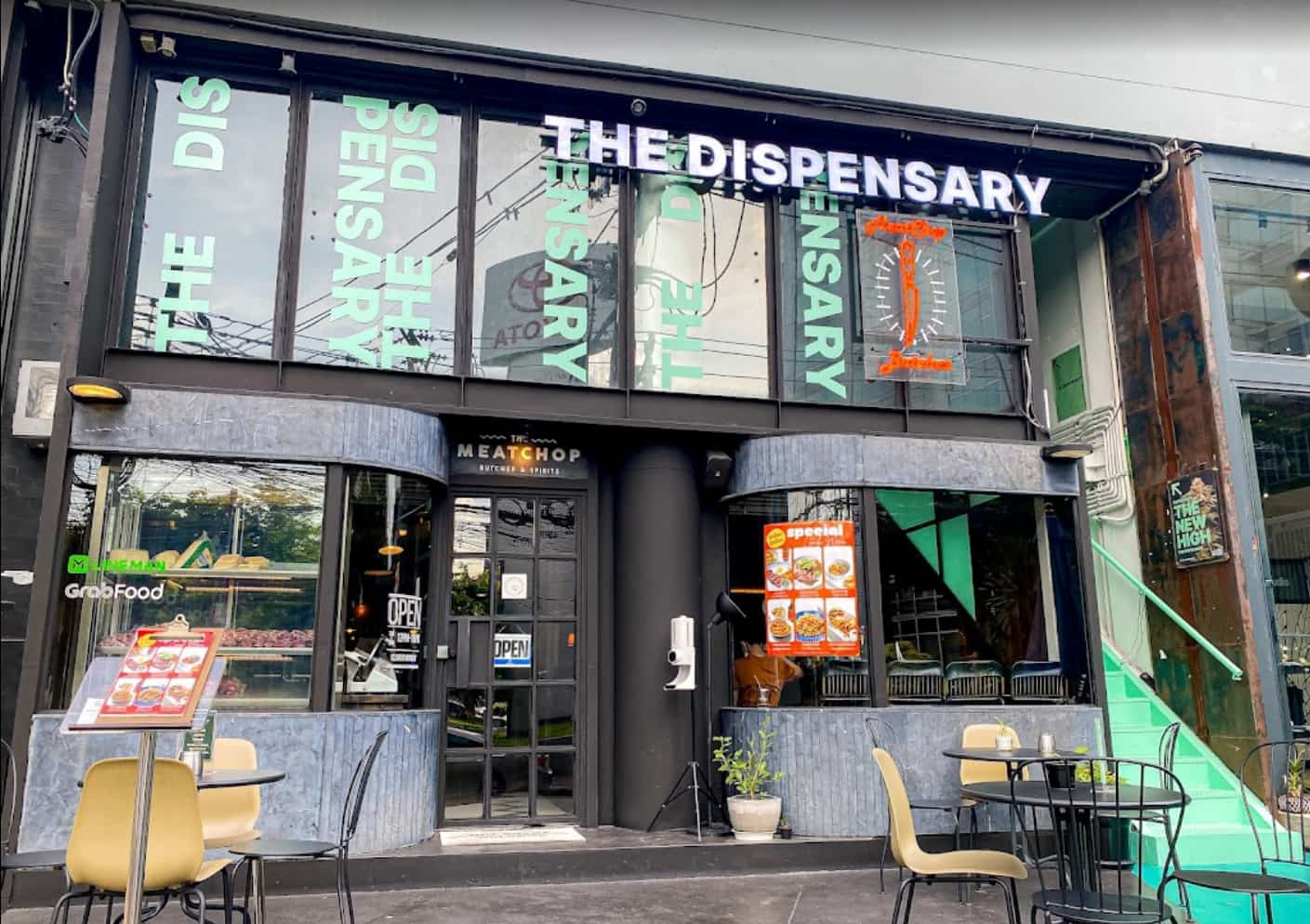 7. Finding Rainbow
Finding Rainbow is the closest dispensary to the airport. It has high-tech cannabis that is grown by a devoted master grower.
The specialized machinery keeps the ideal humidity levels and steady curing temperatures.
The dispensary sells aromatic, vibrant, and varied-textured flowers, including a Gold strain of medical-grade cannabis that has been aged for six months and a Platinum strain for twelve.
Come and listen to some jazz with your bud while you check out future live music events.
The master grower used to play jazz trumpet in Boston. Cannabis products are available here every day until late.
Address: 163/31,33, 35 Sanphawut Rd, Bang Na, Bangkok 10260, Thailand
Phone: +66 86 994 4777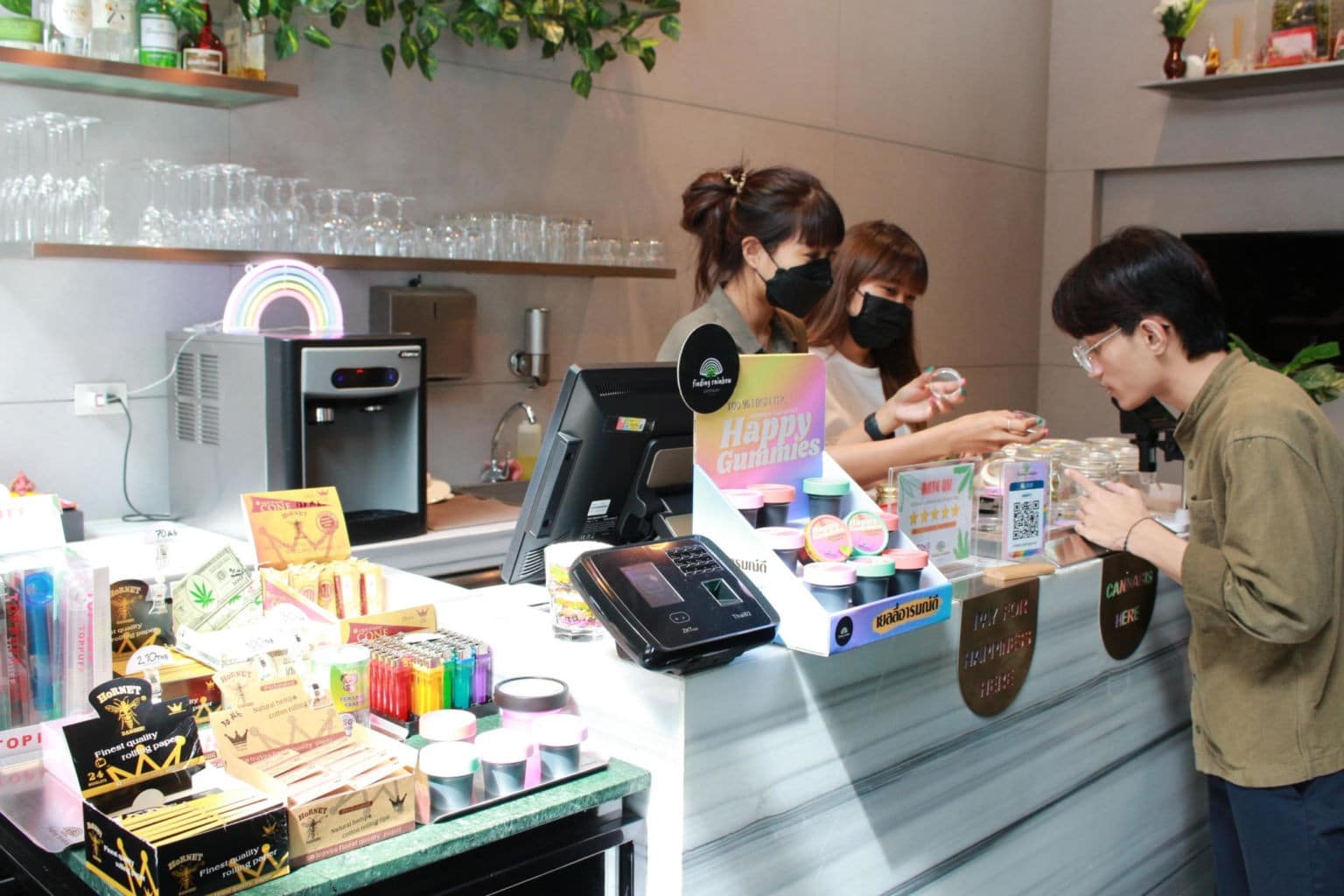 Wrapping Up
You will definitely get the cannabis product that you are looking for at these shops.
However, be careful about taking it back home, as some countries still don't allow the use of cannabis, and you might get into trouble.
While in Bangkok, don't forget to explore the absolutely gorgeous places the city has. With a wide variety of options, you can choose what works well with your plan.