You cannot completely negate the chance of a medical emergency on vacation. However, what you can control is the amount of damage.
We have curated this list of the best hospitals in Bangkok that tourists highly prefer.
Almost all of them provide an international standard of service so you can be assured of good treatment.
13 Hospitals in Bangkok – 2023 Review
1. Sikarin Hospital
It is by far the best hospital in Bangkok, with an International standard of service. Considering the quality of healthcare offered here, the prices are quite affordable, medium-high.
The hospital is well-equipped with all the latest technology and equipment that you would need for advanced treatment.
The hospital has been serving Thai residents and foreign patients for about twenty-seven years now. The hospital features a good 240 beds for in-patients.
The hospital is accredited by the prestigious Joint Commission International (JCI), so standards and practices are benchmarked against the top US hospitals.
It features hotel-style rooms, suites with VIP options, translation services, and round-the-clock care.
There are different specialized centers for cardiology, orthopedics, plastic and cosmetic surgery, etc.
Address: 976 Lasalle Rd, Khwaeng Bang Na Tai, Bang Na, Bangkok 10260, Thailand
Phone: +66 2 366 9900
2. Vejthani Hospital
The Vejthani hospital in Bangkok enjoys the reputation of being the 'King of Bones' due to its exceptional orthopedic healthcare services.
It is one of the first hospitals in Asia to have introduced the Robotic Spinal Surgical System and adopted the highly innovative O-Arm Navigation System.
It is very popular in pan Asia for delivering numerous successful spine surgery, total hip and knee replacement, sports medicine, and pediatric orthopedic surgery.
The 12-story building of the hospital features around 500 beds. Each year it serves around 3 lakh international patients.
The hospital has been committed to providing top-notch healthcare ever since the beginning of its operations in 1994.
It boasts cutting-edge medical technologies, trained medical professionals, and world-class healthcare standards combined with authentic Thai hospitality.
Address: 1 Soi Lat Phrao 111, Khlong Chan, Bang Kapi District, Bangkok 10240, Thailand
Phone: (+66)8-522 38888
Website: https://www.vejthani.com/contact-us/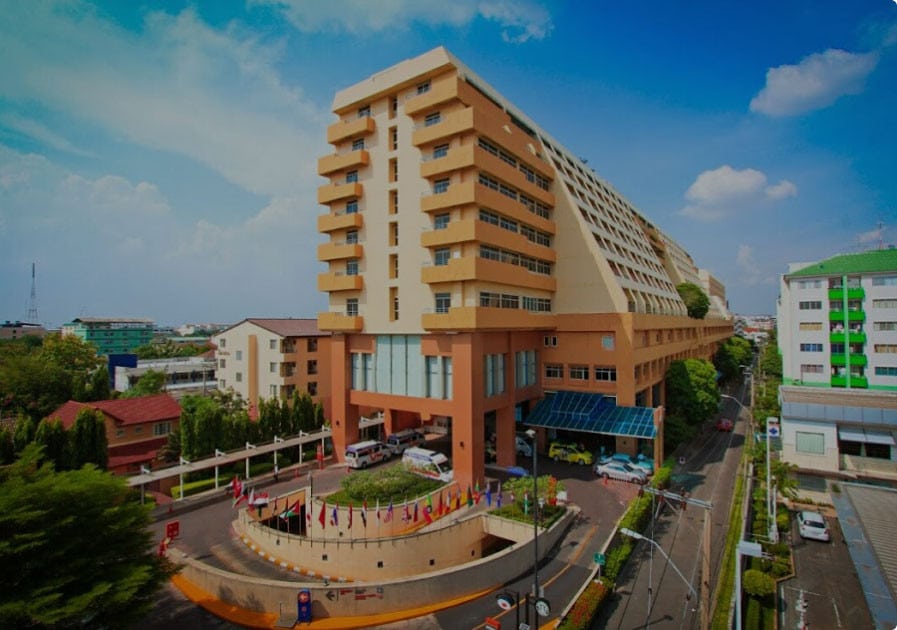 3. Bumrungrad International Hospital
It is one of the biggest Bangkok hospitals not just in but entire Southeast Asia. It is also the first hospital in Asia to receive international accreditation from Joint Commission International in 2002.
Not only that, the hospital was the first of over 800 hospitals in Thailand to receive the Hospital Accreditation of Thailand.
If that was any less, it is also the first hospital in the world outside of the United States to achieve the Global Healthcare Accreditation (GHA).
It features 47 speciaity centers and clinics, including a digestive disease (GI) center, cancer center, orthopedic center, and pediatrics centre to name a few.
There are many more firsts and accreditation that the hospital enjoys, which vouches for the fact that it is one of the finest hospitals in Bangkok.
It has been a one-stop center for healthcare services both for Thai locals as well as tourists.
Address: Suvarnabhumi Airport Passenger Terminal Complex, 2nd Floor, Nong Prue, Bang Phli District, Samut Prakan 10540, Thailand
Phone: +66 2 134 6598
Website: https://www.bumrungrad.com/en
4. Samitvej Hospital
Samitivej Bangkok Hospital is part of Bangkok Dusit Medical Services (BDMS), a leading group of private hospitals serving both Thailand and the ASEAN region.
Samitivej's first hospital was founded in June 1979, and its main office is located in Bangkok. The group has over 10 hospitals scattered in Thailand.
It was the first hospital in Thailand to be awarded the prestigious recognition as a Mother-and-Baby Friendly Hospital by the WHO and UNICEF.
It has accreditation by JCI and received Thailand's Prime Minister Award for the Most Recognized Service in 2004.
The hospital is equipped with the latest technology alongside a team of highly trained and vastly experienced medical professionals.
The workforce is multilingual and also provides services such as interpreters and immigration assistance.
Address: 133 Sukhum Vit 49, Khlong Tan Nuea, Watthana, Bangkok 10110, Thailand
Phone: +66 2 022 2222
Website: https://www.samitivejhospitals.com/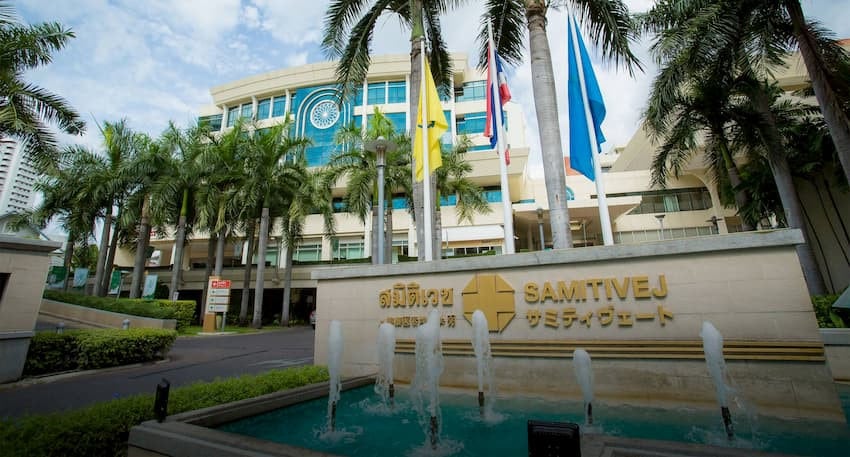 5. Bangkok 9 International Hospital
Bangkok 9 International Hospital is one of the leading private hospitals in Thailand under the BPK Hospital Group.
The hospital is conveniently located at a distance of 30 minutes from Bangkok's Suvarnabhumi Airport, a little south of Central Bangkok.
The hospital is well-equipped with an expert team of doctors and the latest medical equipment. It is certified by JCI (Joint Commission International) and HA (Hospital Accreditation).
The staff at the hospital speaks fluent English and is ever-ready to help you with anything you need.
Address: 362 Rama II Rd, Bang Mot, Chom Thong, Bangkok 10150, Thailand
Phone: +66 2 109 9111
Website: https://www.bangpakokhospital.com/en/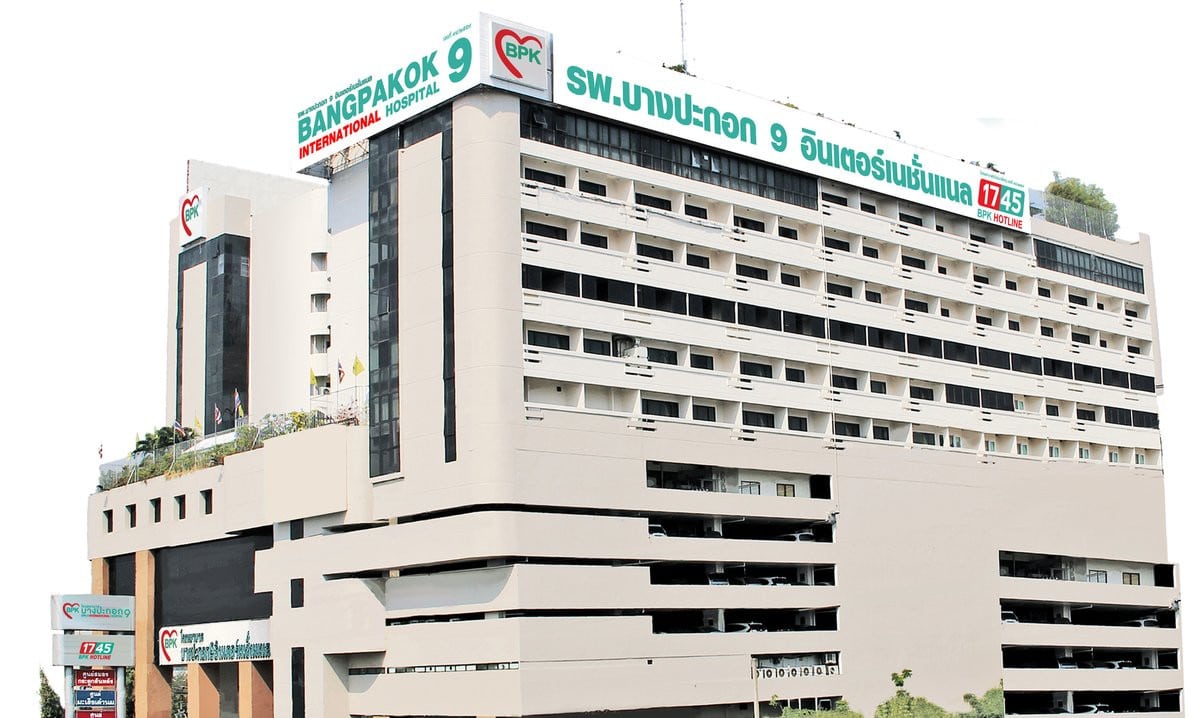 6. Bangkok Nursing Home
BNH dates back to 1897, when the British community in Bangkok established the hospital on Phya Dejo Road. Since then, it has evolved to become of the finest hospitals in Bangkok.
It is a first-class international medical institution that features some of the most sophisticated and up-to-date facilities in Thailand.
At present, it has over 120 beds for patients. The hospital provides both inpatient and outpatient services.
In addition to that, it has physicians in every field of medicine available for consultation round the clock.
Address: No. 2,4 Soi Chok Chai 4 Soi 84 Yaek 3, Lat Phrao, Bangkok 10230, Thailand
Phone: +66 81 341 3044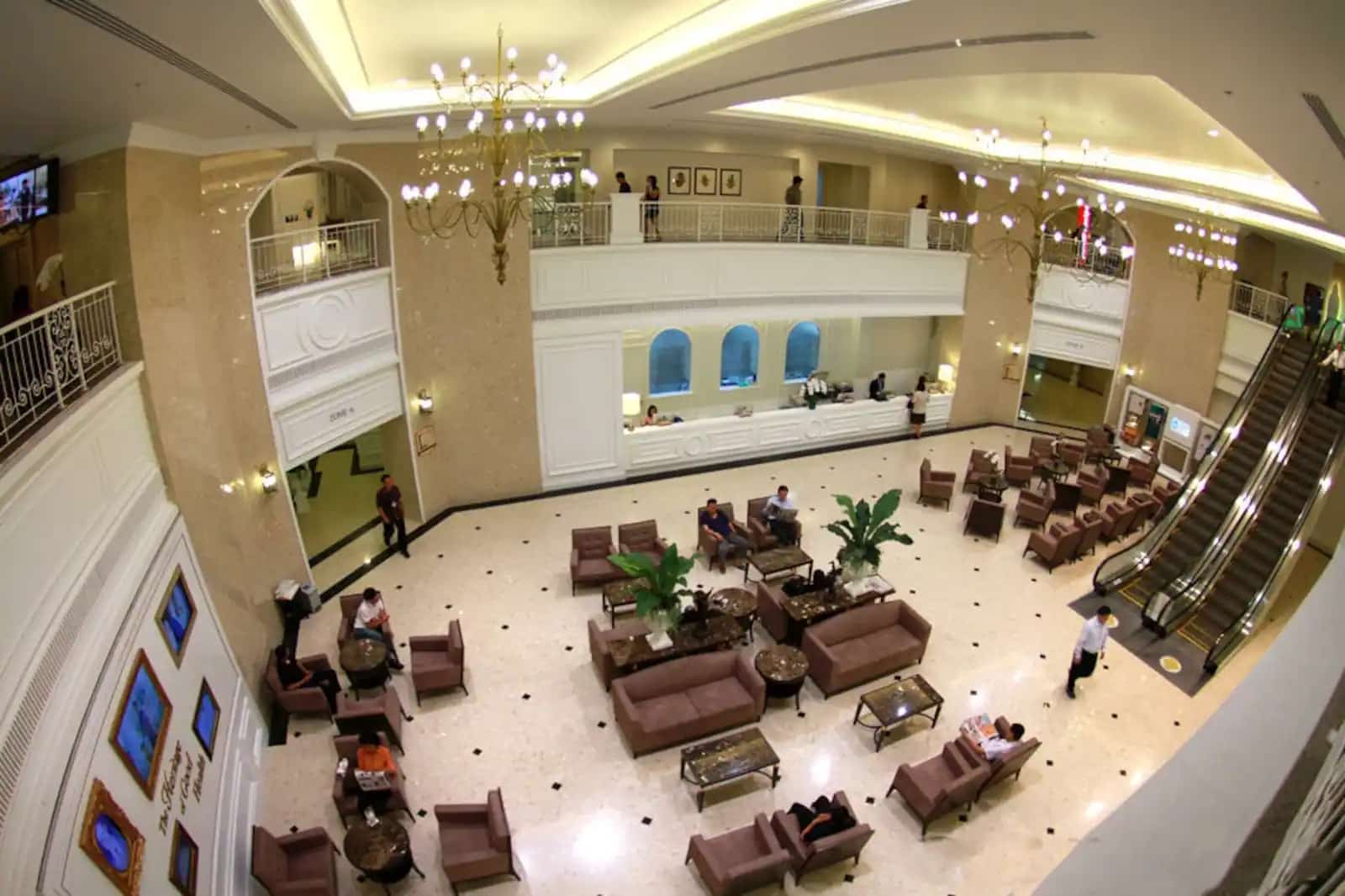 7. Bangkok Christian Hospital
The Bangkok Christian Hospital is as old as 73 years! The foundation of this hospital was laid in 1949 by the American Presbyterian Mission and the Church of Christ in Thailand.
Although the hospital has 'Christian' in its name, it is very inclusive and has treated people from all religions, castes, creeds, nationalities, and races alike.
The hospital is popular for treatment relating to minor ailments and has various dedicated departments such as ophthalmology, obstetrics, gynecology, orthopedics, radiology and adult psychiatry.
It also has its in-house International Refractive Center, Skin Care & Laser Centre and an EEG & Sleep Lab.
Address: 124 Silom Road, Suriya Wong, Bang Rak, Bangkok 10500, Thailand
Phone: +66 (0)2 625 9000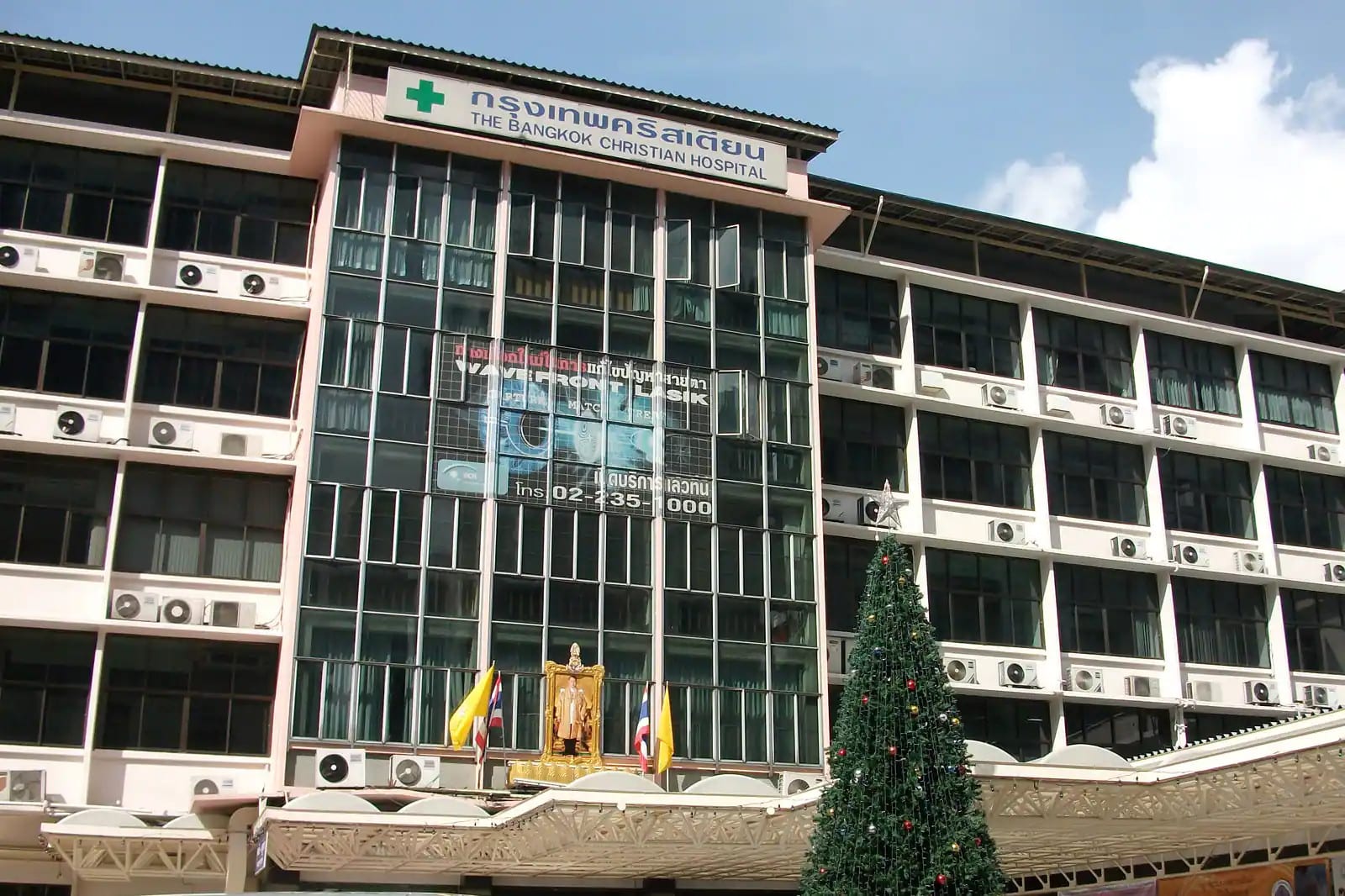 8. Phyathai Hospital
It is part of a group of hospitals that is operating in Bangkok since 1976. It is especially a good option for foreigners who come from different parts of the world.
This is because the Hospital's International Relations Centre (IRC) provides foreign patients with bilingual translators and interpreters.
It is equipped with modern-day medical technology and equipment and can have over 500 beds.
Location: 364/1 Sri Ayutthaya Rd, Phaya Thai, Ratchathewi, Bangkok 10400, Thailand
Phone: +66 (0)2 201 4600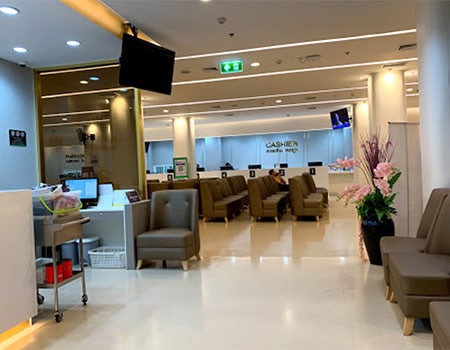 9. Praram 9 Hospital
The Praram 9 Hospital was opened in the year 1992 with the objective to provide healthcare of an international standard to the local Thai community.
The 15-floor building hospital is equipped with highly skilled and professional doctors who are highly dedicated to serving the people.
The doctors are certified both in Thailand and by the American Board.
Here you can avail yourself of a variety of services including kidney transplant and in-vitro fertilization (IVF) laboratory.
Location: 99 Rama IX Rd, Bang Kapi, Huai Khwang, Bangkok 10310, Thailand
Phone: +66 (0)2 202 9999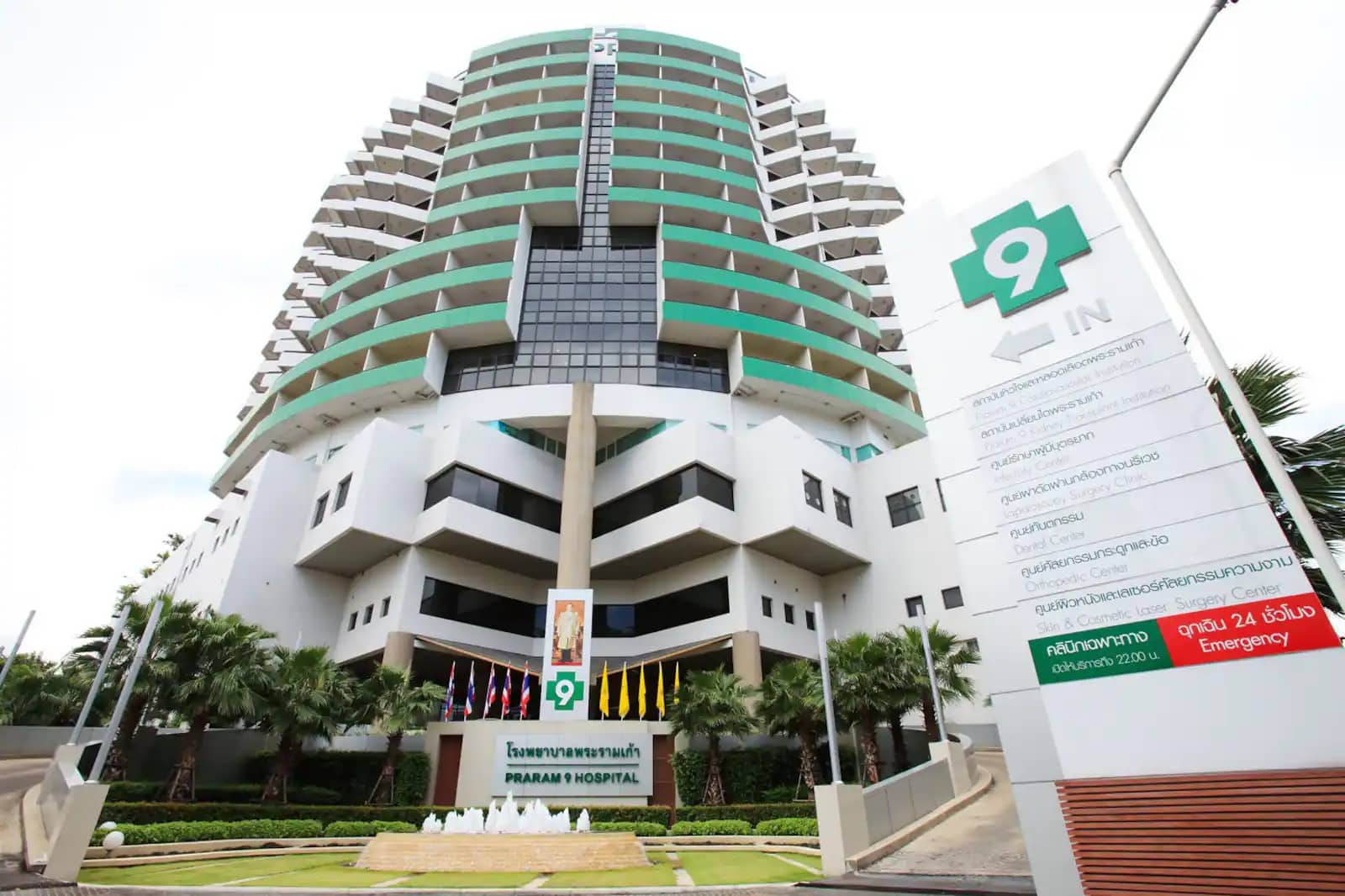 10. Central General Hospital
The Central General Hospital was established in 1992 and operates under the slogan "Friendly Hospitality & Good Health for All".
It is conveniently located on Phaholyothin Road in the Saphanmai area.
With a 300-bed capacity, the hospital offers a 24-hour service.
The services offered here are rehabilitation, dentistry, ophthalmic services, X-rays, psychiatry, child development, pediatrics, neurological surgery, orthopedic surgery, general surgery, internal medicine and emergency care.
Location: 290 Phahonyothin Rd, Anusawari, Bang Khen, Bangkok 10220, Thailand
Phone: +66 (0)2 552 8777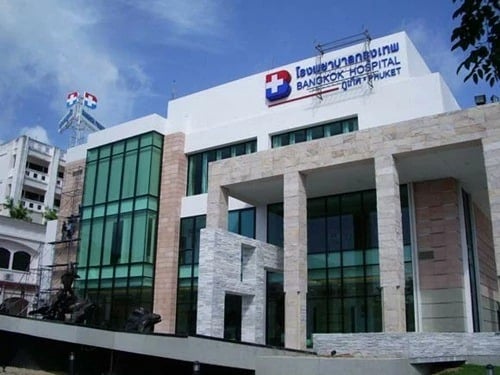 11. St. Louis Hospital
The St. Louis Hospital was opened in 1989 by Archbishop Louis Vey, the Head of the Roman Catholic Mission in Siam. It's the only non-profit private hospital in Bangkok.
St Louis serves both outpatients and inpatients with all the in-patient rooms fully air-conditioned.
It is equipped with the latest and modern medical equipment along with a team of highly skilled doctors.
It features a Digital Catheterization Lab, Exercise Stress Test, Mammogram, and Bone Densitometry.
Inpatient rooms are all air-conditioned along with an Intensive Care Unit (ICU) and Cardiac Care Unit (CCU).
Location: 27 South Sathon Rd, Yan Nawa, Sathorn, Bangkok 10120, Thailand
Phone: +66 (0)2 838 5555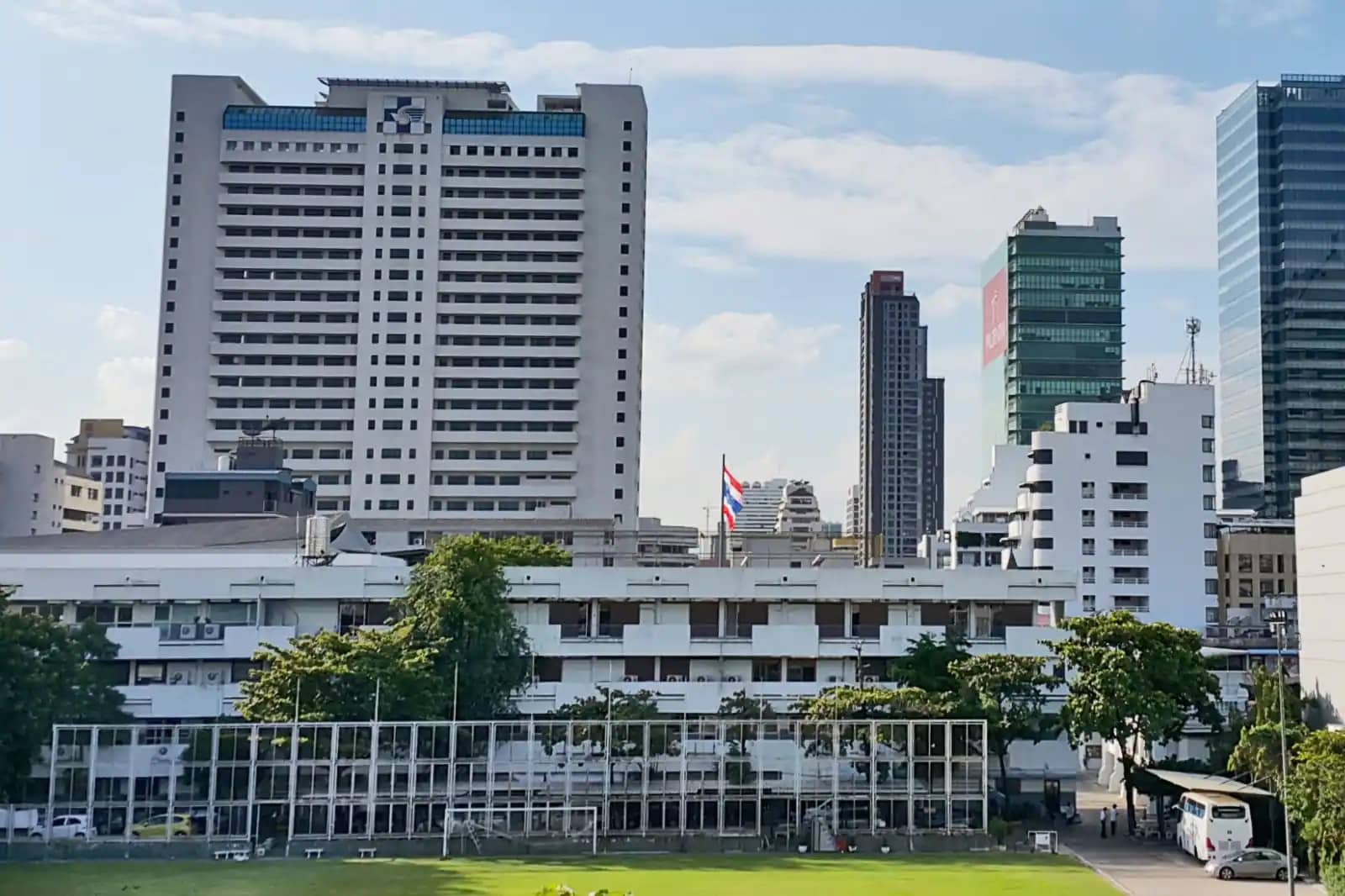 12. MedConsult International Clinic
MedConsult is a General Practice clinic located in the Thonglor area of Bangkok. It is suitable for both Thai locals as well as foreigners since the staff speaks both Thai and English.
The clinic has been operating since 2003 and provides excellent medical services to individuals, families, and companies.
Some of their popular services are consultations, vaccinations, sexual health checkups, botox and fillers, pap smears, and prescription refills.
The Owner, Dr. Donna Robinson is a UK-qualified doctor.
Location: The Racquet Club Floor 3 Building 2, Sukhumvit Soi 49/9, Khlong Tan, Watthana, Bangkok 10110, Thailand
Phone: +66 (0)2 018 7855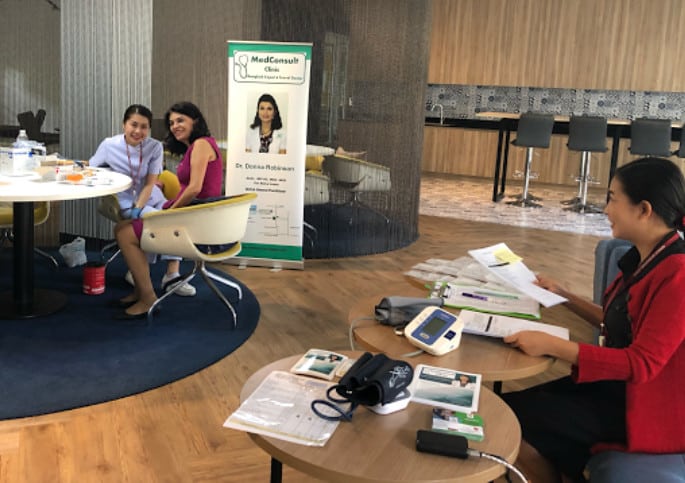 13. Ramkhamhaeng Hospital
The Ramkhamhaeng Hospital provides international quality healthcare at very competitive prices in Bangkok. The hospital has varied resources, experienced doctors, and modern-day facilities.
It has seven sister hospitals in Thailand.
The Bangkok branch has 350 beds with almost all important departments that cater to orthopedic surgery, cosmetic surgery, cardiac care, and fertility treatments.
Besides having expertise in health and medical tourism, the hospital is also adept at helping small and medium-sized companies control and maintain their healthcare costs.
Location: 436 Ramkhamhaeng Rd, Hua Mak, Bang Kapi, Bangkok 10240, Thailand
Phone: +66 (0)2 743 9999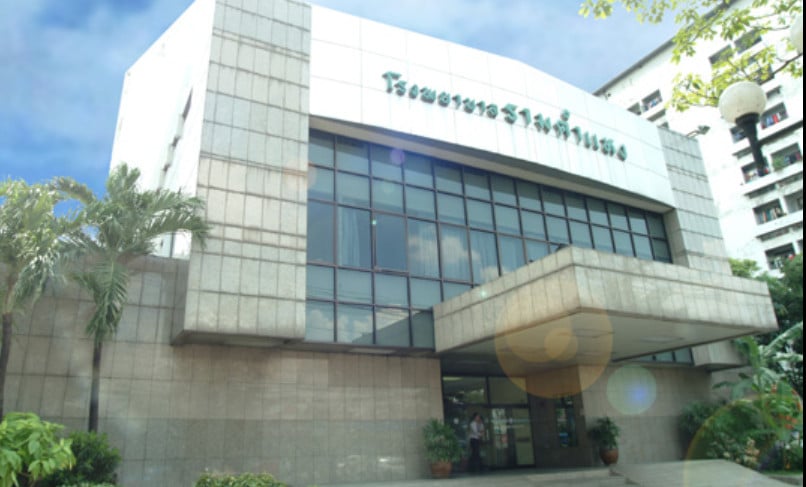 Final Words
This is a generic list of the best hospitals in Bangkok that you can trust for apt diagnosis and excellent treatment.
However, if you are looking for a specific specialist, do your own research as the specialists do not just stay associated with one hospital and can be consulted elsewhere.