The beautiful city of Bangkok has so much to offer that you would need your own car for the best experience.
Explore Bangkok with ease and convenience by renting a car from one of the best car rental services in Bangkok, offering a variety of vehicles and competitive rates for a hassle-free travel experience.
11 Best Car Rentals in Bangkok – 2023 Review
1. THCars.Rent
The rental has been in the business since December of 2014 and is considered one of the best rental shops in Bangkok.
It offers both short and long-term rentals. All the cars at ThCars, Rent have GPS Navigator, baby seats, unlimited mileage, and premium insurance.
At present, they have over 100 cars to choose from. There is a wide variety of cars to suit every occasion and budget.
The service package also includes delivery of the car to the hotel, house, or condo in Bangkok and Pattaya.
All the cars are reliable and practical models, but they are only serviced at official service centers.
Address: Diamond, 1558/1 Sukhumvit Road, Soi Sukhumvit 48, Bangkok 10260, Thailand
Phone: +66 92 367 7799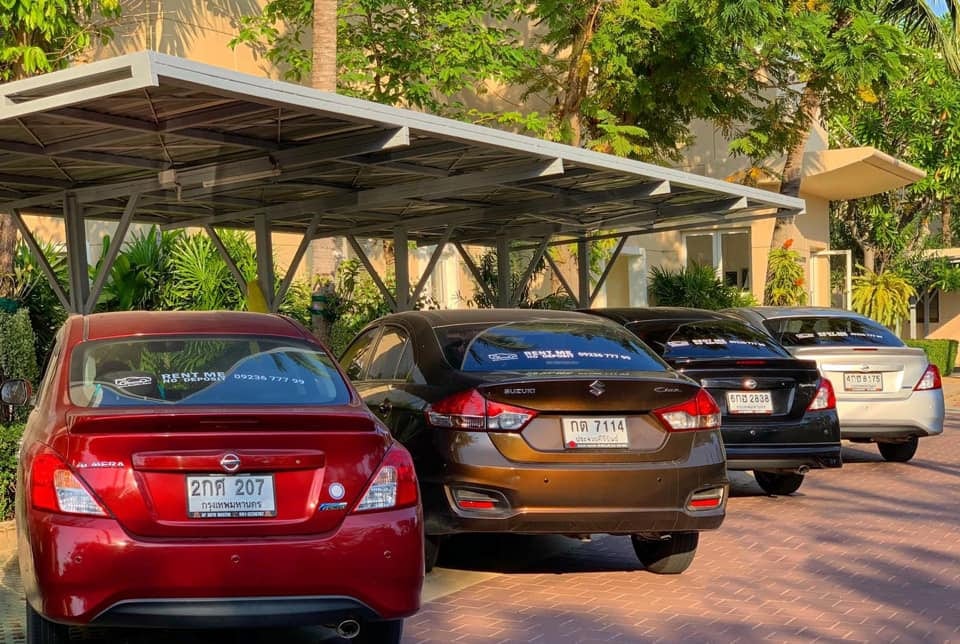 2. Haupar Company Limited
The Haupar Company Limited is a car-sharig startup that was started four years ago.
The aim of this rental is to utilise innovative technology to solve urban problems such as smog and transport congestion.
Their goal is to allow anyone to transport seamlessly throughout the cities without having to own cars.
It helps to reduce greenhouse emissions and develop a more sustainable and environmentally conscious transport model.
You can easily book a car from their app.
Address: Payatai Plaza, No. 128/21, 3rd Floor, Phaya Thai Rd Building, Thung Phaya Thai, Ratchathewi, Bangkok 10400, Thailand
Phone: +66 84 700 4381
Website: https://en.haupcar.com/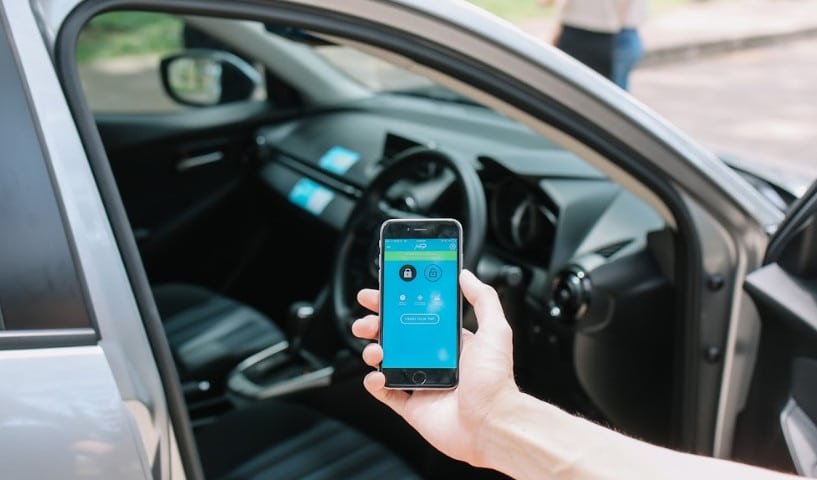 3. Budget Car Rental
The Budget car rental is a premium renting service with branches in almost all prominent cities of Thailand. The head office is in Bangkok.
It is very popular among locals as well as foreigners and they prefer payments through credit cards.
The rental offers a very reliable and prompt service at competitive prices. The rental fees start from 1200 Thai Baht a day.
The prices vary depending upon the models of the cars that you rent. The cars are sanitised and cleaned after each use.
Address: 19/23 Royal City Avenue, Building A, New Petchburi Rd., Bangkapi, Huai Khwang, Bangkok 10310, Thailand
Phone: +66 2 203 9200
Website: https://budget.co.th/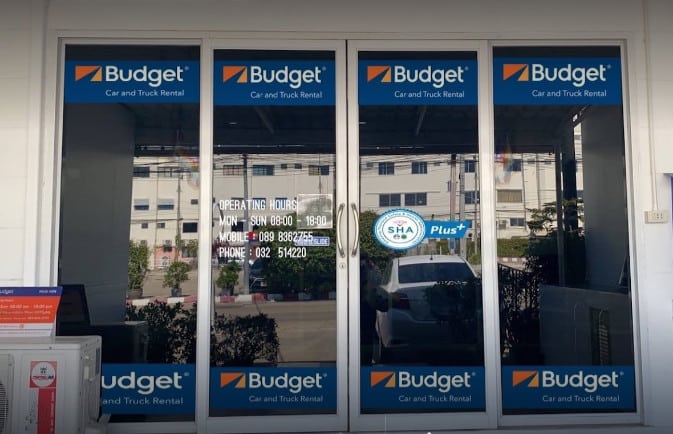 4. Siam Car For Rent
Siam Car for Rent is another highly recommended car rental company in Bangkok, Thailand.
The rental is widely popular due to its competitive rates and excellent service. All their cars are well-maintained and regularly serviced.
There is GPS on every vehicle that can help you save your time finding the correct destination, whether travelling for business or pleasure.
In most cases, you should specify that you would like the GPS option when you reserve the car, whether you book online or over the phone.
Address: 1 Glas Haus Building, 15 Floor, Room no.1501/3, Watthana, Bangkok 10110, Thailand
Phone: +66 2 182 9770
Website: https://www.siamcarforrent.com/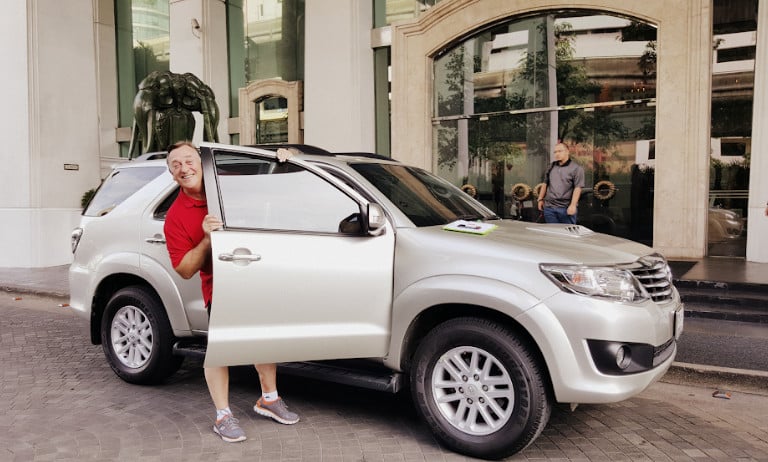 5. Sawasdee Rent A Car
The Sawasdee Rent a Car has been in the rental business since 2006. It is usually preferred by tourists who come for long stays in Thailand.
The rental offers monthly, quarterly, half-yearly, and yearly rental plans to the long-staying tourists.
The service is very professional and smooth. Free pick-up and drop-off service is available, with unlimited mileage, no hidden clause, and no hefty deposit.
At Rent a Car, you can also avail of a 24 hours roadside assistance and Collision Damage Waiver (CDW).
Address: 399 Interchange 21, Level 33, Sukhumvit Road, Khlong Toei Nuea, Watthana, Bangkok 10110, Thailand
Phone: +66 81 346 6888
Website: http://sawasdeerentacar.com/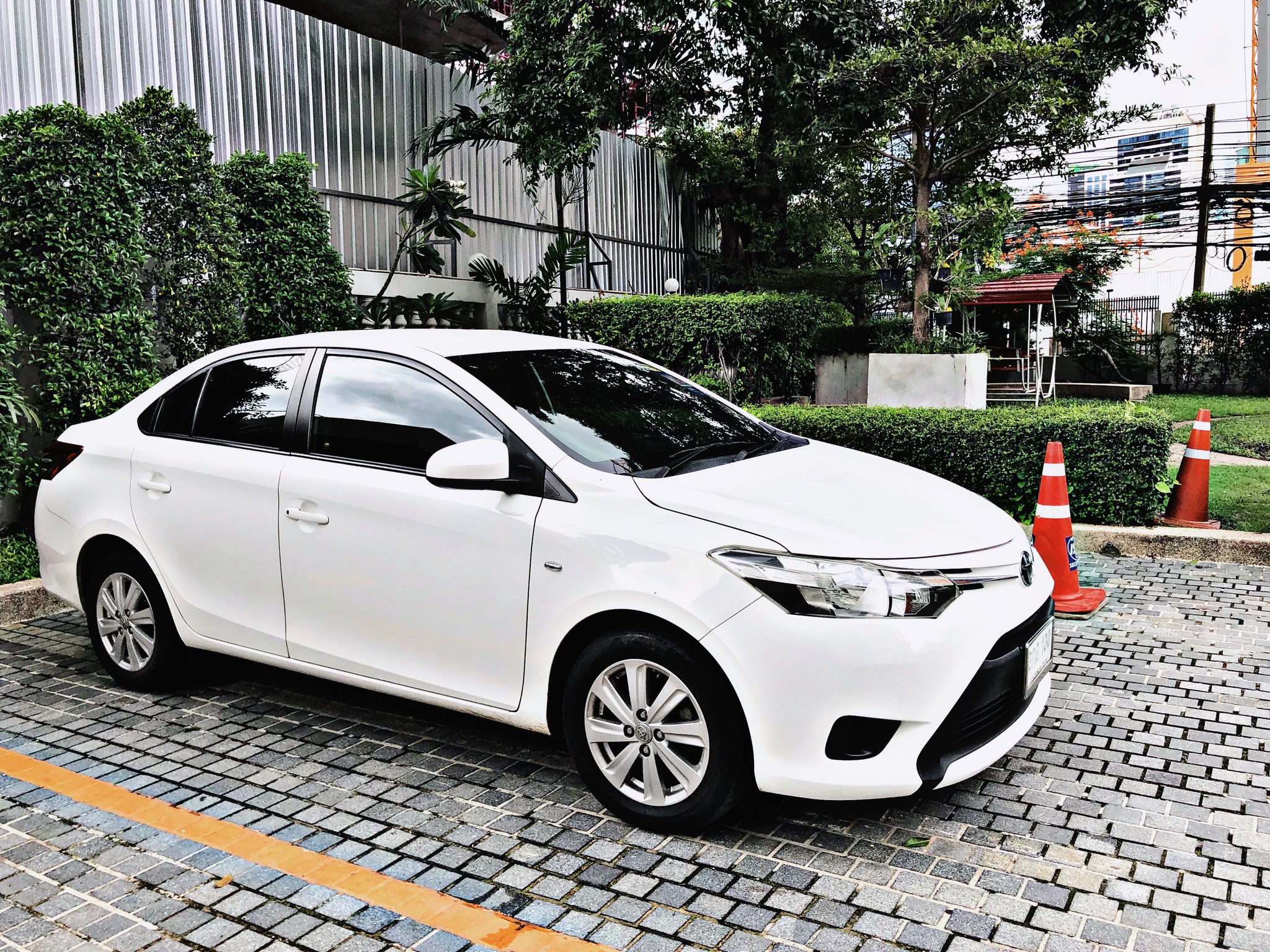 6. Luxury Car Rental
As the name suggests, luxury car rental caters to the premium car rental requirements of locals and tourists.
They give out luxury cars for rent, such as Rolls Royce, Mercedes, Porsche, Mini Cooper, Audi, BMW, etc.
All the cars are fairly new and maintained in good condition. Fast response, even during weekends!
They have a massive car collection!
Address: Notting Hill, Sukhumvit 105, Khwaeng Bang Na, Bang Na, Bangkok 10260, Thailand
Phone: +66 66 010 6238
Website: https://www.thebestchiangrai.com/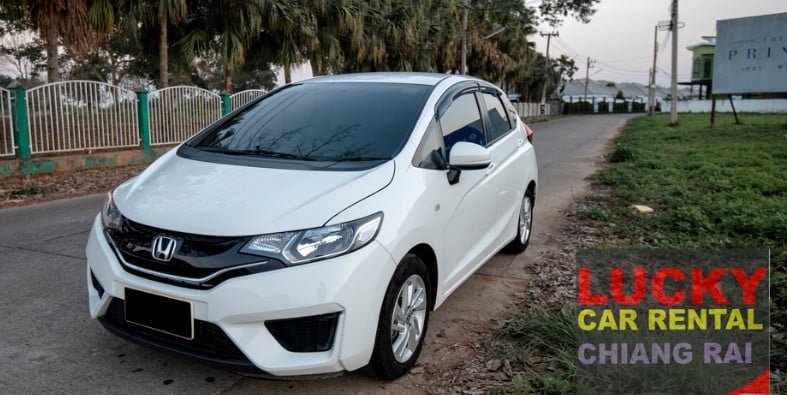 7. Ezy Rent a Car
It is another very popular car rental in Bangkok that has been renting cars for the past fifteen years now.
The rental office is located just North of Victory Monument, which is very easy to locate using Google Maps.
The booking process is very easy with a deposit and a copy of the passport that is refundable.
Address: 226 Phahonyothin Rd, Samsen Nai, Phaya Thai, Bangkok 10400, Thailand
Phone: +66 2 000 2427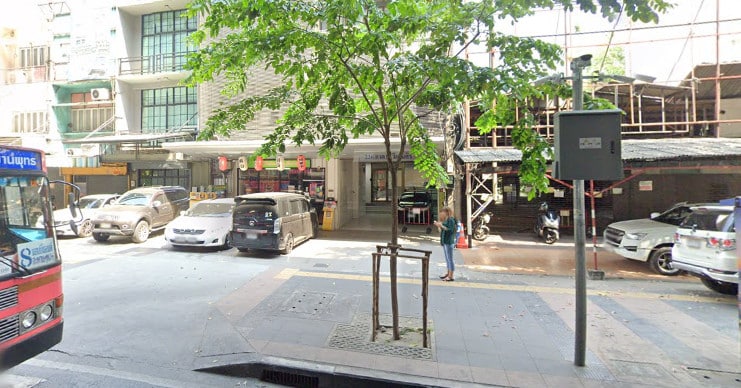 8. Europcar Thailand Sofitel Sukhumvit
You can trust Europcar rental for a perfect car renting experience in Bangkok. Here you can enjoy a convenient rental service from courteous staff.
The rental rates are very competitive considering the fine quality of cars. All the vehicles are regularly serviced and are in excellent condition.
Address: 13-15, 10110, 189 Sukhumvit 19 Alley, Khlong Toei Nuea, Khlong Toei, Bangkok 10110, Thailand
Phone: +66 64 931 3399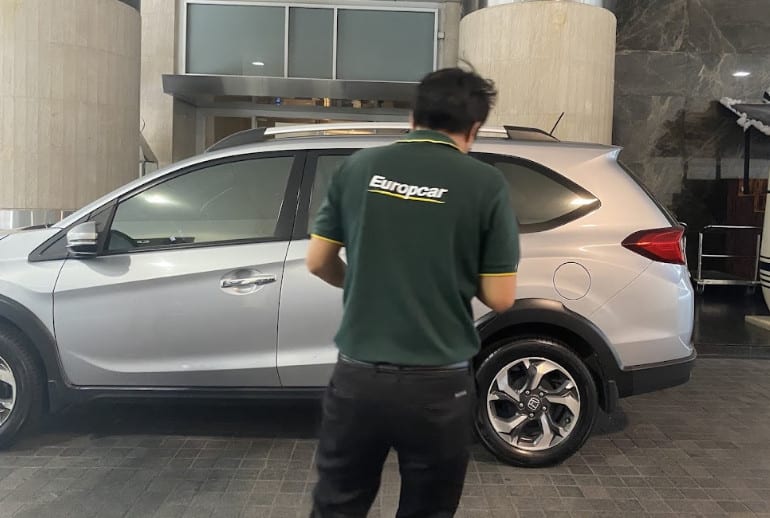 9. Hertz Car Rental
It is one of the best car rentals in Bangkok that you can trust for a fuss-free car rental service. The staff at Hertz is very professional and friendly.
They are flexible and let you return the car even after working hours without any extra charges.
The cars are all clean and regularly serviced.
Address: 46 Kronos Sathorn Building, N Sathon Rd, Silom, Bang Rak, Bangkok, Thailand
Website: https://www.hertzthailand.com/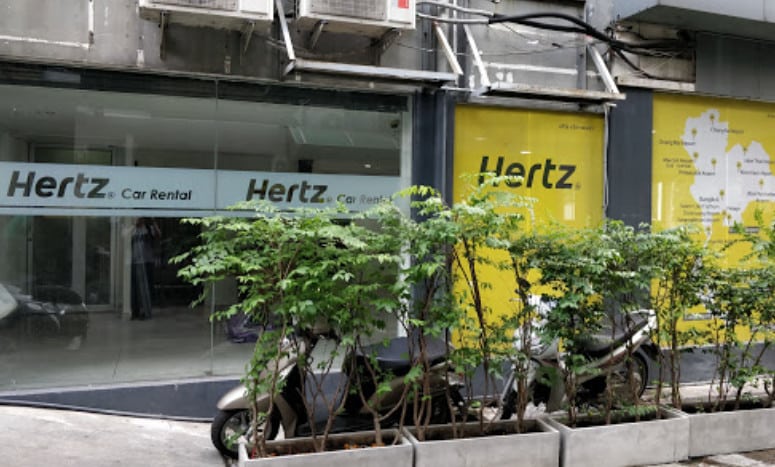 10. Drive Car Rental
It is a premier car rental service in Bangkok that has branches in other cities of Thailand as well. The agency offers competitive rates and a variety of vehicles to choose from.
You can hire cars online ahead of time or choose your preferred vehicle upon arrival.
Do take advantage of their stellar customer service and high-quality cars. The rental also offers special promotions throughout the year.
In addition to short-term rentals, they also offer long-term car rental and a chauffeur service at this location.
Address: 727 Srinagarindra Rd, Khwaeng Suan Luang, Suan Luang, Bangkok 10250, Thailand
Phone: +66 2 821 5992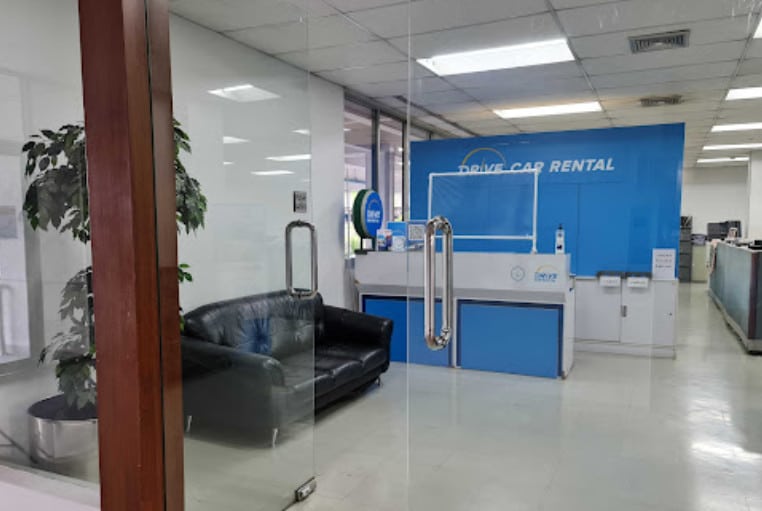 11. Sixt Car Rental
Last but not least, Sixt is best car hire that has branches in other cities as well. Their staff and services are very organized, with convenient pickup and return.
The cars are regularly cleaned and are always smelling fresh and good.
Address: 888 Soi Lat Phrao 112, Phlabphla, Wang Thonglang Bangkok 10310, Thailand
Phone: +66 86 909 4422
Editor - Thailand Nomads
Cindy quit her 9 to 5 job to pursue her passion for exploring mesmerizing locations in Thailand. She has been living here for the past 5 years now and through Thailand Nomads, she shares her experiences and insights about the must-visit places in Thailand.
Email: cindy@thailandnomads.com