After hours of research, we could finalize this list of the best gyms in Bangkok that you must definitely check out.
While these gyms are mostly centered around fitness, I recommend you visit at least one of them to get a first-hand understanding of how Thai locals work out.
Discover the Top Gyms in Bangkok, where state-of-the-art facilities and expert trainers cater to fitness enthusiasts seeking the perfect workout experience in the bustling metropolis.
17 Top Gyms in Bangkok – [2023 Update]
1. Jetts 24-Hour Fitness Gym
Jetts is an international fitness chain that has multiple locations around Bangkok.
One of the best features of Bangkok Jett Gym is that they are open 24/7. Therefore, you can work out anytime you want.
They aim their modern gyms at young, working professionals who are likely to enjoy the ease of working out on their terms.
All the necessary facilities for a perfect workout are available at Jetts. You can find a Cardio Zone and functional training in every gym.
In addition, there's also a wide selection of free weights, training equipment, and machines.
Make sure to take advantage of Jetts' free trial to experience the gym before buying a day pass or a membership!
Address: Various locations in Bangkok:
BTS ASOK BRANCH: 348, 348/2 Sukhumvit Rd, Khwaeng Khlong Toei, Khlong Toei, Bangkok 10330 (BTS Asok branch).
Phone: +66 63 850 3316
Website: www.jetts.co.th
2. The LAB, Sukhumvit
The LAB is a boutique strength and conditioning fitness studio that provides personal training, group fitness classes, specialized programs, rehabilitation services, and youth training.
The trainers have their individualized approaches with attention to focus on functional training and movement patterns.
The owner, Rich, and his team are very passionate about fitness and will coach and train you to increase your physical fitness and athletic performance drastically.
It is a great workout space with excellent programs. Their services include nutrition consulting, massage therapy, and strength & weight loss programs.
Address: RSU Tower, 2nd Floor, Soi Sukhumvit 31, Khlong Toei, Bangkok 10110, Thailand
Phone: +66 2 662 1618
Website: www.thelabbangkok.com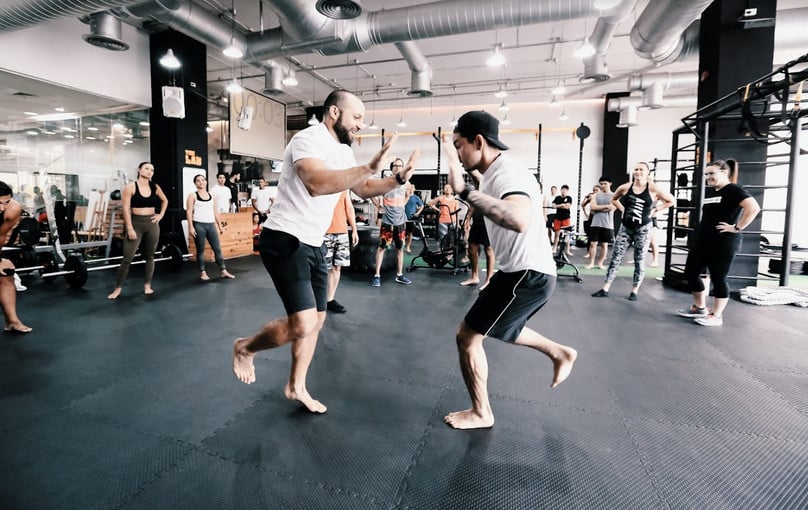 3. BASE Bangkok
The BASE fitness studio has three locations in central Bangkok, offering a mix of HIIT and strength training.
They have both personal training and group fitness programs for trainees.
It has been conferred the title of the 'Asia's Gym of the Year' in 2018 and 'Bangkok Best Studio' in 2020.
The gym has its own data-driven system called BASELINE Technology which tracks your body composition and fitness markers to keep you motivated to hit your goals.
You get the record of your stats, tracking exactly how much faster and stronger you're getting through this tech.
Address: Building 2, 772/665 Unit 208-209 Noble Remix, Soi Sukhumvit 36, Khlong Tan, Khlong Toei, Bangkok 10110, Thailand
Phone: +66 2 160 6065
Website: https://basebangkok.com/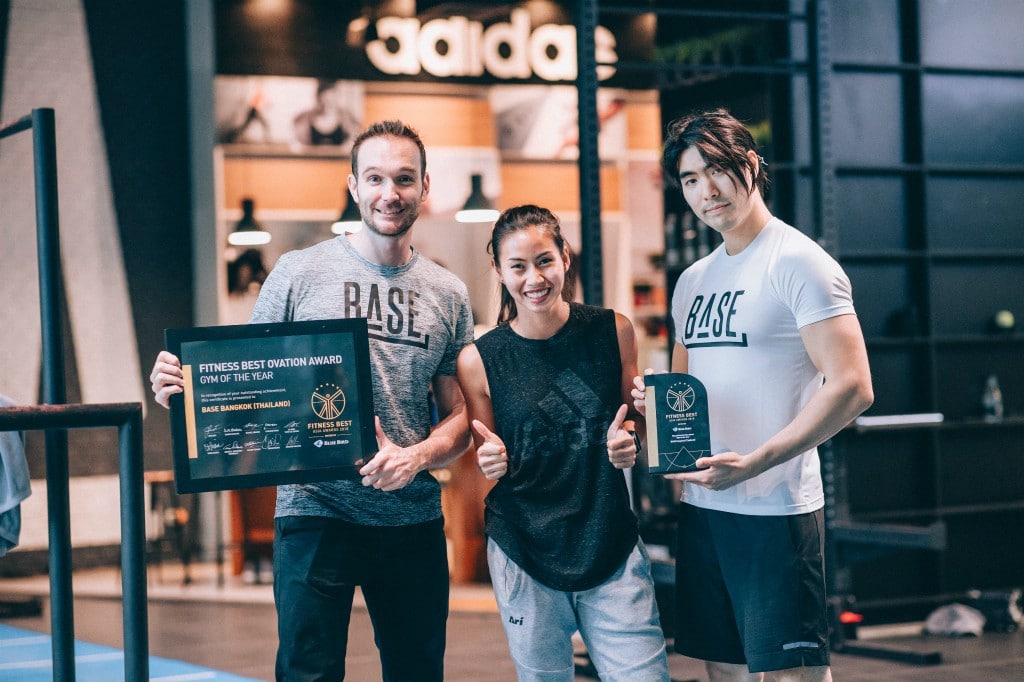 4. Crossfit Gym
Crossfit is the most inclusive gym in Bangkok and has been in the business for over five years.
With high-intensity functional movements, CrossFit Arbkk has a training philosophy that coaches people of all shapes and sizes to improve their physical well-being and cardiovascular fitness.
The coaches, Vartan and Jun, are very knowledgeable and helpful.
The gym hosts a class on Sundays by a weightlifting champion that can help you enhance your movements and fitness.
The gym owners, Gokce and Max, are very kind and informed individuals who can help you choose from different programs.
Address: 1643/5 New Petchaburi Rd, Makkasan, Ratchathewi, Bangkok 10400, Thailand
Phone: +66 91 720 9727

Website: www.crossfitarbkk.com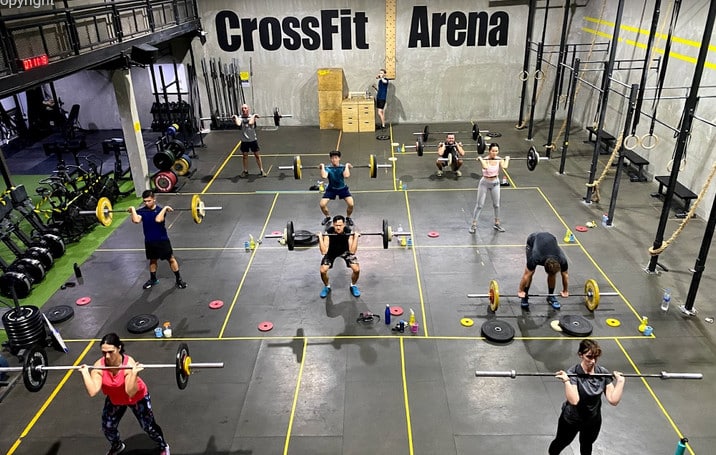 5. Muscle Factory
It is the best traditional fitness training gym in Bangkok.
This huge gym is fully equipped with various machines, from old-school to modern equipment.
Besides fitness and gym-lovers, this gym also attracts bodybuilders thanks to the gym's selection of weights.
In addition to its huge size and numerous pieces of equipment, Muscle Factory offers advice for anyone interested in bodybuilding, fitness, strongman, powerlifting, and CrossFit.
Alternatively, if you need help with healthy food prep or even for a competition, they can provide great guidance for you.
You don't need to be a member because day passes are available.
Address: Address: 144, 144/ Soi Sukhumvit 56 Yak 3-1, Bangchak, 2 Soi Sukhumvit 56 Intersection 3-1 Bang Chak, Phra Khanong, Bangkok 10260, Thailand
Phone: +66 2 331 5277
Website: https://mfbkk.com/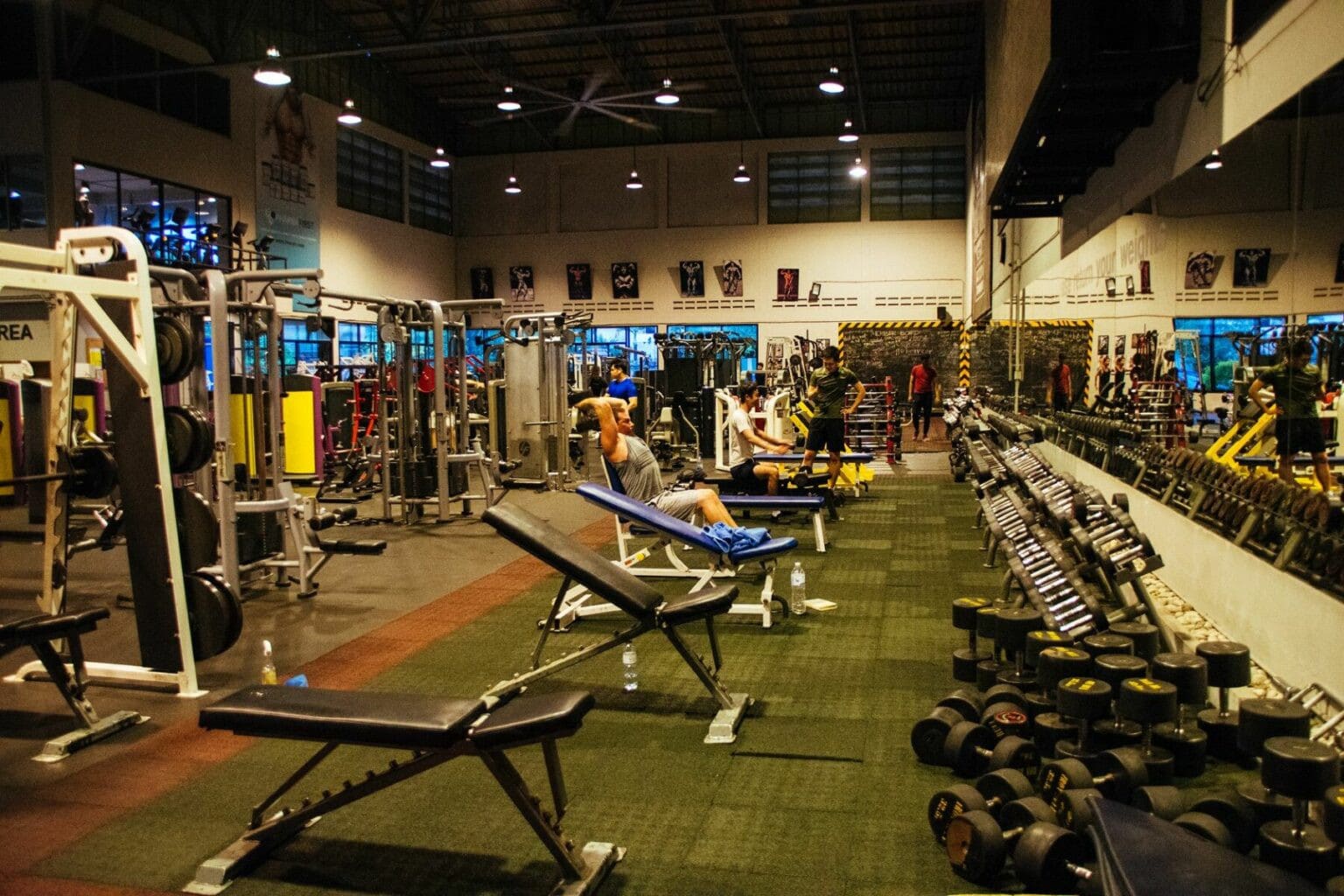 6. Fitness First
It is an international gym chain with over 360 branches across the world.
The branch at Chiang Mai offers personal training, an open gym, BodyFirst, Team Workouts, Zumba, pilates and a variety of different classes.
Fitness First hosts an annual New You Achievement Award function to encourage healthy lifestyles and fitness in people by honoring them with recognition.
Website: https://www.fitnessfirst.co.th/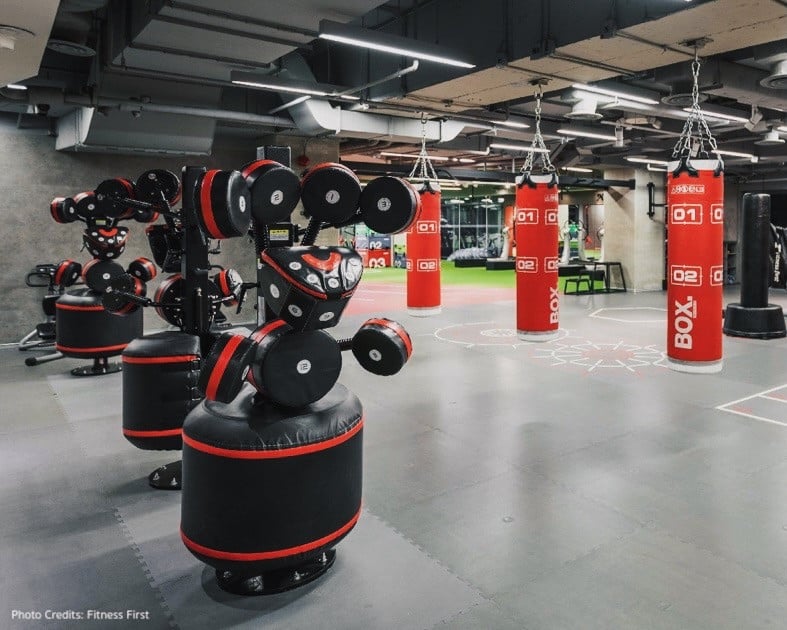 7. Physique 57
It is another premium international gym with roots in New York but several branches across Bangkok.
It has been named Physique 57 because it offers 57-minute classes of ballet-inspired barre workouts with intervals of cardio and strength training.
This special workout style is said to have four pillars: interval overload, isometric movement, 360 sculptings, and stretching intermission.
The group classes at Physique 57 focus on improving muscle strength with specified movements and strengthening and toning the body.
Address: 494 Phloen Chit Rd, Pathum Wan, Bangkok 10330, Thailand
Phone: +66 2 652 1703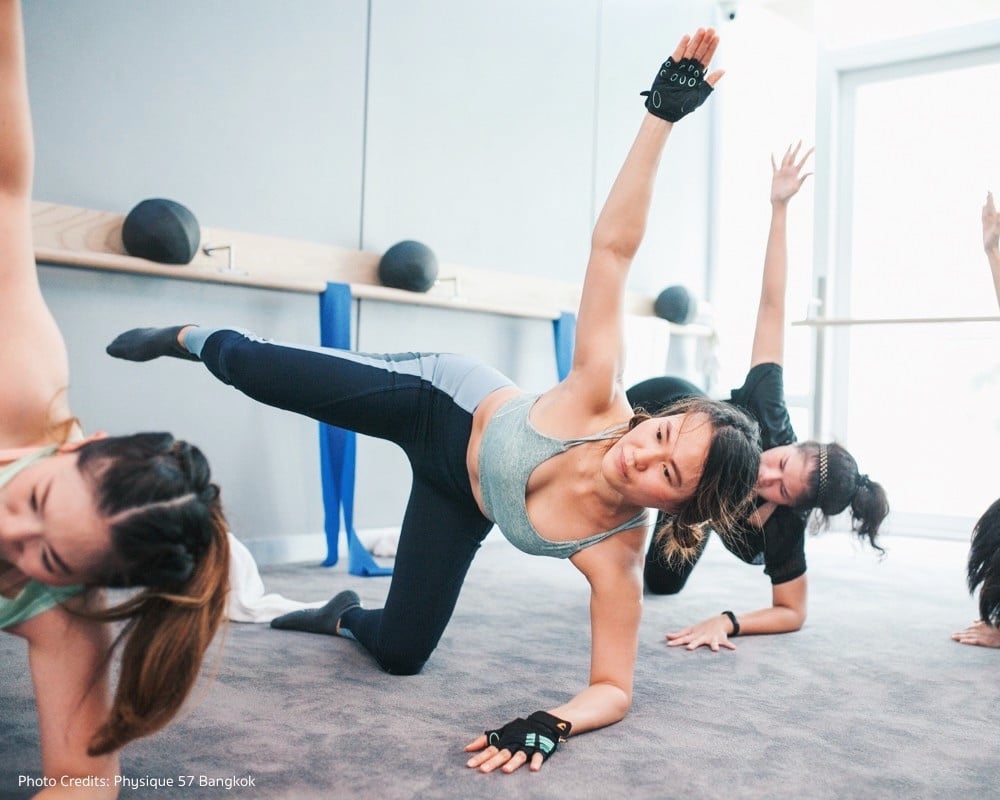 8. We Fitness Studio
It is a popular gym franchise in Thailand with seven branches in Bangkok itself.
There are two clubs: the We Fitness Studio- Society Club and the Signature Club.
The fitness center offers group classes and personal training in yoga, pilates, cardio, antigravity, spinning, Tai Citrix, body combat, and dance. You can buy the passes online.
Address: 89 Phaya Thai Rd, Thanon Phetchaburi, Ratchathewi, Bangkok 10400, Thailand
Phone: +66 2 309 3939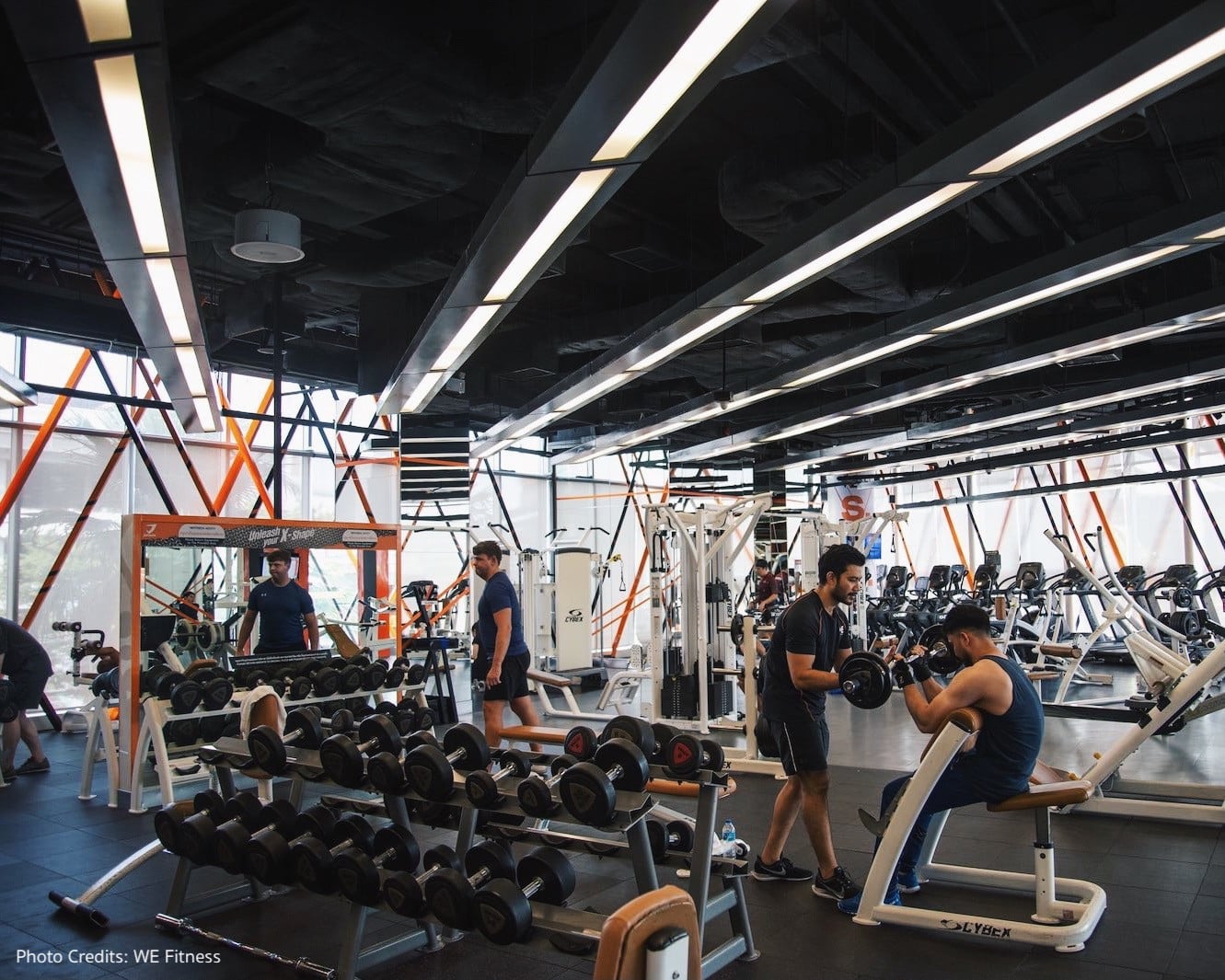 9. New Moves Gym
The New Moves gym is conveniently located next to the Renaissance Hotel, close to Chit Lom station. It has redefined fitness and training in Bangkok.
Their primary objective is to get you focused on training, nutrition and lifestyle. It has a wide variety of non-traditional equipment for both functional and strength training.
The assistance of their skilled professionals has helped various locals as well as tourists in attaining their fitness goals.
If you want to opt for a scientific way of training, this could be the best option.
Address: Lumphini, Pathum Wan, Bangkok 10330, Thailand
Phone: +66 2 652 0539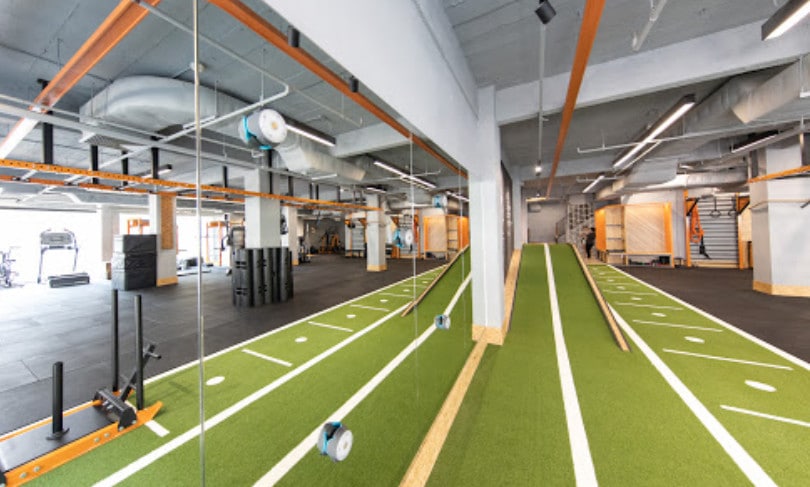 10. Fitness 24 Seven
It is a Swedish fitness chain having four branches in Bangkok.
The most centrally located branch is at the Sukhumvit road in the Klongtoey district. It is equipped with modern equipment and a security system.
As the name suggests, the gym is open round the clock on all days of the week, which is unique.
If you sign up for their membership, you get free access to all their gyms worldwide.
They also have a dedicated women's gym area, which is fully equipped with cardio machines, weight machines, free weights, and a stretching area.
Address: 1106 Sukhumvit Rd, Khwaeng Phra Khanong, Khet Khlong Toei, Bangkok 10110, Thailand
Phone: +66 62 545 9921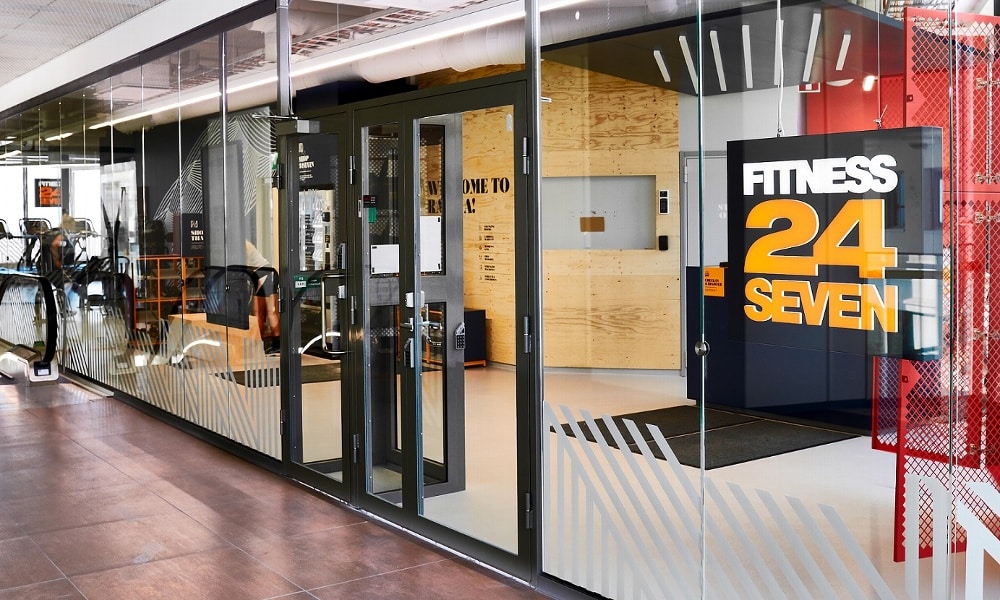 11. Ryde
RYDE is a very unique fitness center in Bangkok that you can consider for a peculiar workout.
It is a boutique indoor cycling studio that offers 45-minute to 1-hour sessions of high-intensity cardio and strength workouts.
The Gym is located near the Thonglor and Asoke BTS stations.
Here you can also avail yourself of themed classes such as Thai Pop, Old School Pop, to Justin Bieber cycling sessions.
The studio also offers protein shakes, cold-pressed juices, and more.
Ryde currently has two branches in Bangkok and is expanding to a third one.
Address: 3rd Floor Seenspace, 251/1 Sukhumvit 55, Thonglor Soi 13, Klongton Nua, Wattana, Bangkok 10110, Thailand
Phone: +66 2 185 2823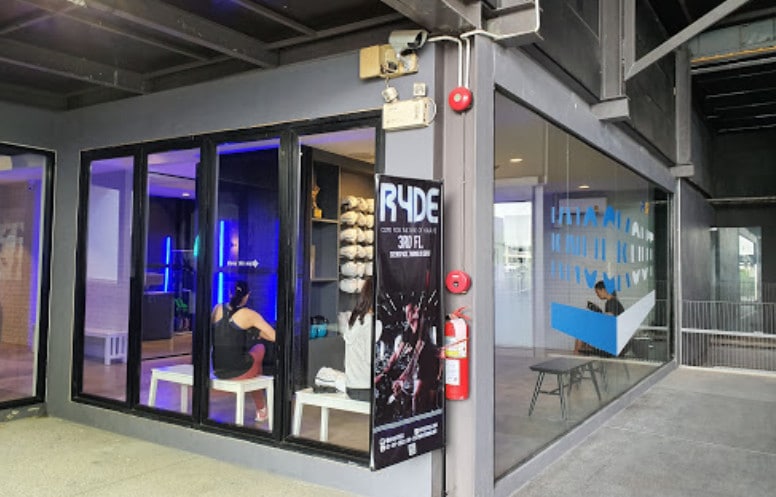 12. Cascade Club
It is deemed one of the best gyms and the only 5-star health club in Bangkok.
The club offers a modern and spacious environment for a perfect workout session.
It features expert personal trainers, an extensive range of equipment, a rooftop pool, and various personal and group classes.
You can also try out spinning and boxing along with BodyPump and Body Combat.
The location is also very convenient, right near BTS Chong Nonsi.
Address: 6/F, Ascott Hotel, 7 South Sathorn Rd.
Phone: +66 2 676 6969
13. Elite Training Center
Conveniently located at the heart of Sukhumvit, the Elite Training Center is one of the most popular gyms in Bangkok.
It features 50 stations of cutting-edge workout technology, a dreamhouse for passionate fitness freaks.
You can also find a great selection of non-combat Muay Thai-inspired classes here, such as Elite Fight Fit and Muay Thai 10.
The center also features a healthy kitchen and rooftop swimming pool amid a cozy atmosphere and an in-house tropical garden.
Address: Waterford Diamond Tower (10th Floor); 758/22 Soi Sukhumvit 30/1, Khlong Tan, Khlong Toei, Bangkok.
Phone: +66 2 661 3546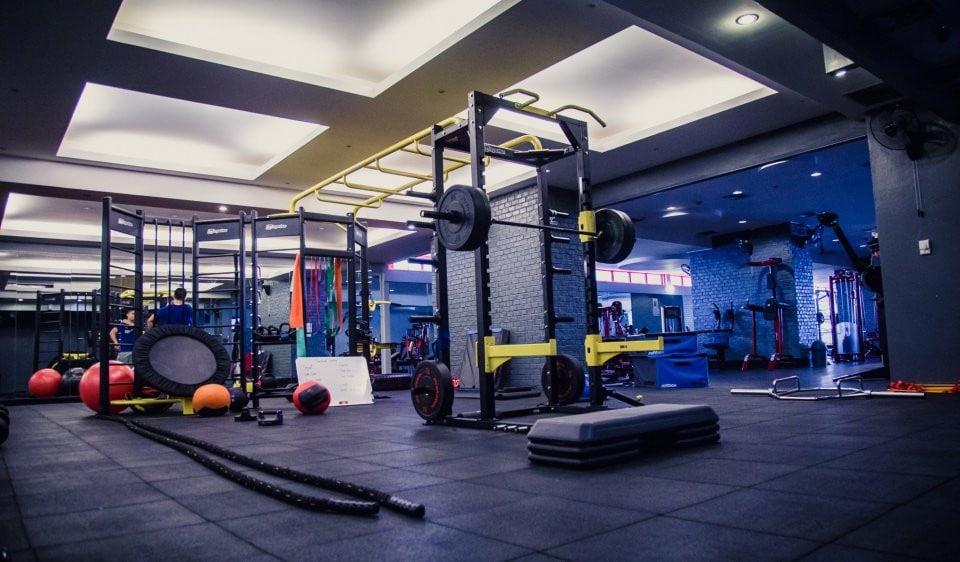 14. O2 Fitness
The O2 Fitness Gym is a popular name in Bangkok due to its top-notch services and widely scattered branches in Bangkok.
It has various branches across town, such as on Wireless Rd, Rama II, and Rama III. Besides, it offers an extensive array of exercise classes that are modern and up-to-date.
The workout options available here are yoga, core training, gym ball class, pilates, Zumba, and fitness boot camps.
Phone: +66 2 096 1881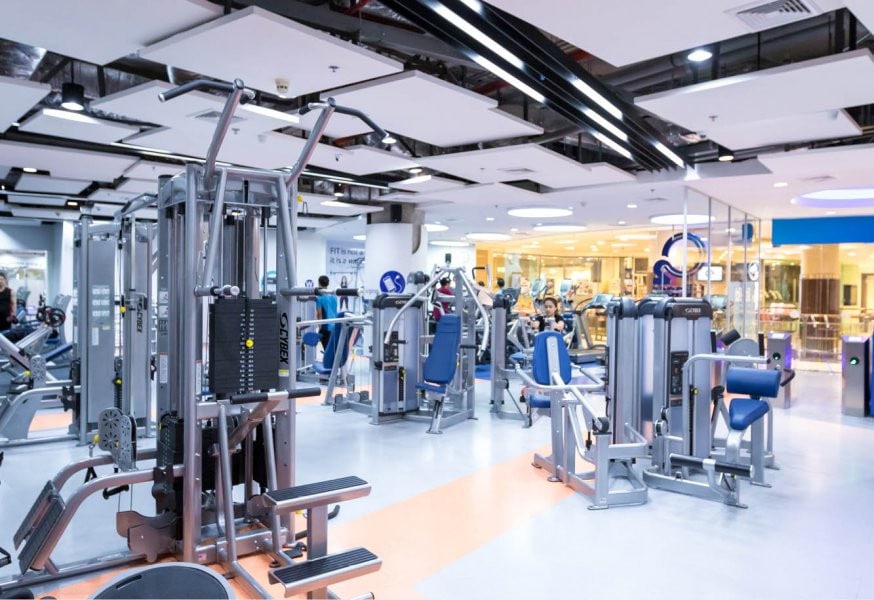 15. Knockout BKK
This gym offers extensive boxing classes in a party atmosphere. It is conveniently located inside the Seen Palace Mall in Thonglor.
It has classes that can suit people of all fitness levels. You can enjoy classes ranging from boxing to functional training.
The gym uses modern aqua training bags, which reduce the impact on your knuckles.
Address: 251/1 Thong Lo 13 Alley, Khlong Tan Nuea, Watthana, Bangkok 10110, Thailand
Phone: +66 2 185 2384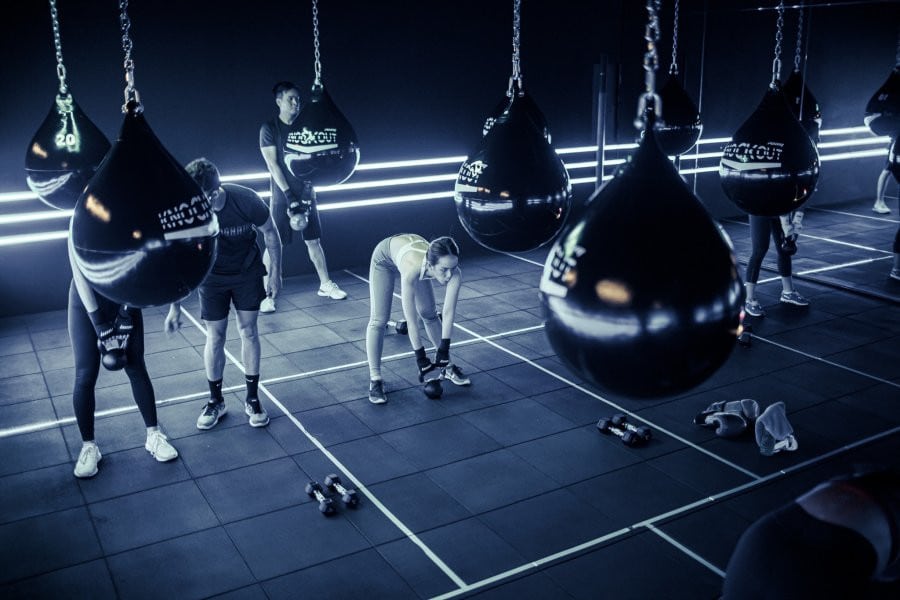 16. Westin Workout Studio
It is best for an extensive workout session as the gym has pretty much all the equipment you would need.
The equipment includes dual adjustable pulley machines, Smith machines, lat pulldown set-ups, medicine balls, and TRX, among others.
The workout classes provided here include yoga flow, circuit training, abdominal class, Zumba, and Thai boxing.
It also has a sauna, steam room, and rooftop pool.
Address: 259 Sukhumvit Rd, Khwaeng Khlong Toei Nuea, Khet Watthana, Bangkok 10110, Thailand
Phone: +66 2 207 8000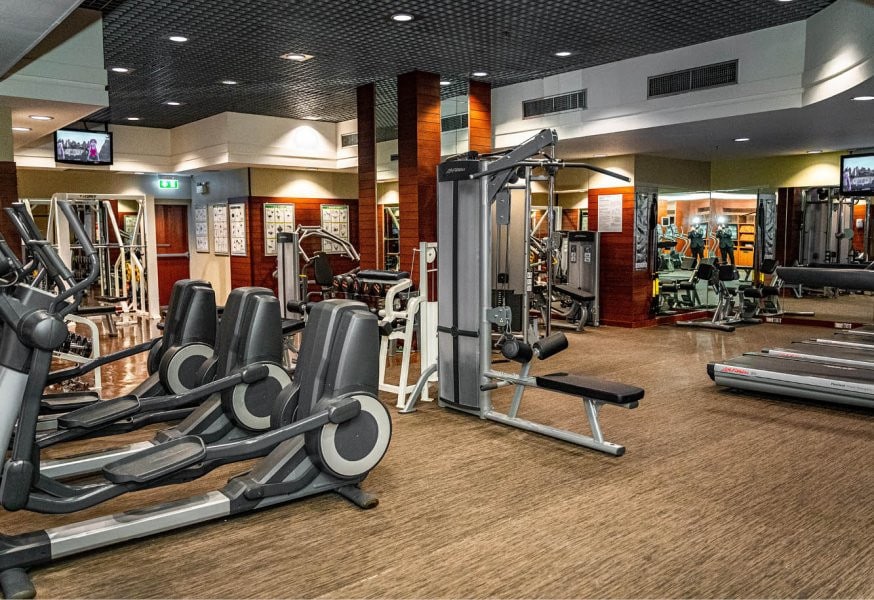 17. Tone Box
It is a premium gym situated close to the BTS Chidlom, Bangkok. The gym was founded by celebrity model and fitness influencer Stang Disayanon.
The fitness center focuses on the higher end of the gym scene. It aims to provide superior customer service with a tailored experience depending on an individual's needs.
The place is most suitable for people who want to experience diverse workouts and be treated like VIPs.
Address: 31 Soi Langsuan, Lumphini, Khet Pathum Wan, Bangkok 10330, Thailand
Phone: +66 82 161 1171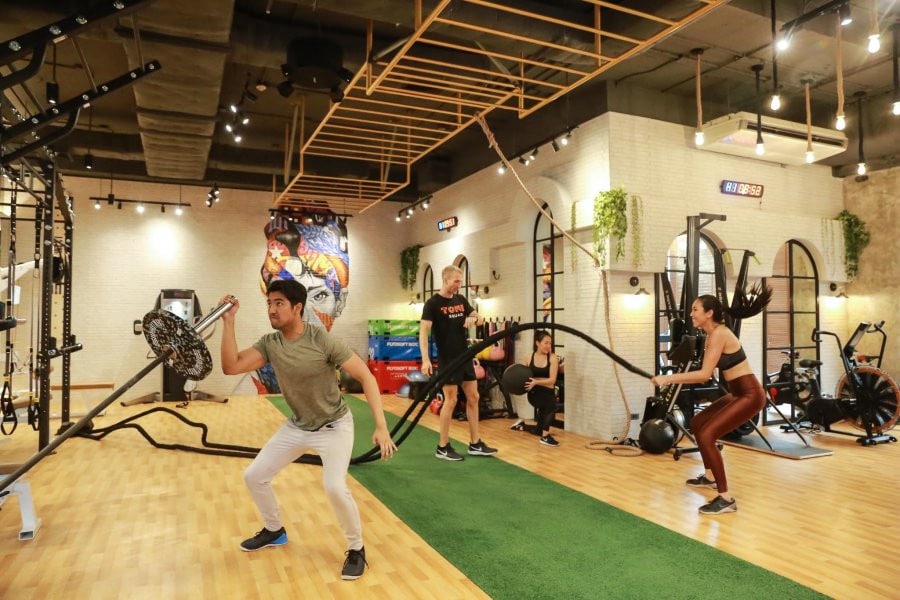 18. Active Life Fitness
The Active Life Fitness gym is located inside the Gateway Ekkamai shopping mall—right beside BTS Ekkamai.
The primary focus of the gym is on top-class service, a strong community vibe, and a huge selection of group classes taught by expert trainers.
Classes include "Bodypump"-– a session that promises to burn 540 calories in one go and RPM-– a group indoor cycling class that will take 640 calories off your body.
Address: 3 Sukhumvit Road Prakanong Phra Khanong, Khlong Toei, Bangkok 10110, Thailand
Phone: +66 2 115 3738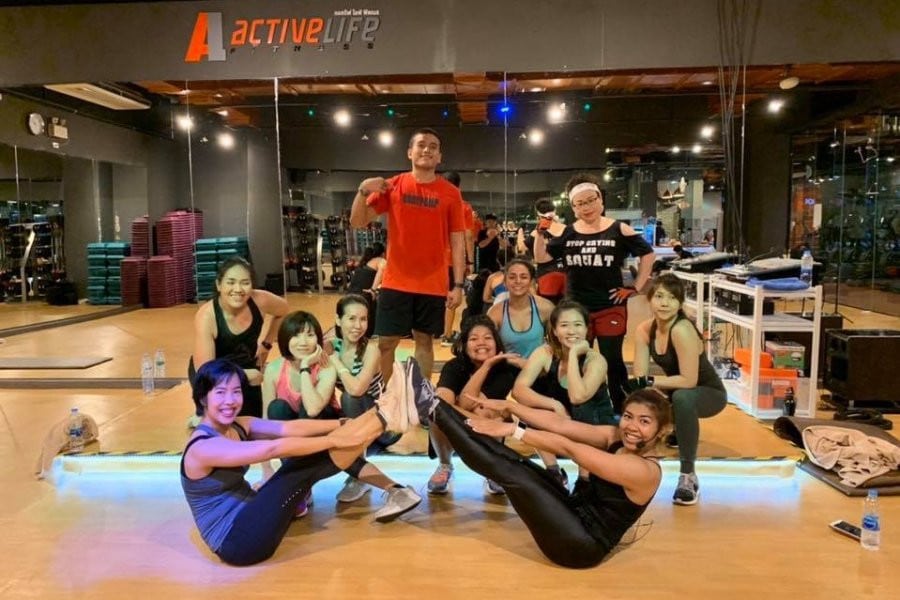 Your Takeaway
You can trust the gyms mentioned above for quality training and skilled coaches.
For more such updates on Bangkok or, for that matter, any city in Thailand, you can check out https://www.thailandnomads.com/.
Final Words
These four hospitals have been selected after hours of research and personally testifying the healthcare service they provide. Therefore, you can trust them for timely diagnosis and fair treatment.