Koh Lipe is a small tropical island located in Thailand's deep south, close to Malaysia. Due to its position, it is a little more difficult to get to, which is why it isn't quite on the list of Thailand's "must-sees."
Discover the best time to visit Koh Lipe, a tropical paradise where idyllic weather, temperature, and season conditions create unforgettable experiences.
While many tourists flock to this island gem between November and March, the end of December to next year February sees a peak in visitors seeking respite from colder climates. The months of January, February, and March are ideal for sun-seekers, offering warm, sunny days perfect for beach relaxation and exploration.
Alternatively, consider visiting Koh Lipe during the shoulder seasons, when crowds are thinner, and the island exudes a more tranquil atmosphere.
June, in particular, offers a sweet spot between the high and low seasons, showcasing the island's beauty without the bustling crowds.
Keep in mind, however, that the rainy season from mid-October to the end of December can bring intermittent showers and occasional storms, which may affect travel plans. In contrast, summer (June through August) is typically hot and sunny, providing ample opportunities for sunbathing, snorkeling, and diving in Koh Lipe's crystal-clear waters.
By understanding the island's weather patterns and seasonal variations, you can plan your perfect Koh Lipe getaway.
However, this far-flung island is a must-see for anyone who likes exploring the underrated hidden treasures in Thailand. But before you make up your mind to start for Koh Lipe, know that the best time to visit here is from November to March.
Since Koh Lipe is in a tropical region, there are only minimal seasonal changes, and the average monthly temperature is very stable.
Even during the Wet/Low Season, one can get hot, sunny weather. It is a great place to go on vacation because it rarely rains for extended periods of time.
To better understand the Koh Lipe weather, let us divide the seasons into High, Shoulder, and Rainy.
3 Best Time To Visit Koh Lipe: Weather, Temperature & Season
The Peak Season in Koh Lipe
The busiest time of year for travelers is mid-December through April when there is little precipitation.
Throughout the entire year, Koh Lipe experiences an average temperature of about 30 degrees Celsius.
In Koh Lipe, December through April is regarded as the dry months.
At this point, the sea is beautiful since it is so clear. This is the ideal time to go snorkeling or scuba diving to see the amazing corals and marine life nearby the island.
It is also worth noting that there are more ferries to Koh Lipe during the dry season.
The busiest time of year is also a perfect opportunity to experience Koh Lipe's diverse selection of bars, eateries, and nightlife. Don't forget to check out the world-class diving facilities that the island offers.
Visit Koh Lipe during Peak Season only if:
You don't mind spending more money on meals, lodging, and transportation
You want to guarantee that there will be no clouds, no rain, and exceptionally clean water
You're ready to plan ahead and make long-term reservations for lodging and transportation, and
You don't mind bustling streets and crowded beaches.
Temperature: 25-30 degrees with little rain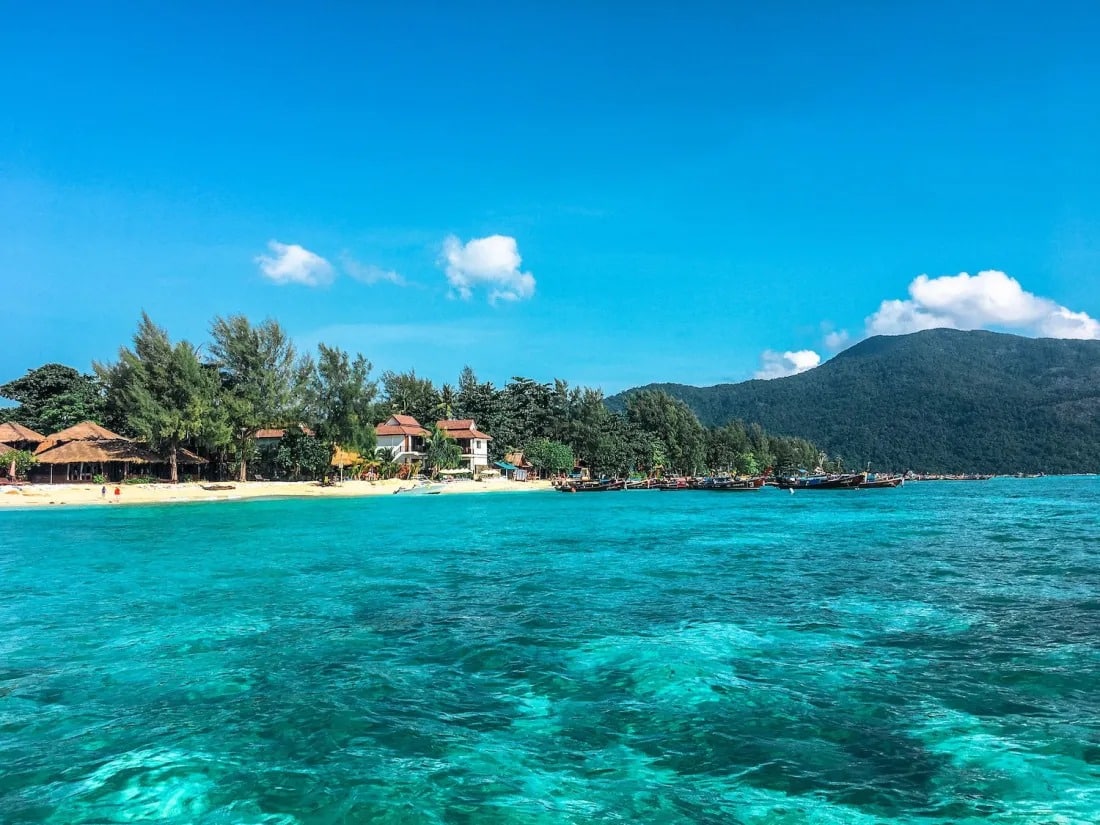 The Shoulder Season in Koh Lipe
March to May is considered the shoulder season in Koh Lipe. During this time, the island is beautiful, with perfect white sand.
The water is so clear that you can see the coral reefs from the shore itself.
The prices of most accommodations are moderate during the shoulder season, lower than peak season and higher than off-season.
If you are visiting Koh Lipe during the shoulder season, do not forget to visit the walking street lined by many restaurants and massage shops.
Visit Koh Lipe during Shoulder Season if:
You want to save money on transportation and lodging
You aren't afraid of a potentially choppy ferry ride to Koh Lipe,
You're willing to take a chance on some rain.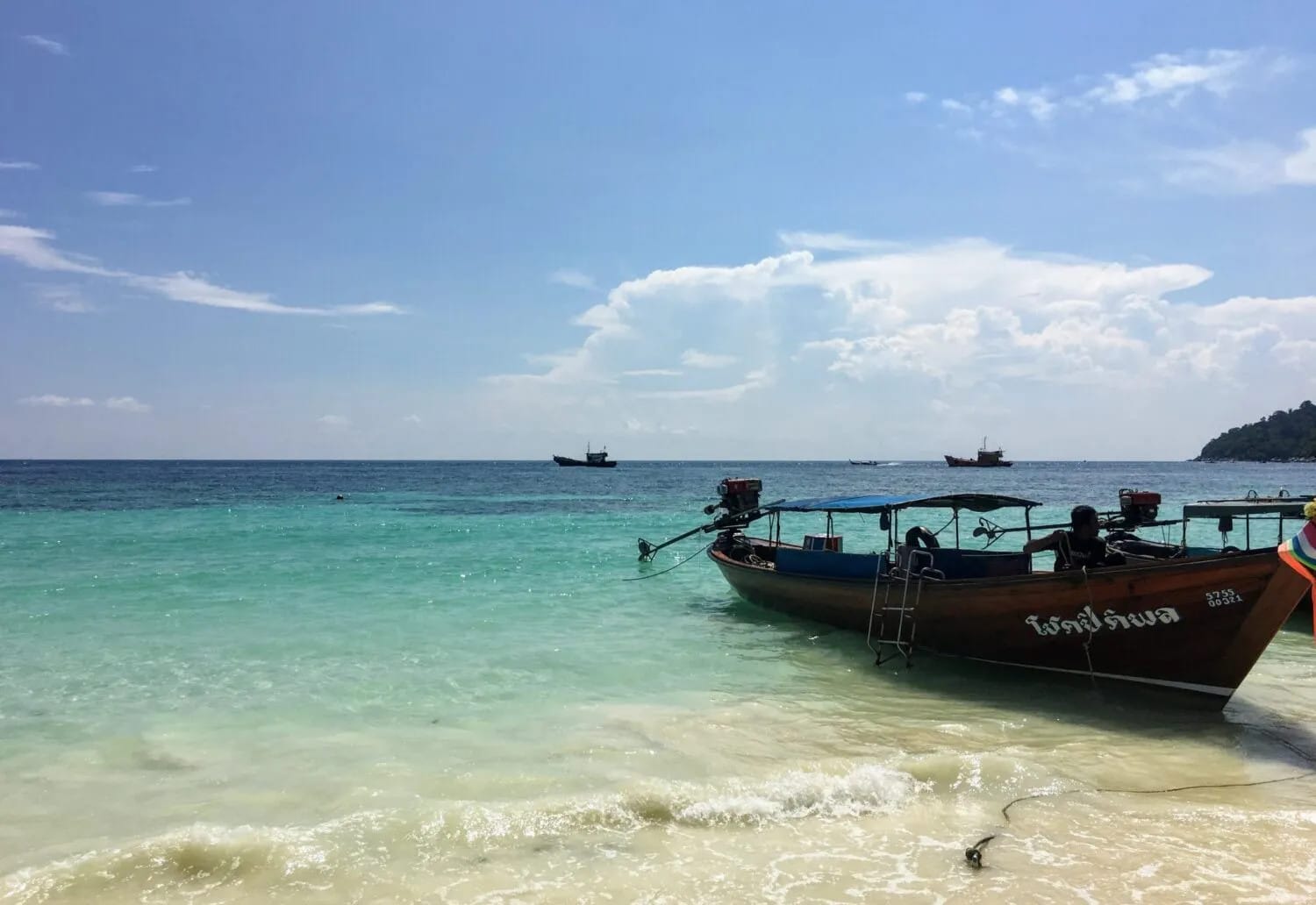 The Rainy Season in Koh Lipe
The rainy season, also known as the green season in Koh Lipe, is from May to October.
During this time, getting to Koh Lipe is a little more challenging, and the waves can be choppy during this time.
However, lodging is less expensive, and the beaches are less crowded.
During the Wet Season, there are typically several sunny breaks between brief but severe downpours.
Even if prolonged rainstorms happen occasionally, they are much less common than short rainstorms on average, so no one should be put off.
The drawback of traveling to Koh Lipe during the rainy season is that many businesses may be closed during this time.
Due to the persistent rain, you can also miss out on snorkeling and speed boat trips. If you want to travel to Koh Lipe during the rainy season, you might be restricted to your resort's pool.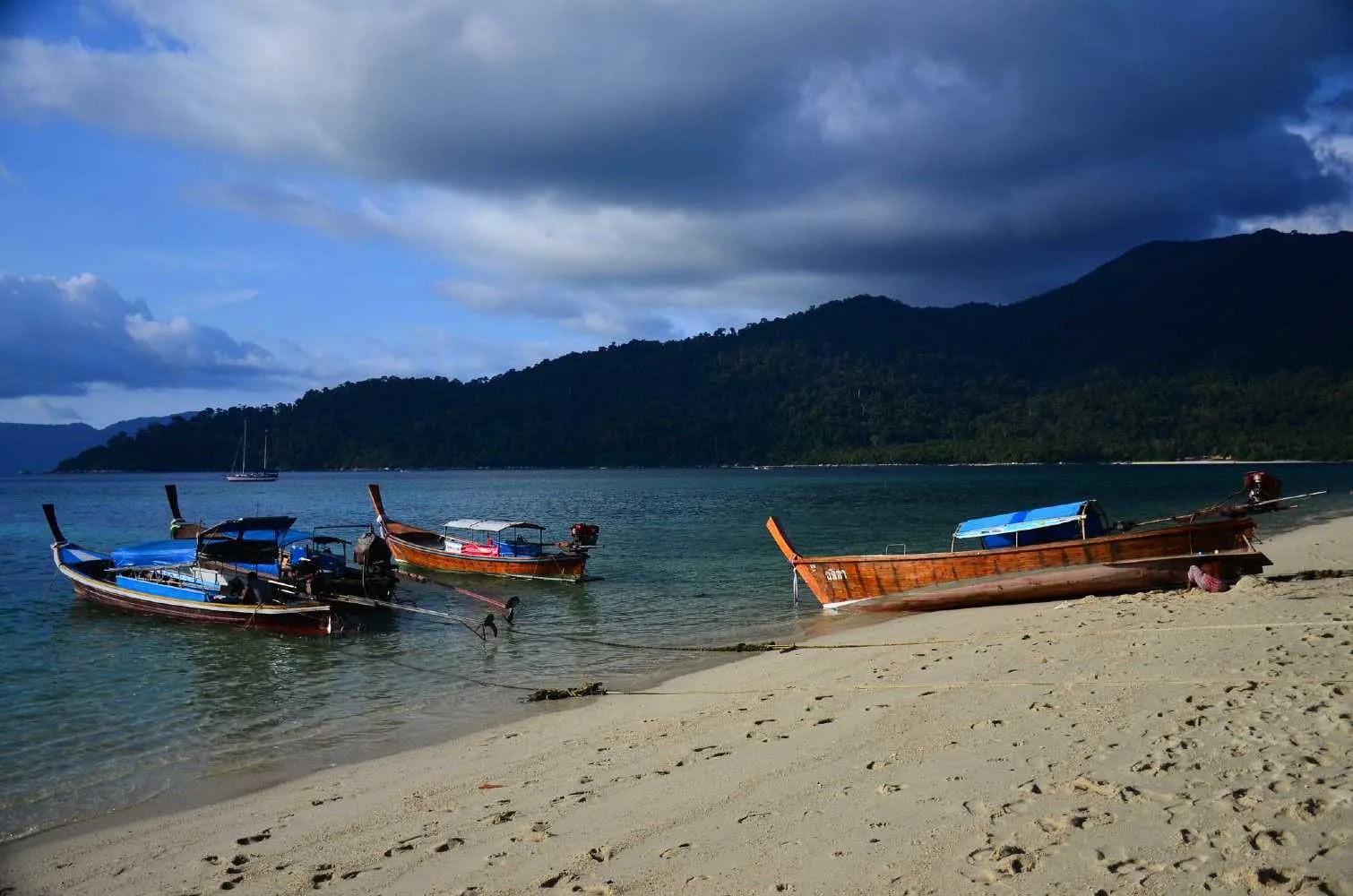 Wrapping Up
Hence, the best time to visit Koh Lipe is very subjective. It is based on an individual's preferences and budget.
However, the month of October can be considered by the majority because, during this time, the beaches are less crowded beaches, accommodation rates are low, and the weather is steadily improving.
After you are done checking out the beautiful island of Koh Lipe, head straight to Koh Phangan to experience the famous Full-moon Party.