Koh Phangan is one of the many popular islands in the Gulf of Thailand. Like most islands, it is known for its unique culture, electrifying nightlife, and marvelous beaches.
Amongst the country's various activities and natural beauty, tourists can visit some of the most majestic elephants in their natural environment.
If you're planning a trip to Koh Phangan and want to see elephants, it's important to choose an ethical sanctuary.
Discover Ethical Elephant Sanctuaries in Koh Phangan, where compassionate care, responsible tourism, and the opportunity to interact with these gentle giants align to create unforgettable experiences in harmony with nature on this beautiful Thai island.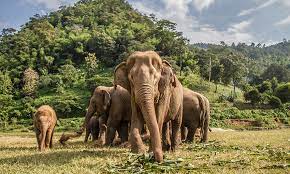 2 Ethical Elephant Sanctuaries in Koh Phangan – 2023 Guide
Phang Nga Elephant Park
Phang Nga Elephant park is where you want to be if you are in Koh Phangan, as it is an exceptional place to visit these beautiful animals.
While the park has been open only since 2015, the family running the place has more than 150 years of experience caring for these elephants.
Today, these elephants are provided with the best care available to live their lives in a stress-free environment.
Each elephant at the park has its own Kwan-Chang, also known as an elephant handler. Not only that, but they also have their own names and personalities, which enhances the tourist experience.
The mission of this family is to educate and commit to high levels of animal husbandry so they can achieve the best quality of life for their family members.
There are four customized programs available for people who choose to visit this reserve:
Elephant care experience
Family elephant experience
Unique dusk or dawn elephant experience
A special introduction to the Asian Elephants
During these programs, you will have an opportunity to visit them in a safe and relaxed environment.
The park also offers excellent facilities for its visitors, such as free Wi-Fi, a shower, a bathroom, a souvenir shop, a cafeteria, and so on.
Along with it, you will also have an opportunity to opt for their transfer services and stay near areas like Phuket, Khao Sok, Khao Lak, etc.
Phuket also has a few ethical sanctuaries that can work great for you; read this guide here to know more.
Location: The park is near Thung Ka Ngok, about 20 minutes from hang Nga town, in a small village surrounded by a nature reserve.
Contact: +66 85 351 5536
Timings: 9 am - 4 pm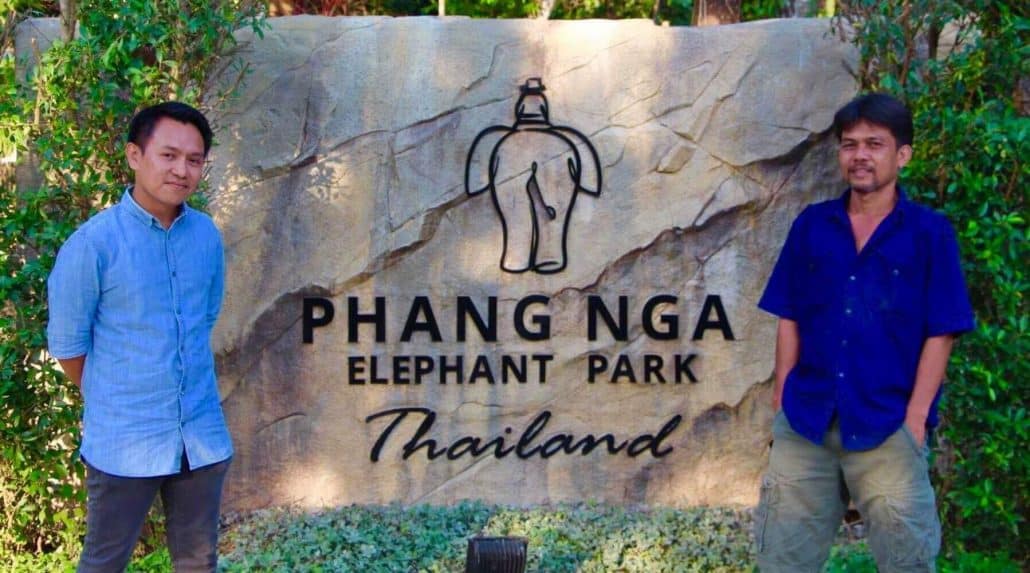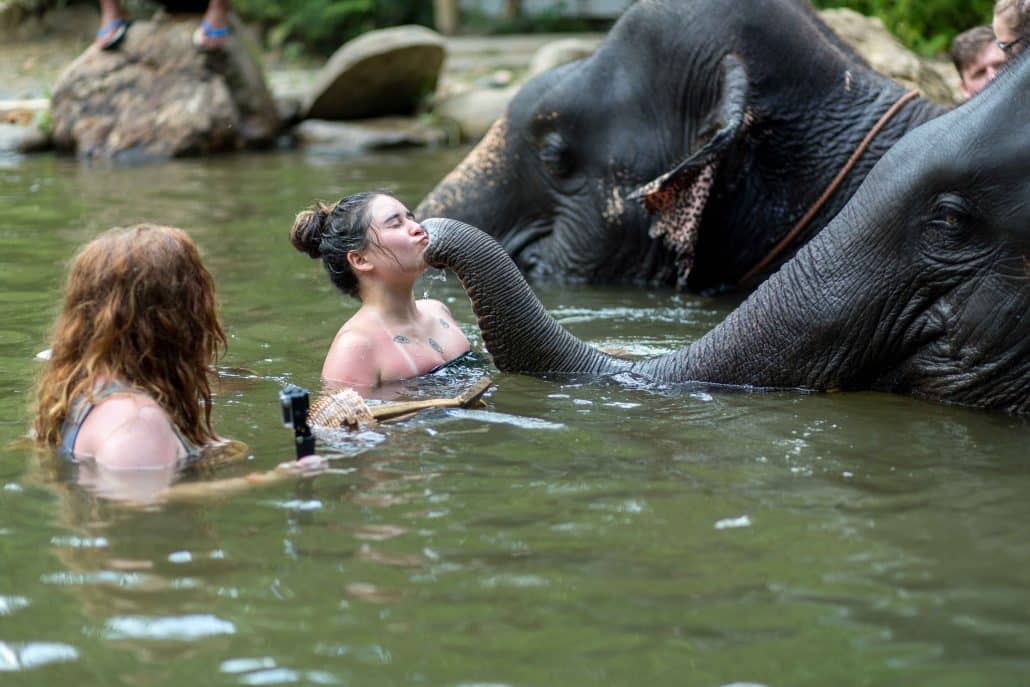 Koh Phangan Elephant Trekking
This little adventure in Koh Phangan may be ideal for some, but it is one of the popular spots for visiting elephants.
This ethical elephant sanctuary offers a number of programs or tours that allow visitors to interact with these beautiful animals.
They have over eight elephants, and each has a mahout (the owner of the elephant). These mahouts spend decades learning, training, and caring for these creatures and offer rides for tourists on the island today.
Before we continue, it is important to note that the facility focuses on meeting all the requirements set by the officials and also receives a yearly review by a government-appointed veterinarian.
The reason behind it is to ensure that the elephants are cared for and healthy.
The elephant trek is available daily which starts from 10 in the morning to 3 in the evening.
The tour is led by mahouts that guide the elephant through the right path, allowing visitors to explore and experience the jungle up close.
The trek ends at the top of the mountain, where you can see Baan Thapong Bay, valleys, mountains, and temples.
Location: This trekking facility is east of Baan Tai, and the trek's entrance is right before Baan Thapong.
Contact: +66-(0)77 377114
Timings: 10 am - 3 pm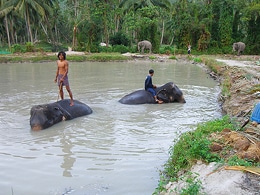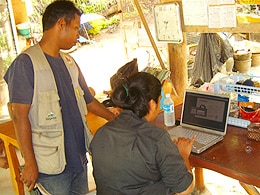 Why Ethical Sanctuaries?
Elephants have been a massive part of Thailand's history, and the Thais believe they represent loyalty, longevity, and strength. This is why it is considered Thailand's national animal.
However, these beautiful animals are often forced into the tourism industry and made to participate in shows and other cruel activities.
On the other hand, ethical sanctuaries are designed to provide for the needs of the elephants and tourists more responsibly and sustainably.
Facilities that put the well-being of the animals first allow these creatures to have the highest quality of life in a safe, natural, and stress-free environment.
The best part of these ethical sanctuaries is that they allow the elephants to roam, graze, and live as they please.
Tourists, when they visit these ethical parks, can observe, feed, bathe, and even learn about the conservation project of these animals.
Keep in mind that some facilities may call themselves sanctuaries and yet engage in physical and psychological activities that harm these majestic creatures physically and psychologically.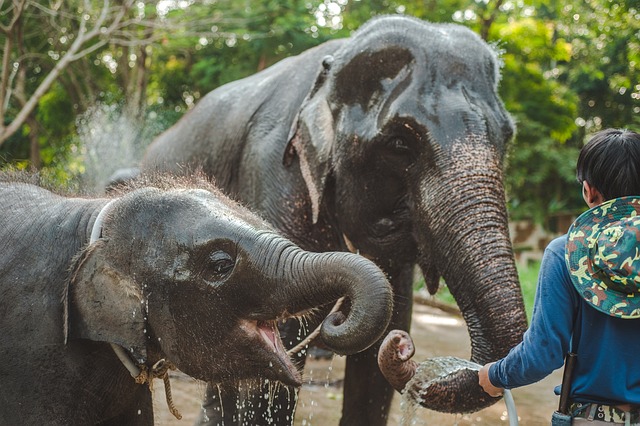 Final Thoughts
In conclusion, many parks and facilities open their doors to tourists so they can see, observe, and interact with elephants.
But choosing ethical sanctuaries is a more responsible way to accompany these wonderful animals and play a role in conservation efforts.
Now, if you are visiting one of the more popular cities of Thailand, then you should definitely check these ethical elephant sanctuaries in Chiang Mai.